Israel to build 500 new settler homes in east Jerusalem in 'politically significant' move after Donald Trump win
Jerusalem municipality decision to go ahead with shelved 2014 plans result of US election outcome, NGO says 
Thursday 24 November 2016 14:22 Comments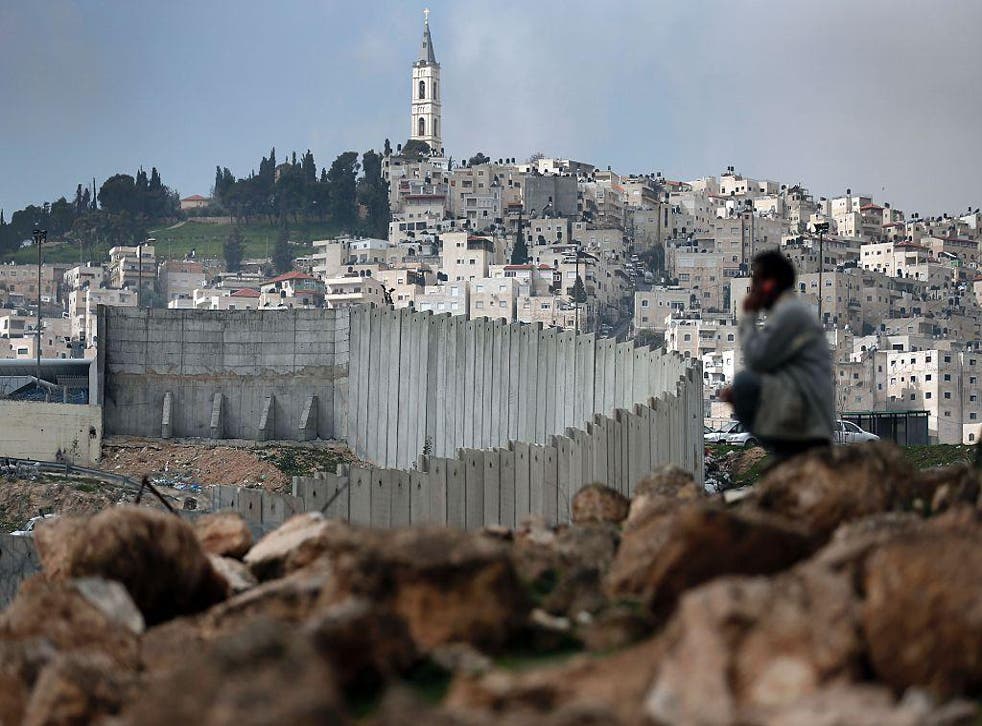 Israeli authorities have revived plans to build hundreds of new homes for Jewish settlers in Israel-annexed East Jerusalem, a move which a leading charity says has been encouraged by the prospect of a Donald Trump presidency.
"The political significance of this action is that it is the first plan to be promoted since the US elections," Betty Herschman of Ir Amim, an NGO that seeks to uphold the rights of both Jewish and Arab Jerusalemites, said on Wednesday.
The plan for 500 housing units in Ramat Shlomo, an ultra-Orthodox Jewish neighbourhood in East Jerusalem of about 20,000 people, had been on hold since 2014.
Meir Turjeman, chairman of the Jerusalem municipality planning committee, said earlier in November that the municipality intends to authorise thousands of housing units that had been frozen.
When contacted by reporters the Jerusalem municipality downplayed the significance of the new units, saying the plans were "not new and were approved years ago" - but the decision has nonetheless been interpreted as a sign of things to come by pro-Palestinian activists.
The UN's Special Coordinator for the Middle East Peace Process Nickolay Mladenov also told the Security Council that he found the development part of an "increasingly worrying" trend, urging construction to be halted.
The Israeli–Palestinian conflict intensifies

Show all 10
"The situation on the ground is changing steadily, dangerously, as proponents of Israeli settlement expansion feel emboldened, internal divisions among Palestinians flare up, and the prospect of a future Palestinian state comes under threat like never before," Mr Mladenov said.
Mr Trump's election victory was welcomed by Israeli right-wingers who believe he will be more sympathetic to Israeli causes than outgoing president Barack Obama.
On the campaign trail, the President-elect suggested he would recognise Jerusalem as Israel's capital, and David Friedman, his advisor on Israeli affairs, suggested in October that Mr Trump does not have much faith in a two-state solution and is not critical of Jewish settlements in the West Bank.
Pro-Palestine protest turns violent at UCL student Israeli society
Apart from an initial congratulatory message, Israeli Prime Minister Benjamin Netanyahu has mostly stayed quiet about the upcoming change of administration in the US.
After several comments from ministers on the idea of a Palestinian state and praise for Mr Trump's chief strategist, who is accused of anti-semitic comments, Mr Netanyahu told members of the government earlier this week that all contact with Mr Trump's team must first go through his office.
Israel settlement building over the Green Line of 1967 is viewed as illegal by the international community, and remains one of the biggest stumbling blocks in any peace talks in the decades-old Israeli-Palestinian conflict.
AFP contributed to this report
Register for free to continue reading
Registration is a free and easy way to support our truly independent journalism
By registering, you will also enjoy limited access to Premium articles, exclusive newsletters, commenting, and virtual events with our leading journalists
Already have an account? sign in
Join our new commenting forum
Join thought-provoking conversations, follow other Independent readers and see their replies