Israel fires: Benjamin Netanyahu blames the blazes on 'terrorists' as thousands evacuated
Palestinian Authority and eight countries including Russia sent firefighters to douse flames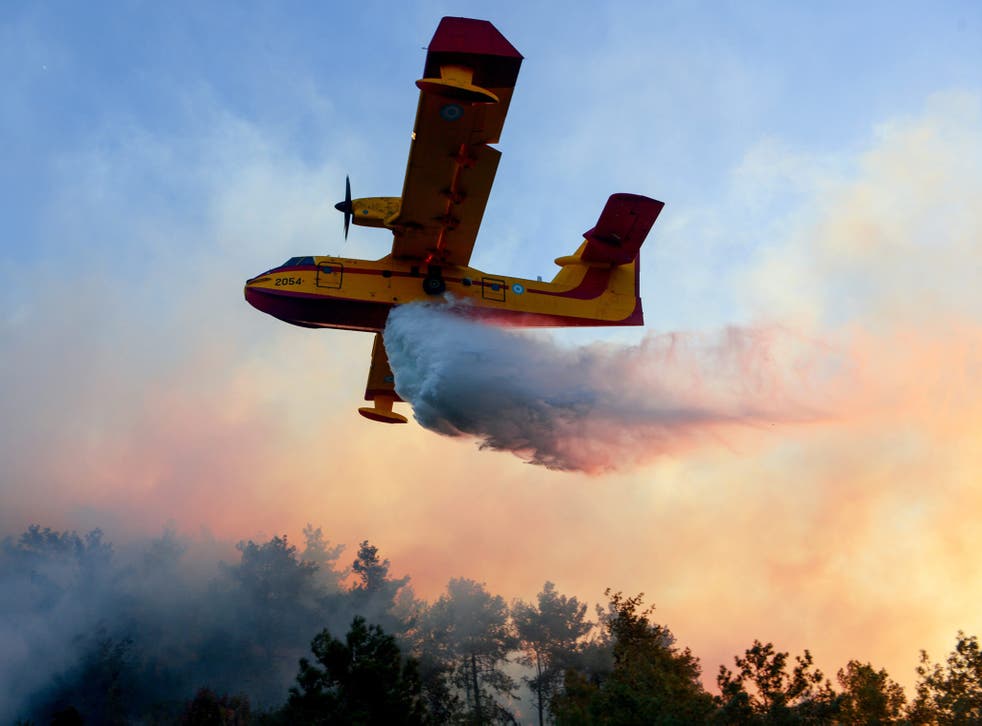 Israel's Prime Minister has blamed "terrorism" for some of the wildfires that have swept through central and northern parts of the country.
So far, more than 75,000 people have been evacuated from the worst-hit city of Haifa while other outbreaks have been reportedly contained.
Israeli Defence Force personnel were mobilised to help firefighters combat the fires and aid the evacuation process.
Prime Minister Benjamin Netanyahu promised severe retribution to anyone found responsible behind the fires.
Government officials have blamed more than 50 per cent of the fires on arsonists, reports The Times of Israel.
Mr Netanyahu said: "Every fire that was caused by arson, or incitement to arson, is terrorism by all accounts. And we will treat it as such.
"Whoever tries to burn parts of Israel will be punished for it severely."
Internal security minister Gilad Erdan has said there has been a small number of arrests but refused to provide details.
He added: "There is no difference between arson and incitement to commit terrorism."
The Israeli–Palestinian conflict intensifies

Show all 10
On Twitter, some Palestinians and anti-Israeli users have caused outrage by celebrating the devastation using the hashtag #israelisburning, although the vast majority of tweets were using the hashtag in condemnation.
Eight countries including Russia, Greece, Cyprus, Croatia and Turkey have offered support including fire-fighting planes which have been dropping fire-retardant material to help douse the heaviest fires and prevent their spreading.
Mr Netanyahu has said the the Palestinian Authority also offered assistance by sending fire engines.
Education Minister Naftali Bennet, the leader of the right-wing Jewish Home Party, went onto Twitter asserting the arsonists were disloyal to Israel.
He tweeted: "Only those to whom the country does not belong are capable of burning it."
Join our new commenting forum
Join thought-provoking conversations, follow other Independent readers and see their replies