Israel-Gaza conflict: Israel 'breaks ceasefire in minutes' as eight-year-old girl killed in air strike
Israel called 'humanitarian window' after receiving international condemnation for shelling of UN shelter in Gaza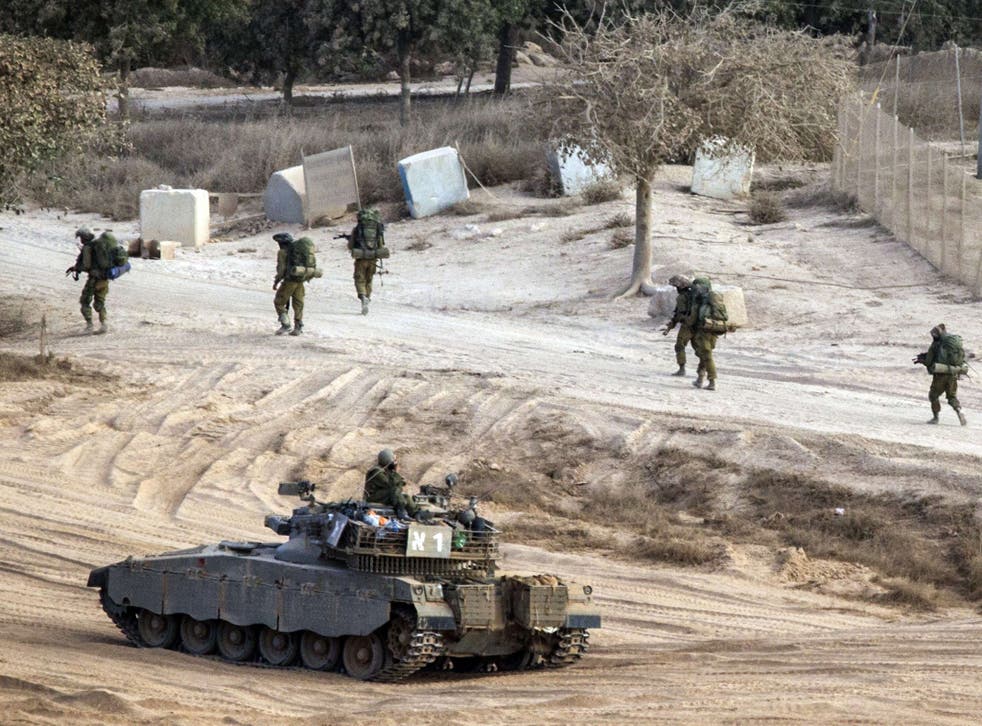 Israel has been accused of breaching its own ceasefire a matter of minutes after it was called following widespread international condemnation for the bombing of another UN-run school in Gaza.
A spokesperson for the health ministry in Gaza said an air strike on a house in the Shati refugee camp in Gaza City was carried out after the start of the "humanitarian window", scheduled for 10am (8am BST) this morning.
The attack killed an eight-year-old girl and left 29 other people wounded, Palestinian officials said. An Israeli military spokesperson said she was investigating the report.
Israel had said it would stop fighting for seven hours in all parts of Gaza except for Rafah, the southern city where an air strike killed 10 yesterday.
It was the seventh time a UN shelter had been struck since the conflict began on 8 July, and was described as a "moral outrage and a criminal act" by the UN Secretary-General Ban Ki-moon.
The Obama administration was also quick to issue an unusually strong response to the Rafah school attack, saying the US was "appalled" by the "disgraceful shelling". The US Department of State called upon Israel, a long-term ally, to do more to prevent harm to civilians.
Israel has withdrawn most of its soldiers from northern and central Gaza, and officials said that it was close to the completion of its efforts to destroy Hamas's network of cross-border tunnels throughout the Strip.
A military spokesperson said that, as with other truces, the military "will return fire" if rockets continue to be used by militants.
Hamas currently has envoys deployed to Egypt for negotiations on a longer-term peace deal, which Israel has now shunned in a show of anger at the suicide bomb ambush that killed three soldiers in Rafah on Friday.
The militant group confirmed that it did not recognise the latest ceasefire called by Israel, accusing the military of trying "to divert attention away from the Israeli massacres". Its spokesperson, Sami Abu Zuhri, said: "We do not trust such a calm and we urge our people to exercise caution."
In pictures: Israel-Gaza conflict

Show all 124
Meanwhile, a militant leader has been killed by an Israeli airstrike launched just before dawn in northern Gaza. Daniel Mansour, the northern commander of key Hamas allies the Islamic Jihad, died when a missile hit his home.
Gazan officials said almost 1,800 Palestinians, most of them civilians, have been killed and more than a quarter of its 1.8 million residents displaced. Israel has lost 64 soldiers in combat and three civilians to Palestinian cross-border shelling.
Many of those evacuated from their homes in Gaza have taken shelter in UN-run facilities, the latest strike on which Mr Ban called a "gross violation of international humanitarian law".
Israel said it was investigating the incident, but added that it may have been related to attempts to kill militants from Islamic Jihad driving nearby.
The military has accused Hamas of using UN facilities as shields for intense rocket-firing activity, and on Monday Prime Minister Benjamin Netanyahu's office issued a statement saying: "Hamas has an interest in Gaza residents suffering, thinking that the world will blame Israel for their suffering."
Join our new commenting forum
Join thought-provoking conversations, follow other Independent readers and see their replies