Israel-Gaza conflict: John Kerry's phone calls 'tapped by Israeli government' while he mediated Middle East peace talks
Der Spiegel report says Israel used the information in later negotiations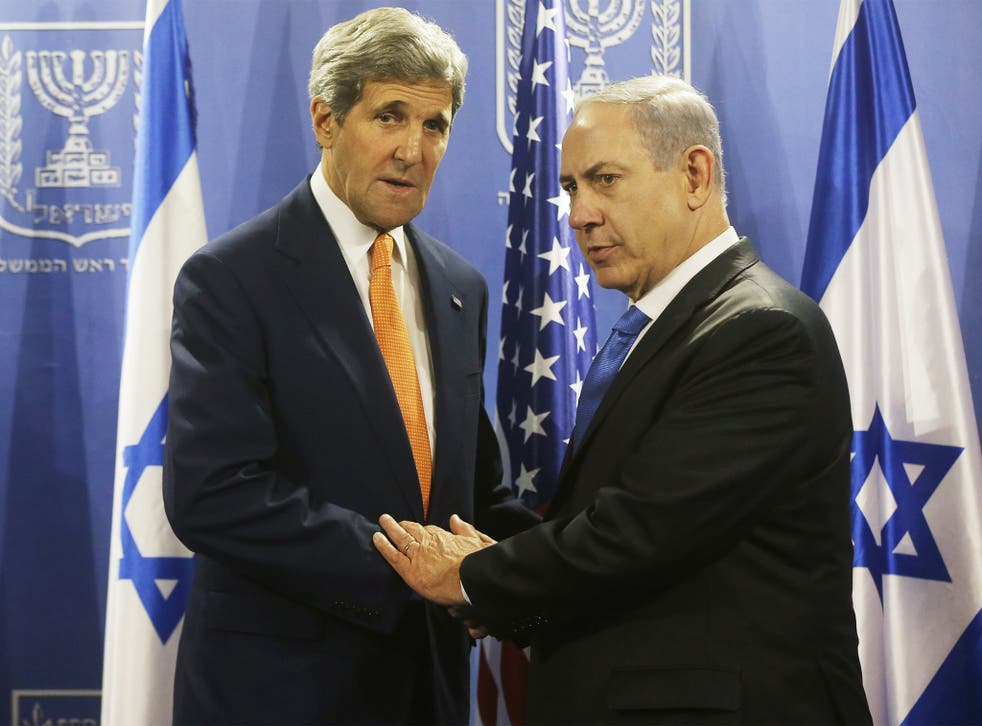 Israeli intelligence agencies reportedly tapped John Kerry's phone while the US Secretary of State was in the Middle East trying to negotiate an end to the Gaza conflict.
According to reports in Sunday's Der Spiegel, Israeli spies listened in on Mr Kerry's conversations with other high-profile negotiators during the peace talks last year.
Mr Kerry was said to have used both encrypted and standard telephones to discuss issues between Israel, the Palestinians and the Arab states – and some of those normal calls were reportedly picked up by the authorities in Jerusalem.
This information was then used by Israel over the course of the international negotiations, sources told Der Spiegel.
Mr Kerry remains heavily involved in the current efforts to end the violent conflict which, since the start of Israel's offensive on 8 July, has claimed the lives of more than 1,650 Palestinians and 65 Israelis.
He was influential in arranging the 72-hour ceasefire planned on Friday which ultimately broke down when three Israeli soldiers were killed in a suicide bomb attack.
Last year Mr Kerry led an intensive series of talks on the Middle East situation, which ultimately failed. The US State Department and Israeli government did not respond to Der Spiegel's requests for comment.
Meanwhile, in Britain the Foreign Secretary Philip Hammond said that the conflict in Gaza had become "intolerable".
In pictures: Israel-Gaza conflict

Show all 124
Today a second strike on a UN-run school in less than a week killed 10 Palestinians and left dozens, including children, wounded.
Speaking after the Labour party leader Ed Miliband accused David Cameron of getting it "wrong" with Britain's position on the Gaza conflict, Mr Hammond told The Sunday Telegraph: "The British public has a strong sense that the situation in Gaza is simply intolerable and must be addressed - and we agree with them.
"There must be a humanitarian ceasefire that is without conditions. We have to get the killing to stop."
Join our new commenting forum
Join thought-provoking conversations, follow other Independent readers and see their replies