Iran's Supreme Leader says Israel 'will not exist in 25 years'
Benjamin Netanyahu warns Iran Israel is a 'tiger, not a rabbit' after latest threat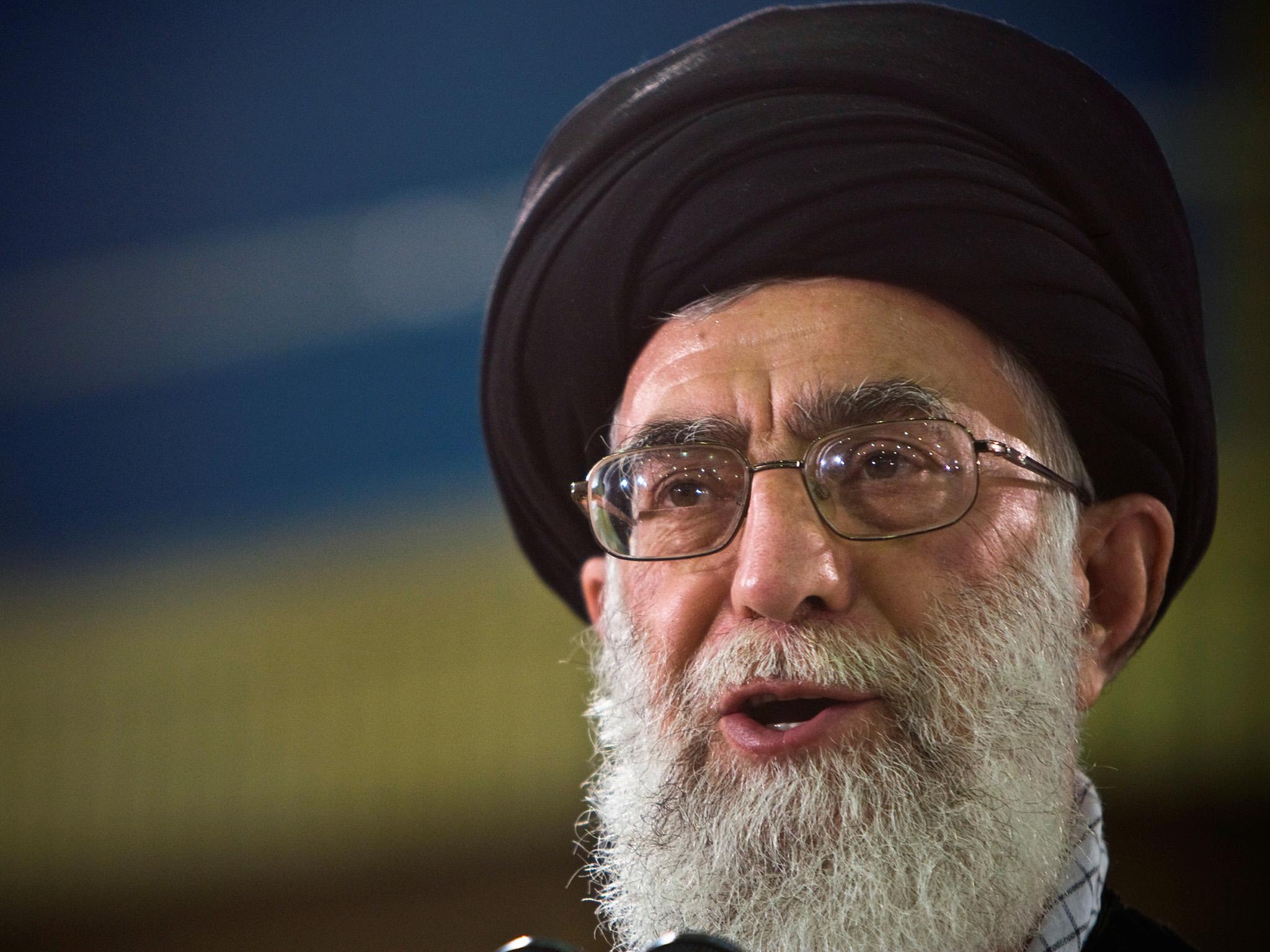 Benjamin Netanyahu has warned Israel is a "tiger, not a rabbit" after Iran's Supreme Leader claimed the country would be destroyed within 25 years.
The Israeli Prime Minister was asked if he would like to pass on a message to Tehran during a landmark visit to Kazakhstan.
"Don't threaten us, we are not a rabbit, we are a tiger," he said, according to the Jerusalem Post. "If you threaten us you endanger yourself."
Iran nuclear deal: a stunning, historic mistake says Netanyahu
The comments came after Ayatollah Ali Khamenei, Iran's Supreme Leader, called on Muslims to "resist and fight" to gain control of Jerusalem, which is claimed as a capital by both Israelis and Palestinians.
"Any other solution is fruitless and infertile," he wrote on Twitter, adding that Iran considers Palestinians a "priority of the Muslim world".
Repeating comments made in 2015, he wrote: "As I've said before, if Muslims & Palestinians unite & all fight, the Zionist regime will not be in existence in 25 years."
When asked whether he believed Iran's Shia Muslim government sincerely wanted to destroy Israel, Mr Netanyahu said he did, accusing the state of supporting a terror posing a "formidable danger" around the world.
He added that if Iran changes its policy and attitude toward Israel, "we will change ours."
Mr Netanyahu was speaking with the Kazakh President Nursultan Nazarbayev, who maintains relations with both Israel and Iran despite the two nations' enmity.
New York protests against Iran nuclear deal
Show all 10
The visit came just days ahead of the Iranian President Hassan Rouhani, who is due to visit Kazakhstan next week.
Donald Trump's election victory has shone the spotlight on hostile relations between Israel and Iran once more, following his opposition to the historic nuclear deal struck by Barack Obama.
Mr Netanyahu said he would work with the President-elect to dismantle the agreement, which faced further problems when Mr Rouhani ordered the head of Iran's Atomic Energy Organisation to start developing nuclear-powered ships.
Hossein Dehghan, Iran's defence minister, claimed Mr Trump's presidency "could lead to a world war" and bring about the destruction of Israel.
Tensions between the US and Iran have also risen because of its support of the Syrian President Bashar al-Assad, who is opposed by Washington, and Houthi rebels in Yemen.
Join our commenting forum
Join thought-provoking conversations, follow other Independent readers and see their replies