Man whose father saved Jews from Nazis asks Israel to take his name off 'ethnic cleansing' memorial
Son of Dutch freedom fighter executed by Nazis has donated trees for a new olive grove in the West Bank 'to make amends for the way in which his family name was exploited' by Israel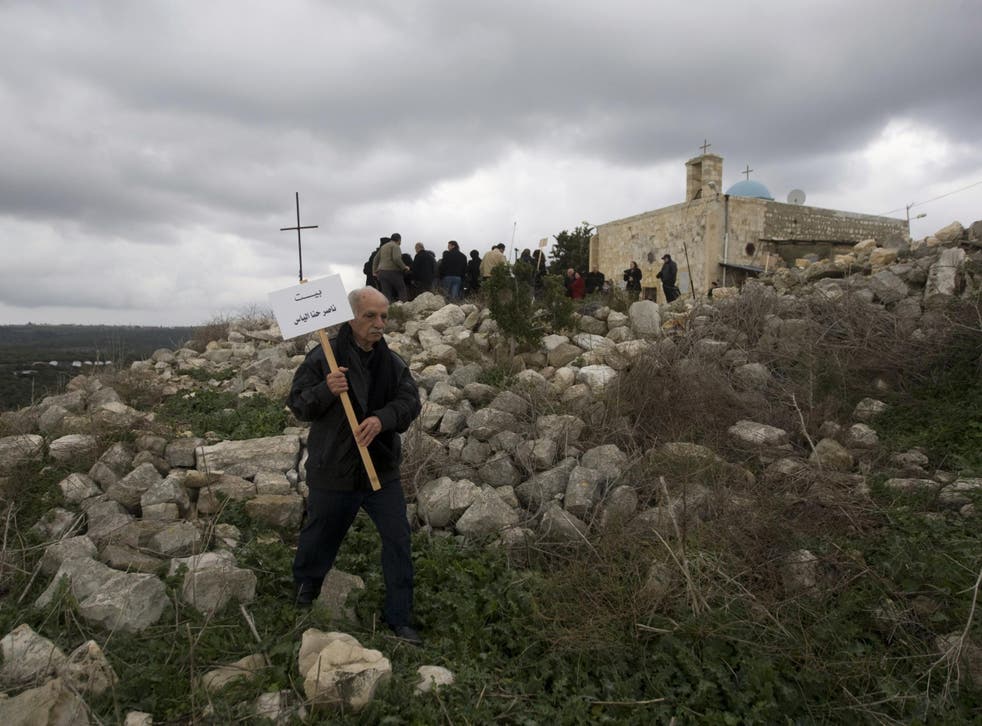 The son of a Dutch couple who hid Jewish people from the Nazis during the Holocaust has asked for his father's name to be removed from a monument built on the site of a destroyed Palestinian village.
Erik Ader, whose parents, Bastiaan Jan and Johanna Ader, are believed to have helped at least 200 Jews escape during World War II, said he considered the monument to be an abuse of his father's memory and that his family name has been exploited to cover up "an act of ethnic cleansing" of Palestinians.
The former Netherlands ambassador to Norway told Dutch public broadcaster NOS that although he cannot ask his father, who was executed by the Nazis in 1944, what he thinks "of how his name is connected to this injustice," it is not difficult to guess, "knowing what he stood for".
A Jewish National Fund (JNF) monument bearing Bastiaan Jan Ader's name currently sits in a forest, planted on the ruins of Bayt Natiff, a Palestinian village about 13 miles southwest of Jerusalem which was destroyed by the Israeli Defense Forces (IDF) during the first Arab-Israeli war in 1948.
Until a decade ago, Mr Ader said he had no idea a razed village lay underneath the trees.
Mr Ader told NOS that in addition to asking for his father's name to be removed from the site, he has donated 1,100 olive trees for a new forest, which will be named after his father, near a Palestinian village in the West Bank. He said he is gifting these trees to the village to make amends for the similar number of pine trees planted by the JNF in his family's name to conceal the remains of Bayt Natiff.
Bayt Natiff was destroyed during Operation Ha-Har, an IDF campaign against villages south west of Jerusalem, launched at the end of October 1948.
Nestled on a hilltop and surrounded by olive groves, it had sat on an ancient road connecting Jerusalem and the Arab village of Bayt Jibrin (which has also been destroyed), near Hebron, since at least the Roman period. It was home to between 2,150 and 2,400 Muslims living in 350 homes, which were all destroyed. None of the villagers have been allowed to return, many now live as refugees in Jordan or the West Bank.
Mr Ader told Middle East Eye he was especially angry with the JNF, an international Zionist charity with semi-governmental authority in Israel, which had raised funds from Dutch Jews to plant the trees. He said those who made the donations had been deceived and did not know what their money was used for. He also criticised the Dutch government, which took part in the original dedication ceremony of the forest, and according to Mr Ader must have known about the village beneath the trees.
"It is scandalous what JNF did," he said. "These trees served both as a way to prevent the refugees from returning to their homes and to conceal the act of ethnic cleansing that was committed against them in 1948."
He added: "The fact that they used the name of my father, who paid with his life for upholding human rights, to carry this out makes it all the more shameful. They have made him complicit in the village's ethnic cleansing."
In a statement to NOS, the JNF expressed its respect for the actions of Mr Ader's parents, and said the monument was legally constructed on state-owned lands.
Bastiaan Jan Ader was a Dutch pastor and resistance fighter who lived and worked in the village Drieborg from 1938. During the war, his parsonage became a place of sanctuary for Jews in hiding.
He was arrested in July 1944 and taken to a prison in Amsterdam. Shorlty afterwards he was executed by the Nazis.
Tales from the West Bank: Palestinian Raja Shehadeh chronicles life during occupation

Show all 8
Mr Ader returned to the site of his father's memorial plaque in Israel on Friday, escorted by the refugee son of a man displaced from Bayt Natiff in 1948. Other families reportedly wanted to attend, but could not obtain the necessary permits from the Israeli government.
Mr Ader apologised for his family's role in the fate of the village, where he found the plaque bearing his father's name had been smashed by vandals, who he believes were angered by his comments.
6,373 Israelis were killed in the 1948 war, along with a vast but disputed number of Arabs, including thousands of Palestinians.
More than 500 villages were razed, after 750,000 Palestinians were expelled from their homes. Forests have been planted by the JNF on many of these sites.
Register for free to continue reading
Registration is a free and easy way to support our truly independent journalism
By registering, you will also enjoy limited access to Premium articles, exclusive newsletters, commenting, and virtual events with our leading journalists
Already have an account? sign in
Register for free to continue reading
Registration is a free and easy way to support our truly independent journalism
By registering, you will also enjoy limited access to Premium articles, exclusive newsletters, commenting, and virtual events with our leading journalists
Already have an account? sign in
Join our new commenting forum
Join thought-provoking conversations, follow other Independent readers and see their replies