Israeli minister calls for country to build more settlements in response to UN criticism
Naftali Bennett says 'it is time to extend out sovereignty of the land of Israel'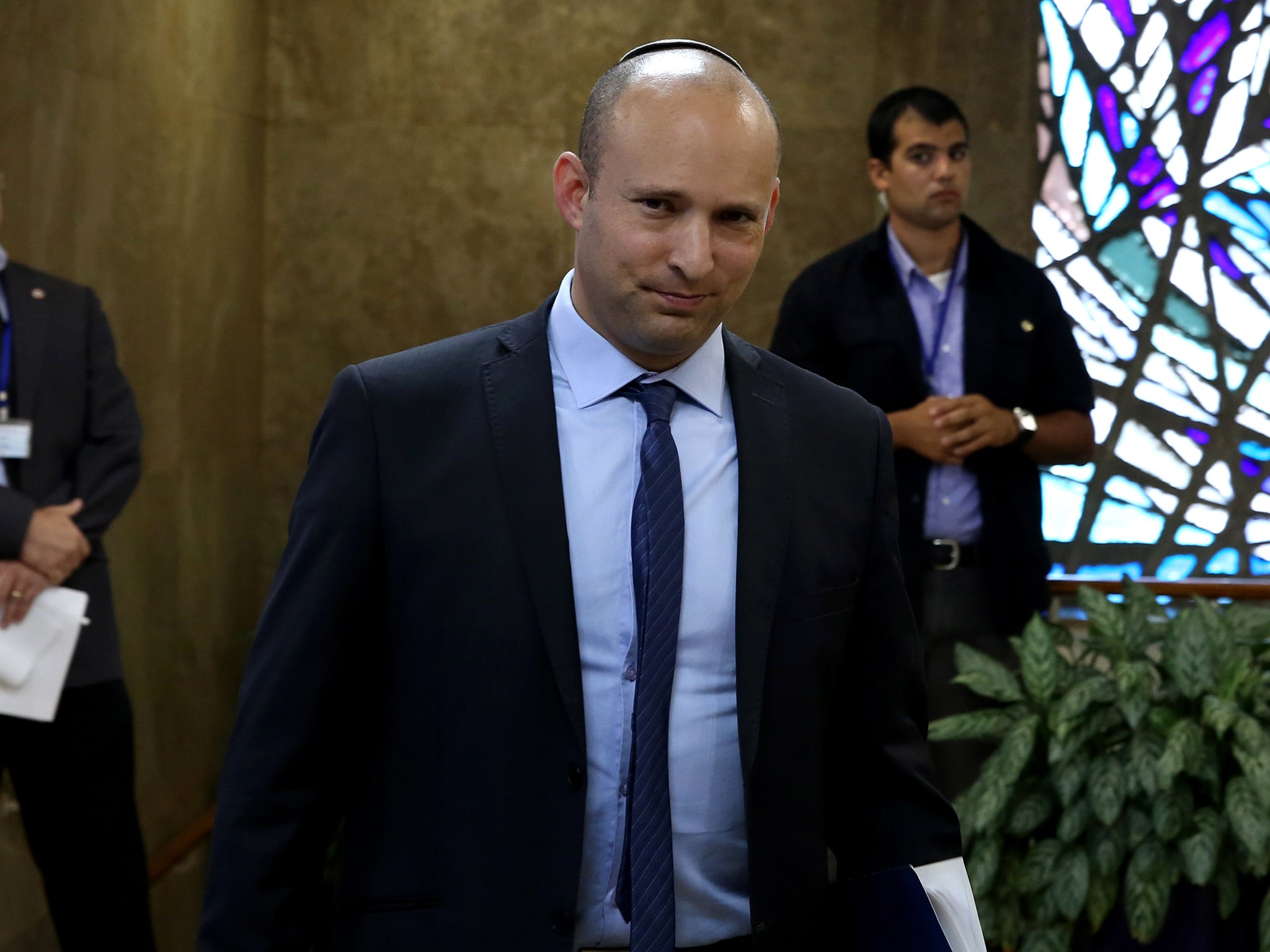 An Israeli minister has called for the country to annex more land in the West Bank if the United Nations Security Council passes a resolution condemning the building of settlements in Palestinian territory.
During a political meeting in Jerusalem, Israeli education minister Naftali Bennett said settlers should push further into the disputed territories if the UN declares them illegal.
"There is a discussion that in the coming months the UN Security Council will force a resolution on Israel," he said.
"If that happens, we need to have an appropriate Zionist response, immediate sovereignty over Judea and Samaria, including Maaleh Adumim, Gush Etzion, Ariel, Ofra and Beit El.
"It is time to extend out sovereignty in the land of Israel ... the entire story of settling and Zionism is a story of a great vision and the determination to see that vision through."
The Palestinian Authority's leader, Mahmoud Abbas, said in September that he would push for a Security Council resolution which would declare the settlements illegal, but it is thought unlikely that such a measure will pass before the US elections on 8 November, RT reported.
In 2011, the Obama administration used its first-ever veto to block a Palestinian-backed draft memo denouncing the settlement policy as an illegal obstacle to peace.
Last month, 88 out of the 100 US senators urged Barack Obama to veto a second UN resolution.
The Israeli–Palestinian conflict intensifies
Show all 10
It comes as supporters of the settlement policy plan to hold a demonstration in front of the Knesset to demand a bill to annex the third-largest West Bank settlement, Ma'aleh Adumim, the Jerusalem Post reported.
On Sunday the campaigners plastered buildings around Jerusalem with photographs of former prime ministers including Shimon Peres, Ehud Barak and Ariel Sharon, featuring excerpts of speeches where they spoke about the importance of protecting the city and the state of Israel.
The move was condemned as a "crude advertising trick" by members of Peres' family, who said the demonstrators "know very well" that the former statesman – who died last month – opposed the occupation.
Half a million Israelis live in the settlements in the West Bank and East Jerusalem which have been built since Israel occupied the Palestinian territories in 1967.