Benjamin Netanyahu accuses Israeli media of 'unprecedented' campaign to unseat him over corruption allegations
Israeli Prime Minister lashes out at journalists for 'cherry-picking' quotes from leaked tapes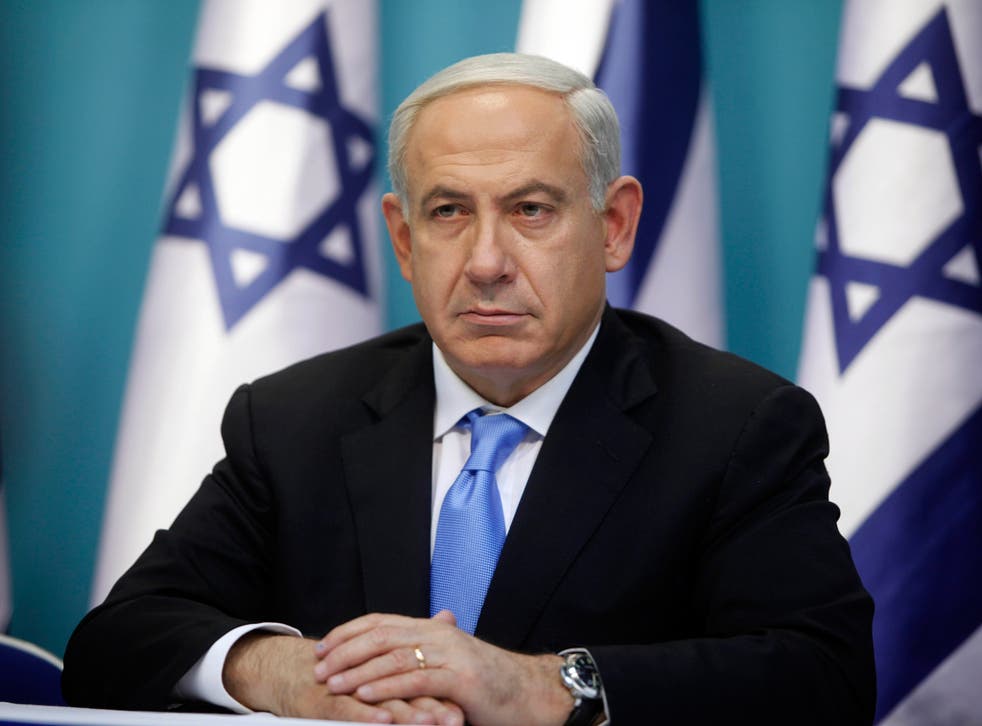 Israel's Prime Minister Benjamin Netanyahu has accused the media of trying to oust him from government as more details surrounding investigations into corruption allegations against him emerge.
The Israeli Prime Minister allegedly tried to orchestrate a "quid pro quo" deal with a newspaper publisher in 2014 in order to get favourable coverage, and of receiving "inappropriate and lavish" gifts from influential business leaders and a Hollywood film producer.
Many aspects of the two police investigations have become public knowledge thanks to the leak of hours of taped conversations, excerpts of which have been published by Haaretz and Channel 2.
"In the past few days the media has orchestrated a campaign of unprecedented scope to bring down my Likud [ruling party] government," Mr Netanyahu said in a statement posted on his Facebook page on Sunday.
"This campaign is intended to put pressure on the Attorney General and others in the prosecution so that they will indict me."
The media took quotes out of context or lied about his intentions, Mr Netanyahu said. He also criticised the legal restrictions barring him from speaking about the details of the huge anti-corruption sting, claiming they prevented him from "defending myself."
Israeli Prime Minister Netanyahu Calls UN 'Joke' and 'Moral Farce'
"I can't tell the public the true story behind these matters, which make it clear that there was never any crime here," the Prime Minister wrote.
Both Arnon Mozes, the publisher of the daily Yedioth, and Mr Netanyahu's wife Sara have been questioned extensively by police.
Legal experts have said that if some of the allegations which have surfaced in the last two weeks were proved to be true, they would constitute bribery as defined by the Israeli penal code, which is punishable by up to 10 years in prison.
Mr Netanyahu has denied any wrongdoing. The Prime Minister is due to be questioned for a third time later this week.
Register for free to continue reading
Registration is a free and easy way to support our truly independent journalism
By registering, you will also enjoy limited access to Premium articles, exclusive newsletters, commenting, and virtual events with our leading journalists
Already have an account? sign in
Register for free to continue reading
Registration is a free and easy way to support our truly independent journalism
By registering, you will also enjoy limited access to Premium articles, exclusive newsletters, commenting, and virtual events with our leading journalists
Already have an account? sign in
Join our new commenting forum
Join thought-provoking conversations, follow other Independent readers and see their replies