Lawyers explain just how much trouble Benjamin Netanyahu is in
Investigation surrounding corruption allegations levelled at Israeli prime minister widens as his wife and newspaper publisher questioned by police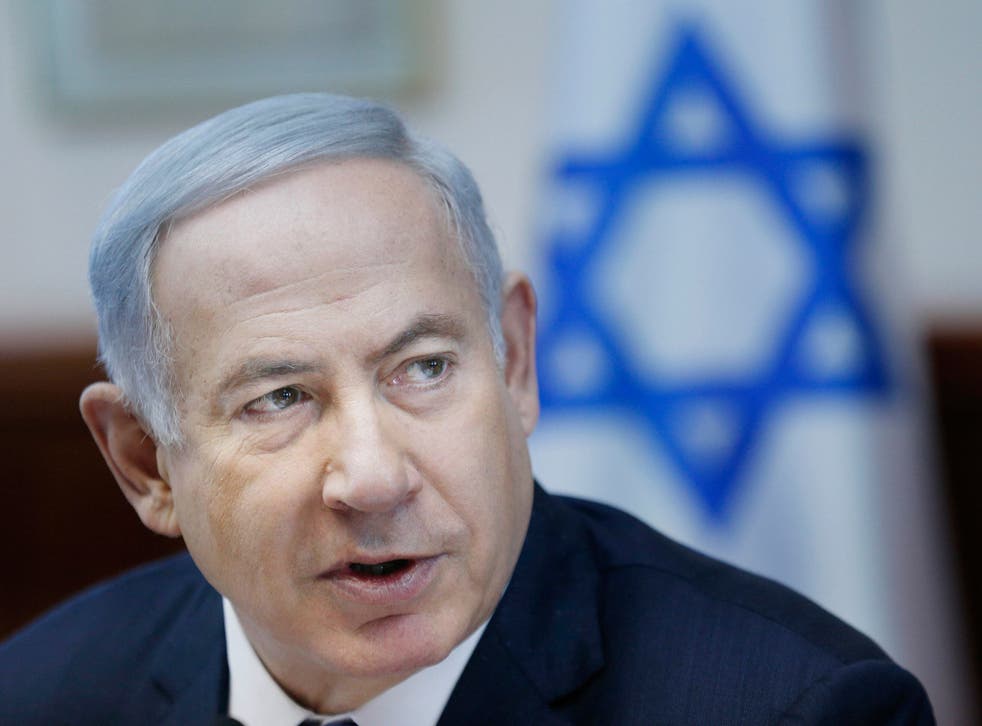 Israeli police have questioned the wife of Prime Minister Benjamin Netanyahu, as well as a newspaper publisher he is accused of trying to strike a deal with for favourable coverage, as the premier's potential involvement in the scandal spirals.
Legal experts interviewed by Israeli media on Wednesday have said that if some of the allegations which have surfaced in the last two weeks were proved to be true, they would constitute bribery as defined by the Israeli penal code.
This week it emerged that Mr Netanyahu has been accused of trying to negotiate a deal with Israeli newspaper Yedioth Ahronoth for more favourable coverage of his administration in 2014.
"If the facts that have been published... are correct, the circle of give-and-take has been completed, and constitutes proof… of bribery," attorney Avia Alef, formerly head of the economic division of the State Prosecutor's Office, told The Maker.
Israeli law presents several tests for what constitutes bribery, but if the allegations stand up, Mr Netanyahu's reported actions would fall into the category, she added.
Public servants that take bribes connected to their work can be punished by up to 10 years in prison, even if the terms of the illicit deal are not honoured - as appears to be the case in the allegations against the prime minister.
Police first talked to Mr Netanyahu at his Jerusalem home on January 1 as part of a huge corruption sting involving more than 50 influential Israeli business leaders and other public figures. It is alleged that he received lavish and "inappropriate" gifts from wealthy supporters such as cigars and champagne.
Netanyahu congratulates Trump
Yair Yegev, an attorney who once headed the police force's international investigation unit, said that those allegations were less serious.
The prime minister has been questioned by police twice. He has denied any wrongdoing, calling the allegations a "witch hunt", and warning political opponents not to "celebrate [his] downfall" yet.
On Thursday Israeli media reported that Sara Netanyahu and Arnon Mozes, Yedioth Ahronoth's publisher, had been summoned for questioning the previous evening. There was no immediate comment from the police.
Join our new commenting forum
Join thought-provoking conversations, follow other Independent readers and see their replies