The latest corruption scandal against Israeli Prime Minister Benjamin Netanyahu could be the one that finally ousts him from power
The Netanyahus are no stranger to controversy over their lifestyle, who finances it and how they treat their employees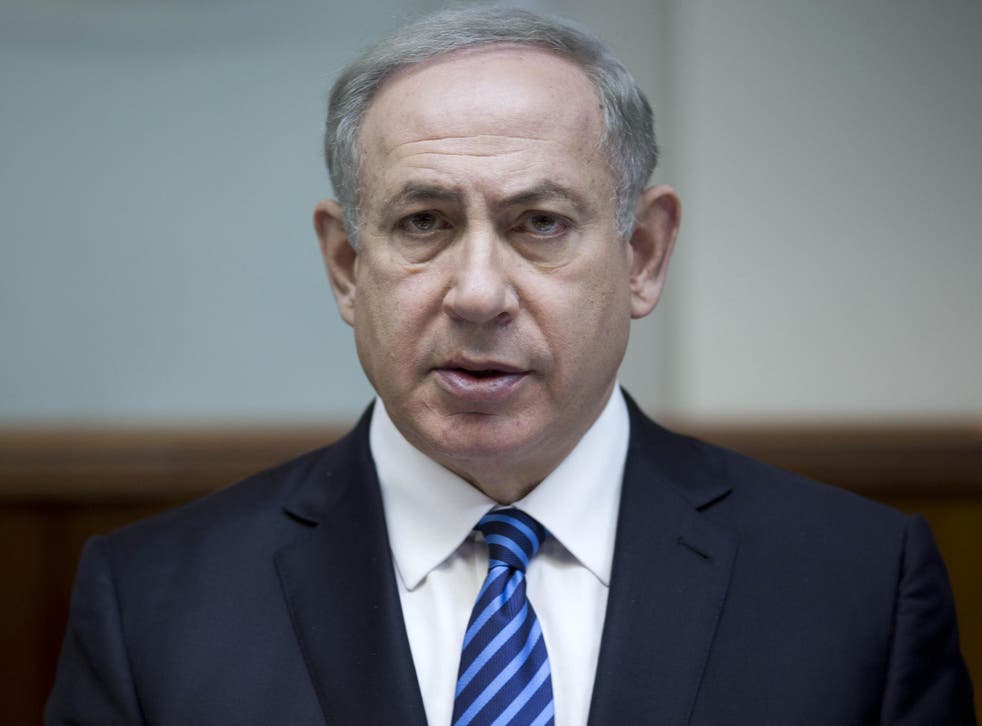 It would be rather ironic, considering his unabated series of failures as a prime minister, if Benjamin Netanyahu's downfall were to be the result of greed, sheer hedonism and an unscrupulous abuse of power to fortify his political position.
Netanyahu has little to show for nearly eleven years in power over the span of twenty years. A peace agreement with the Palestinians seems only a remote possibility; his settlement policies alienate most of the world; and around a third of children in Israel are living below the poverty line. This is just a partial litany of the many shortcomings of his governments down the years. Yet, it is those constant allegations of corruption that cause him the most political harm as they have engulfed the Netanyahu family over the last two decades. In the last few weeks the Attorney General, one of the Prime Minister's close allies, could not prevent a formal police investigation, which may potentially bring an end to Netanyahu's political life.
Needless to say the Prime Minister has the right to presumption of innocence until proven guilty. However, the two recent allegations against him, even if they won't end in a conviction or in indictment, still smack of at least morally corrupt behaviour. For instance, the Prime Minister's taste for cigars and his wife's for pink champagne were allegedly satisfied by wealthy businessmen with economic interests in Israel.
Netanyahu congratulates Trump
Whether there will be enough evidence to indict Netanyahu or not, the many ordinary Israelis that face the daily struggle to cope with the rising cost of living are bound to find this behaviour distasteful.
The more serious scandal, and one that came as a complete surprise, is an alleged attempt by the Prime Minister to cut a deal with the owner of the Yediot Haronot newspaper, Arnon Mozes. They apparently discussed that, in exchange for the newspaper toning down its criticism against Netanyahu, the latter would assist the newspaper in improving its market share in the print press. Netanyahu and Mozes are sworn enemies who have done the utmost to harm each other, exchanging verbal blows at every opportunity. It seems that at the same time they may have been more interested in their own vested interests than the ones of the country. If this proves to be true, it undermines even further the public's trust both in the media and the political system, a trust that already enjoys a very low level of confidence.
The Netanyahus are no stranger to controversy over their lifestyle, who finances it and how they treat their employees. Their behaviour is driven by an unabated sense of entitlement. Sara Netanyahu has already been found guilty of "abusive" and "humiliating" treatment of a maintenance worker in their residence, and was previously ordered by a court to pay compensation for mistreatment to another caretaker at the official home.
More recently it was suggested that one of Netanyahu's closest confidants, his private lawyer (who happens to also be a relative of his), had financially benefited from Israel's purchase of submarines and missile boats from Germany. Netanyahu has denied the allegations.
But it is the accumulation of these affairs which casts doubt about the suitability of the Prime Minister to stay in his job. Whether criminal charges are going to be pressed or not, there is a strong sense of a leader who lacks judgement on both the most urgent issues his country faces and, in addition, one who can't tell the difference between his private matters and ones of the state.
It is very unlikely that Netanyahu will voluntarily relinquish power without an indictment. In the meantime he will do what he does best – surviving in power and blaming everyone for conspiring against him, employing the nationalist-populist card to cling to power.
Whether he can manage it depends to a large extent on the independence and courage of the police and the general prosecution.
Professor Yossi Mekelberg is an Associate Fellow of the Middle East and North Africa Programme at Chatham House and Head of the International Relations Programme at Regent's University, London
Register for free to continue reading
Registration is a free and easy way to support our truly independent journalism
By registering, you will also enjoy limited access to Premium articles, exclusive newsletters, commenting, and virtual events with our leading journalists
Already have an account? sign in
Register for free to continue reading
Registration is a free and easy way to support our truly independent journalism
By registering, you will also enjoy limited access to Premium articles, exclusive newsletters, commenting, and virtual events with our leading journalists
Already have an account? sign in
Join our new commenting forum
Join thought-provoking conversations, follow other Independent readers and see their replies