Israeli army chief emerges as unlikely moderate foil to hardline government
General Eisenkot says troops should not go beyond 'force necessary to fulfill the objective'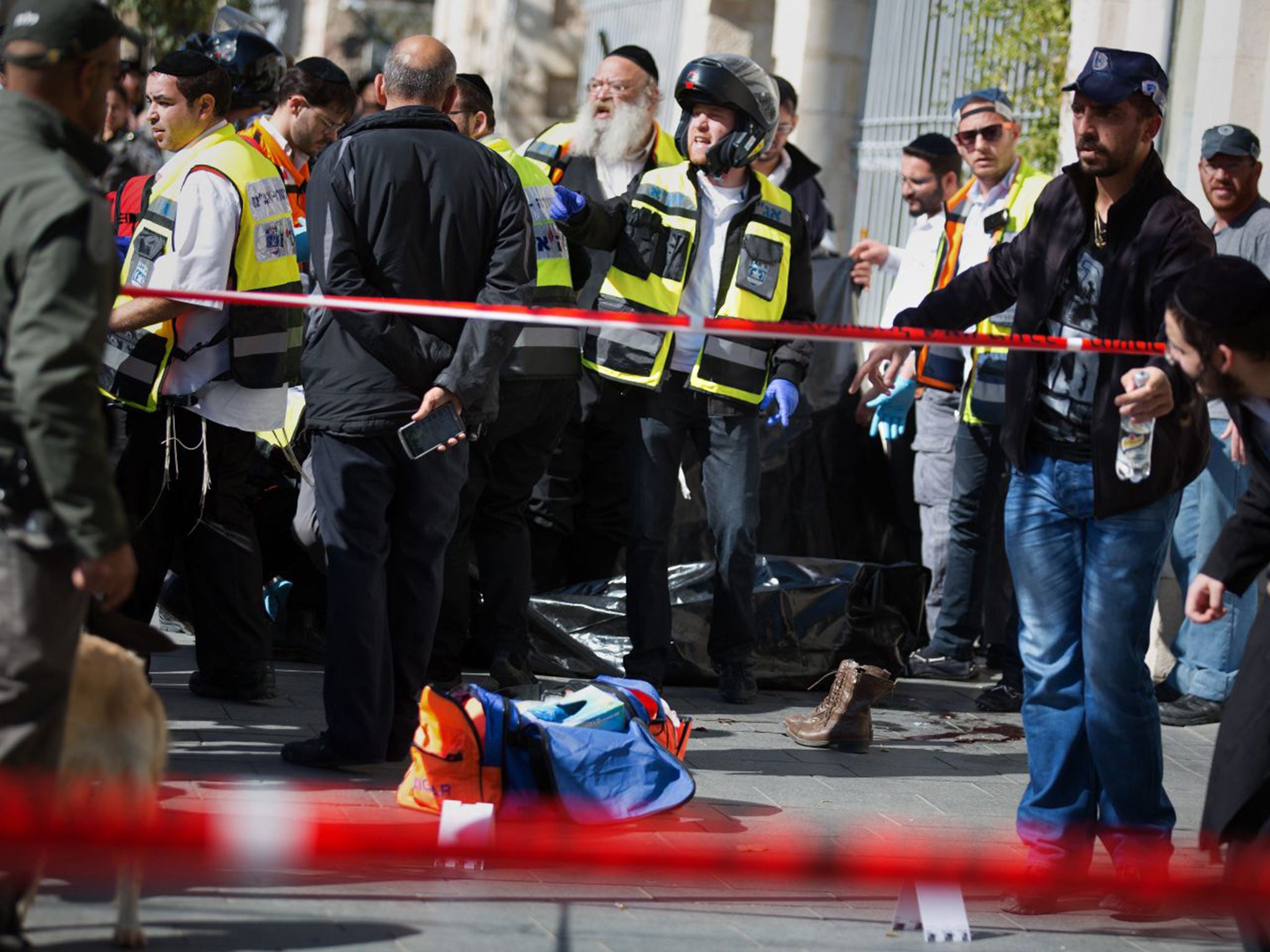 The most right-wing government in Israeli history has waged a campaign to discredit human rights groups, criticism, or even just moderate views. It has depicted those who espouse them as undermining the country's security or image during its bitter confrontation with the Palestinians.
But now a more measured criticism is beginning to be heard from an unlikely source, one whose security credentials cannot be impugned: the army Chief of Staff Lieutenant General Gadi Eisenkot, who some suggest is emerging as a moderate voice unafraid to be out of sync with Israel's more militant politicians.
This week, the 55-year-old General Eisenkot, who has fought or commanded in all of Israel's conflicts since the 1982 invasion of Lebanon, raised eyebrows by implying that Israeli security forces were at least in some instances using unnecessary lethal force against young Palestinians carrying out stabbing attacks during the current wave of violence that started in October.
Referring to a stabbing carried out by two scissors-wielding Palestinian teens in Jerusalem in November, in which both were shot by police, one fatally, Mr Eisenkot said: "When there is a 13-year-old girl holding scissors or a knife and there is some distance between her and the soldiers, I don't want to see a soldier empty his magazine at a girl like that even if she is committing a very serious act. Rather he should use the force necessary to fulfil the objective."
His comments fall far short of Palestinian charges of a "shoot to kill" policy among Israeli forces, but they do, perhaps inadvertently, back up the criticism by human rights groups that assailants who could be disarmed are being shot dead.
Mr Eisenkot, an unflamboyant speaker with a down to earth personal style who is the son of Moroccan Jewish immigrants, was lambasted by the Deputy Foreign Minister Tzipi Hotovely saying he was damaging Israel's image abroad. The conduct of Israeli security forces has been "exemplary", Ms Hotovely insisted.
The wave of violence carried out by individual assailants has been Mr Eisenkot's biggest challenge since taking over as chief of staff a year ago after a career that included being commander of the revered Golani infantry battalion; West Bank commander during Israel's crushing of the second Palestinian intifada, which raged from 2000 to 2005; and a key planner in Israel's devastating 2006 war against Hezbollah in Lebanon. The scale of the challenge facing General Eisenkot was starkly illustrated on Friday when two border police officers and a Palestinian bystander were wounded and a Palestinian assailant shot dead during an attack at East Jerusalem's Damascus Gate.
It is thought that Mr Eisenkot's experience during the second intifada, when massive force used against the Palestinians backfired by enlarging the conflict, may be prompting him to try and keep the flames lower this time around. A 2014 profile of Mr Eisenkot in Maariv newspaper described him as "stubborn and not afraid to clash with his superiors".
He appeared to demonstrate that quality last month by deviating from Prime Minister Benjamin Netanyahu's line of portraying the nuclear deal between Iran and the six world powers as a disaster. Mr Eisenkot acknowledged that the deal contains "many risks" but added that it also contains "opportunities" for the Jewish state. In the same speech, Mr Eisenkot stressed that Israel needs to separate between Palestinian assailants and the rest of the population, saying "it would be a bitter mistake to impose curfews and closures".
Yossi Alpher, former head of the Jaffee Center for Strategic Studies, said of Mr Eisenkot: "He's independent, courageous from a political standpoint and takes a more moderate, cautious and calibrated set of positions than those handed to him by the government." But Gideon Levy, a writer for Haaretz said that despite his statements, Mr Eisenkot's track record in the West Bank is such that he may end up being indicted in international court as a war criminal.
"Hardly a day goes by in which soldiers don't empty their magazines on youth[s]," Mr Levy wrote. "This is a policy-to kill, kill and kill."
Join our commenting forum
Join thought-provoking conversations, follow other Independent readers and see their replies