Israel's dry run 'attack on Iran' with 100 jet fighters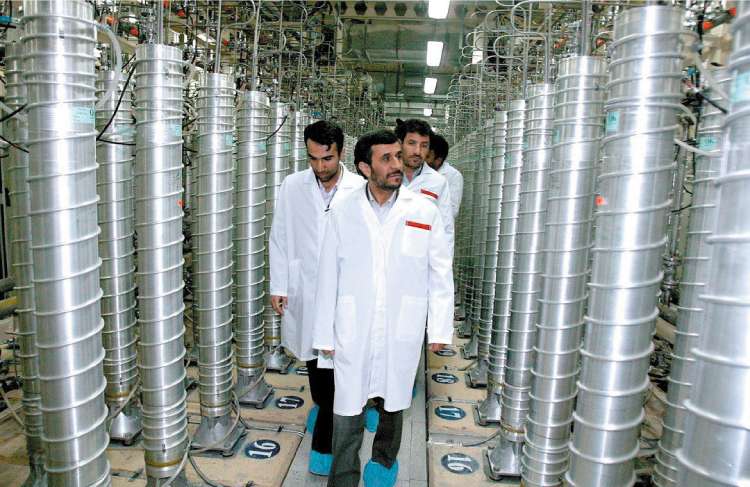 Israel has mounted a major long-range military air exercise – involving more than 100 F15 and F16 fighters – as a rehearsal for a potential strike on Iran's nuclear facilities, American officials have indicated.
The fighters, along with refuelling tankers and helicopters able to rescue downed pilots, were mobilised during the first week of June over the eastern Mediterranean and Greece in an exercise monitored by foreign intelligence agencies.
The tankers and helicopters flew 900 miles from their bases in Israel – roughly the same distance as that between Israel and Iran's uranium enrichment plant at Natanz, the US officials said.
Israeli government officials declined to give details yesterday and referred inquiries to the statement by the Israeli military carried in yesterday's New York Times, which broke the story of the exercise. This said only that the Israeli Air Force "regularly trains for various missions in order to confront and meet the challenges posed by the threats facing Israel".
Two weeks ago Shaul Mofaz, Israeli Transport Minister and a former military chief of staff and defence minister, became the first senior figure to suggest publicly that Israel might launch its own strike on Iran.
Mr Mofaz, whose remarks were blamed for a record single-day rise of $11 a barrel in the price of oil, said in an interview: "If Iran continues with its programme for developing nuclear weapons we will attack." Mr Mofaz, speaking on 6 June, the day after the military exercise, added: "Attacking Iran, in order to stop its nuclear plans, will be unavoidable."
Other ministers, from the Israeli Prime Minister Ehud Olmert down, have made it clear that Mr Mofaz was not speaking for the government. He was widely blamed for exploiting the issue of Iran in his concerted effort to position himself as a future leader of the ruling Kadima party if Mr Olmert should fall as a result of the police investigation he faces over corruption allegations.
But asked in the context of Iran in an interview with Der Spiegel this week if he subscribed to the doctrine that Israel can act on its own if it feels threatened, Mr Olmert said: "Israel always has to be in a position to defend itself against any adversary and against any threat of any kind."
The exercise – which was probably planned at least two months in advance – has come to light as the West awaits a formal response to the new incentive package offered to Iran by the EU's foreign affairs envoy Javier Solana on behalf of the big powers in return for halting uranium enrichment, a possible route to building a nuclear weapon.
The New York Times reported "several" US officials as saying they did not believe that the Israeli government had concluded that it must attack Iran and that they did not think that such a strike was imminent. But the officials also said they had been told that Israel had prepared plans for striking nuclear targets in Iran and could carry them out if needed.
Expectations within the Israeli security establishment that the US might launch its own strike on Iranian nuclear facilities if the diplomatic process had run into the ground appear to have receded since publication of the US National Intelligence Estimate in December. The NIE said that Iran had halted work on weapons design in late 2003, though it added that it was unclear if that work had resumed.
While Israel might expect greater US support for a unilateral strike during the remaining months of a Bush administration, that is not thought to be the key element in the timing of any decision on whether to make such a strike. A more critical pressure for a decision would be an expectation that Iran was about to master the technical know-how to produce nuclear weapons and also that it was enhancing its air defences.
Mike McConnell the director of national intelligence, said in February that Iran was close to acquiring Russian-produced SA-20 surface-to-air missiles. American military officials are said to believe that this would disturb plans for an Israeli attack, putting pressure on it to act before the missiles are fielded.
One view in Israel yesterday was that the exercise in the Mediterranean was one of four or five carried out each year, but that the scale and intensity of this one – which apparently included a lengthy combat rescue mission – was greater than usual.
This may partly reflect the recent appointment to head the air force of Maj-Gen Ido Nehushtan, the Israel Defence Force's former head of planning. He is thought likely to have drawn up the contingency plans for a strike on Iran's nuclear facilities.
Last September Israel bombed a site in Syria said by US officials to have contained a nuclear reactor built with the help of North Korea. And in 1981 Israeli jets – in a move criticised at the time by the US – attacked Saddam Hussein's suspected nuclear weapons plant at Osirak.
But the difficulties of destroying any such plant in Iran are widely thought to be much greater, with much of the infrastructure buried underground. It is not clear that all of the facilities have been detected.
Join our commenting forum
Join thought-provoking conversations, follow other Independent readers and see their replies