Israel's Netanyahu: Palestinian victories at UN 'change nothing'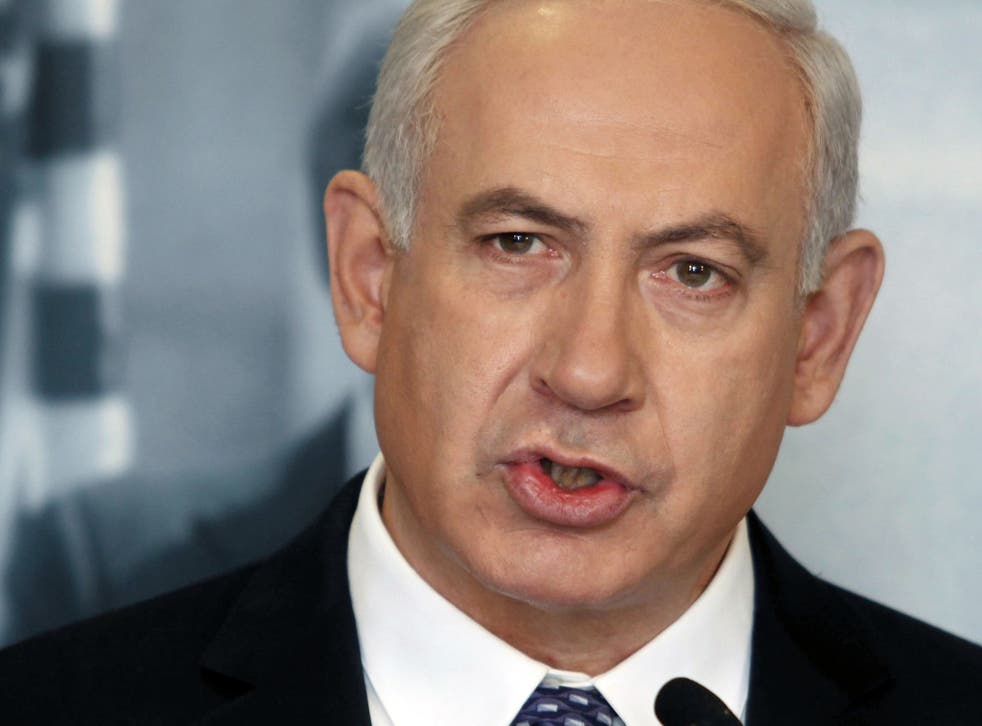 Anticipating a stinging diplomatic defeat at the United Nations, Israeli Prime Minister Benjamin Netanyahu said Thursday that a vote there to upgrade the Palestinians' status to a non-member state would "change nothing," insisting that only negotiations with Israel could bring about Palestinian statehood.
With an overwhelming majority of U.N. General Assembly members expected to endorse the status change Thursday afternoon, and key European nations saying they would either vote yes or abstain, Israeli officials tried to play down the significance of the step, which is opposed by Washington.
Officials here have scaled back threats of tough responses against the Palestinians in the event of a U.N. vote, reflecting concern that such a reaction could leave Israel even more isolated internationally.
"The decision at the U.N. today will change nothing on the ground," Netanyahu said. "It will not advance the establishment of a Palestinian state; it will push it off."
"Peace can only be achieved one way, through direct negotiations between the parties without preconditions, and not through one-sided decisions at the U.N. that totally ignore Israel's vital security needs," Netanyahu said. "I would not be impressed with the applause at the U.N.," he added. "No matter how many fingers are raised against us, there is no force in the world that will get me to compromise on Israel's security."
While conceding that the Palestinians have long had enough votes in the General Assembly to approve a resolution upgrading their U.N. observer status from "entity" to "non-member observer state," Israeli officials had hoped to assemble a "moral majority" of friendly European nations, along with the United States, to vote against the move.
Those hopes were dashed early Thursday, when Germany said it would abstain from voting, a day after Britain suggested it would do the same. France, Italy and Spain have announced that they would endorse the resolution, along with several other European Union nations, including Greece, Belgium and Denmark.
The European stance has been interpreted in Israel as an effort to bolster Palestinian President Mahmoud Abbas after the recent Israeli offensive against Hamas in Gaza, which boosted support for the militant Islamist group among Palestinians.
"The fact that the Palestinians can orchestrate and pass a one-sided, anti-Israeli resolution at the United Nations should come as a surprise to no one," said Mark Regev, a spokesman for Netanyahu. "The General Assembly has a history of passing these sort of resolutions with an automatic anti-Israeli majority based on the Arab and nonaligned states and Muslim countries."
Yigal Palmor, a spokesman for the Israeli Foreign Ministry, acknowledged that Israel was disappointed with the European response, but said "the General Assembly has rules of its own: they always vote with a huge majority for any kind of Palestinian proposal."
Regev suggested that Israel would respond after the U.N. vote but did not elaborate. "Because this is a clear violation of signed agreements," he said, "you can't expect Israel not to respond in a proportionate way."
Palmor said the response would depend on whether the Palestinians tried to use their new status to act against Israel in other U.N. bodies — for example, by attempting to bring war crimes charges against the Israeli government and military in the International Criminal Court.
"If they make this a platform for more confrontation, then there will be a firm response," Palmor said.
Documents leaked to the media from the Foreign Ministry in recent weeks raised the prospect that Israel might cancel its peace accords with the Palestinians, or even move to topple the Palestinian Authority, in response to actions at the United Nations that it perceived as hostile.
But Palmor said any measures that might be taken, such as financial sanctions, would be "within the framework of existing agreements."
The date of the Palestinian statehood bid carries symbolic importance for both sides, coming on the anniversary of the U.N. General Assembly vote on Nov. 29, 1947, to partition British-ruled Palestine into a Jewish and an Arab state, a step that led to the creation of Israel.
Join our new commenting forum
Join thought-provoking conversations, follow other Independent readers and see their replies