Israel stabbing: Israeli man stabs fellow Israeli Jew after 'mistaking him for Arab'
The initial investigations into the incident in Haifa suggest a failed revenge attack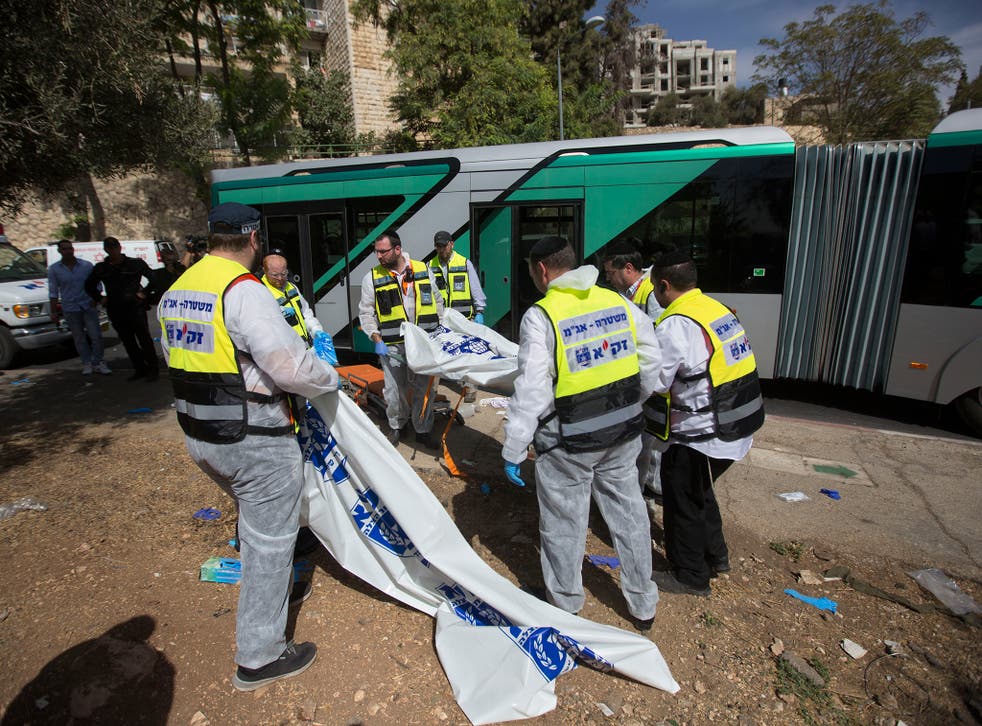 An Israeli man has been stabbed after another Israeli Jew reportedly mistook him for an Arab, in a failed "revenge attack" on a day of increasing tension and violence in the country.
The injured man, who has yet to be identified, was left with light to moderate wounds after he was stabbed in a car park in the north Israel city of Haifa.
The attack took place in the suburb of Kiryat Ata. Israeli authorities have labelled the incident an apparently misdirected hate crime. The assailant seemily sought to attack an Arab male, in response to a wave of attacks by Palestinians.
According to reports in The Times of Israel, Army Radio, the attacker, an Israeli Jew, approached an Arab man near Kiryat Ata's Ikea furniture store and asked him if he was, in fact, Arab
The Arab man was reportedly frightened by the question and said he was not. Shortly after this, the attacker approached another passerby, and seemingly concluded he was Arab from his appearance, and proceeded to stab him in his upper torso.
The victim, it turned out, was an Israeli Jew.
The attacker is currently being held in police custody, while the victim was taken to a local hospital with a stab wound in his upper torso.
There have been fresh clashes between Palestinians and Israeli authorities in Bethlehem this afternoon, and attacks in Jerusalem and Ra'anana. In Jerusalem, two Palestinains conducted a deadly attack on a public bus, killing two Israelis, while a separate attack in the capital saw another Israeli killed.
The Israeli–Palestinian conflict intensifies

Show all 10