Israel-Gaza conflict: Hamas official admits military wing was behind kidnapping of teenagers
The deaths of three teenagers in June sparked present conflict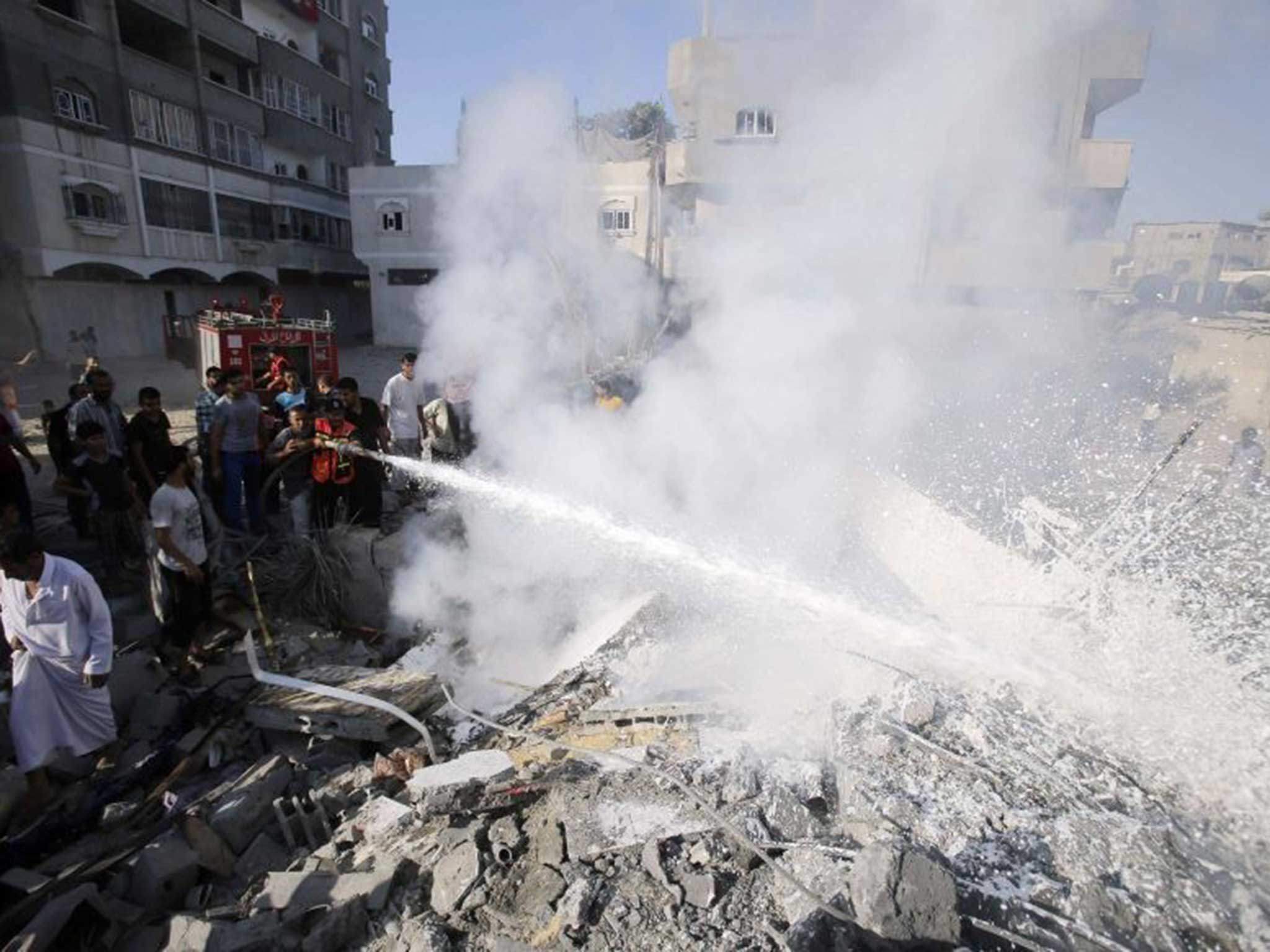 A top Hamas official admitted the three Israeli teenagers whose deaths in June caused the current spiral of violence were taken by the military arm of the organisation.
Hamas has until now refused to respond to Israeli accusations it planned the abduction and murder of the three boys, one a joint US-Israeli citizen, in Hebron.
According to a recording of a meeting posted online, Saleh al-Arouri said: "The popular will was exercised throughout our occupied land, and culminated in the heroic operation by the Qassam Brigades in imprisoning the three settlers in Hebron".
The Qassam Brigades is the military wing of Hamas.
Jewish seminary students Eyal Yifrach, 19, and Gilad Shaer and Naftali Fraenkel, both 16, were abducted while hitchiking in the Israeli occupied West Bank on 12 June and killed.
Their deaths were the final spark for the current violence, which has seen more than 2,000 Palestinians, mostly civilians, killed. Israel has lost 67 people, all but three of them soldiers.
The news comes as three senior Hamas military leaders, Mohammed Abu Shamala, Mohammed Barhoum and Raed al-Attar, die in a targeted Israeli airstrike near the southern town of Rafah, along with three other people.
Gaza police and medical officials said scores more people remained under the rubble of a four-story structure destroyed in the airstrike.
Hostilities resumed on Tuesday after negotiations broke down with both sides blaming the other for the collapse in peace talks.
Yesterday, Israeli authorities attempted to kill Hamas leader Mohammed Deif, targeting his home, but instead killing his wife and infant son.
In a statement denying the death of Mr Deif Hamas also warned international airliners against flying into Tel Aviv, according to The Daily Telegraph, as the conflict escalated once more.
Israeli Prime Minister Benjamin Netanyahu showed little willingness to return to the negotiating table after six weeks of war with Hamas.

"We are determined to continue the campaign with all means and as is needed," he said, his defense minister by his side. "We will not stop until we guarantee full security and quiet for the residents of the south and all citizens of Israel."
Join our commenting forum
Join thought-provoking conversations, follow other Independent readers and see their replies