Israel-Gaza conflict: Israeli military names soldier Oron Shaul confirmed as 'missing' after Hamas celebrates alleged kidnap
Sgt Oron Shaul was in an armoured vehicle blown up in Gaza on Sunday but his remains have not been found. Hamas says he is alive and in its custody. Could this be a turning point in the conflict?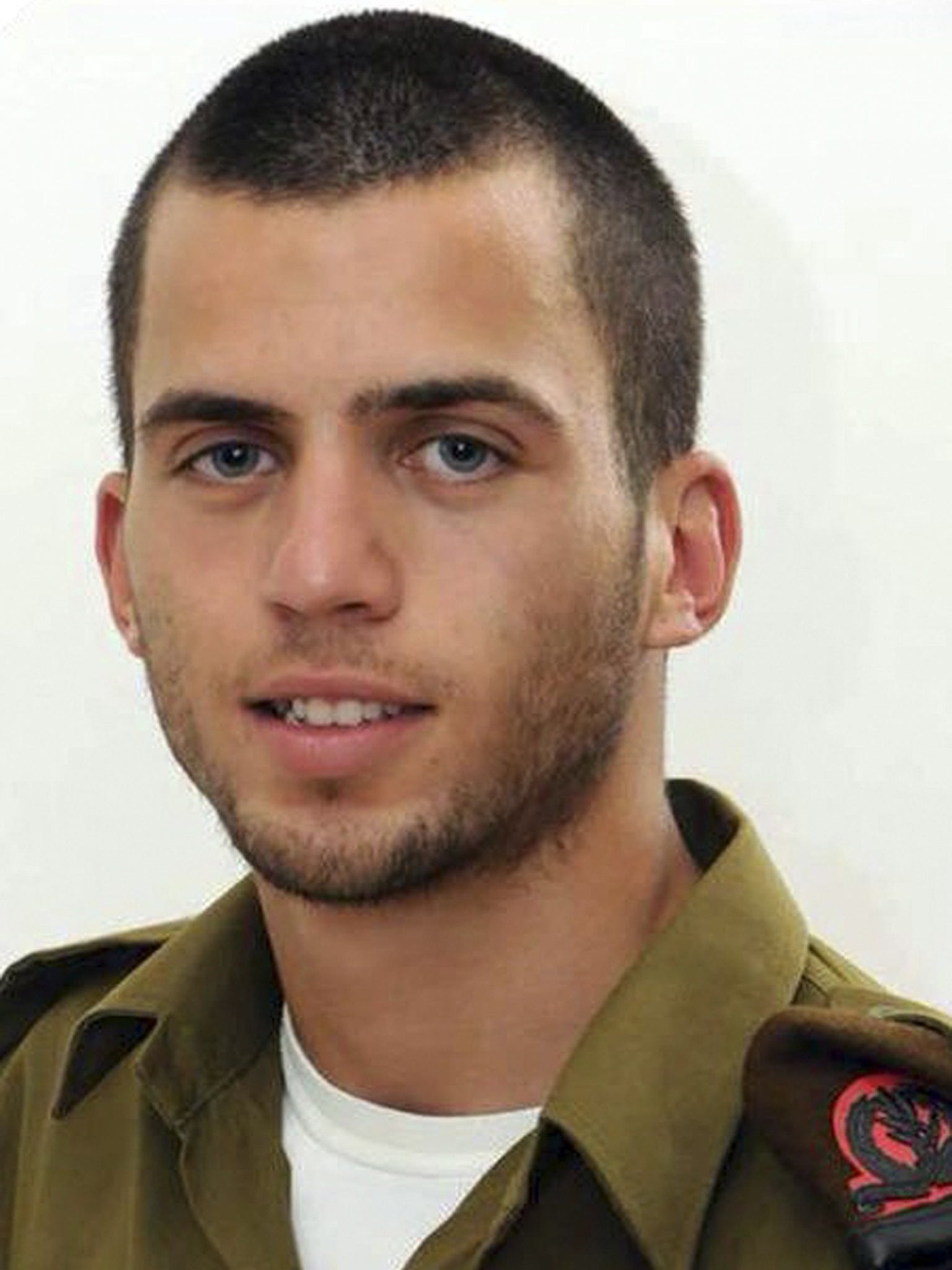 A 21-year-old Israeli soldier whose armoured personnel carrier (APC) was blown apart in Gaza City on Sunday by Palestinian fire is unaccounted for, with Israelis fearing he did not survive and that Hamas has seized his remains in order to blackmail the Jewish state.
The Israeli army said today it had been unable to complete standard identification and confirmation procedures for fallen soldiers in the case of Sgt Oron Shaul. Sgt Shaul's vehicle was struck by anti-tank fire in the Sajaiya neighbourhood of Gaza, raising the possibility he may have been captured by Hamas, a nightmare scenario for Israel but for Hamas something that would be an enormous achievement and a turning point in the war. Hamas claims that the soldier is alive, is in custody and has only been lightly wounded.
However, a senior Israeli officer, Maj-Gen Orna Barbivai, told Sgt Shaul's family late on Monday that it was highly unlikely he is alive, according to the Times of Israel website. And an anonymous Israeli official quoted by Reuters said that Israel's analysis points to "the soldier's not surviving" the destruction of the APC.
In pictures: Israel-Gaza conflict
Show all 124
The official said Hamas may have retrieved the remains of the soldier with the intention of extracting a high price from Israel to get them back. "As far as we are concerned, Hamas is trafficking in human remains," the official said.
As the mystery intensified, army officials declined to comment on Hamas claims late on Sunday that it had kidnapped Sgt Shaul, whose name and army identification number were released by the movement. Hamas did not provide any evidence, however, that Sgt Shaul was in its custody. Still, the claim touched off celebrations among Palestinians in both Gaza and the West Bank.
A terse army statement said that regarding the group of seven soldiers who were in the targeted armoured personnel carrier, the identification process of six soldiers killed has been "completed". But, it said, "the efforts to identify the seventh soldier are ongoing and have yet to be determined".
Major Arye Shalicar, of the army spokesman's office, said he "could not go into details" when asked if the army had any of the remains of Sgt Shaul. However, Rachel Gazit, a cousin of the sergeant, said that the army had informed the family that an examination of the wrecked APC had not turned up any remains.
Eliezer Stern, a member of the Knesset, said the government "is turning over every stone to clarify things 100 per cent and dispel the uncertainty". He said medical and intelligence actors in the army and beyond were involved in the effort.
Ms Gazit said: "As far as we are concerned, as long as the examinations are not completed, as long as the Israel Defence Force is still working and there are no conclusive findings, then as far as the family is concerned Oron is not dead."
Hundreds flocked to the home of Sgt Shaul in solidarity with his family, some of them reciting prayers. Sgt Shaul had recently received an award from the Israeli President, Shimon Peres, recognising him as an excellent soldier.
Major Shalicar said the army had not classified Sgt Shaul as missing in action. But the army spokesman's office did remove him from the list of Israeli fatalities of the war, at least for the time being.
Israel is highly sensitive about burying the remains of its soldiers.
During the Second Intifada, or uprising, the army ordered soldiers to carry out a large-scale search operation in a dangerous area, the Philadelphi Corridor of Gaza, to find remains of fallen comrades.
Israel is also influenced by the fact that Jewish tradition considers it a mitzvah, or fulfilment of a divine commandment, to bring the dead to burial.
If it turns out that Sgt Shaul is alive and in Hamas custody, something that Hamas has failed to demonstrate, retrieving him could take years and a large number of Palestinian prisoners in exchange.
In 2006, Hamas fighters seized Cpl Gilad Shalit during a cross-border raid. Five years later, he was finally released after the Prime Minister, Benjamin Netanyahu, agreed to exchange him for more than 1,000 Palestinian prisoners.
Meanwhile, funerals continued to be held in Israel for fallen soldiers, with the death toll of military men reaching 27. There has been wide public identification with the families of soldiers.
On Monday night, an estimated 20,000 people turned out in Haifa to pay last respects to Sgt Sean Carmeli, who was also killed in Sajaiya on Sunday. Sgt Carmeli was a native of Texas who moved to Israel and studied Hebrew before enlisting two years ago in the Golani infantry brigade.
Lost soldiers of Israel
Gilad Shalit – Captured in 2006 by Hamas
He was held for five years, during which time an international campaign by Shalit's family kept the pressure on the Israeli government. He was released in exchange for 1,027 Palestinian prisoners.
Nachshon Wachsman – Abducted in 1994
Abducted in central Israel by Hamas militants disguised as Hasidic Jews. Six days later, after the release of a hostage video, he was killed during a rescue attempt by an Israeli commando unit.
Avi Sasportas and Ilan Saadon – Sasportas kidnapped in 1989
Sasportas was picked up in a car by Hamas militants posing as ultra-Orthodox Jews. His body was found three months later buried in a field.
Saadon was captured under similar circumstances and, after a brief struggle in the vehicle, was shot in the head. Following the Oslo Accords, the Palestinian Authority provided Israel with maps that eventually led to the discovery of Saadon's body in 1996.
Harvey Day
Join our commenting forum
Join thought-provoking conversations, follow other Independent readers and see their replies