Israel-Gaza conflict: John Prescott condemns bombardment of Gaza as a 'war crime'
The Labour politician likened to Gaza to a "concentration camp" and said its destruction is "brutally disproportionate"
Natasha Culzac
Monday 28 July 2014 08:41 Comments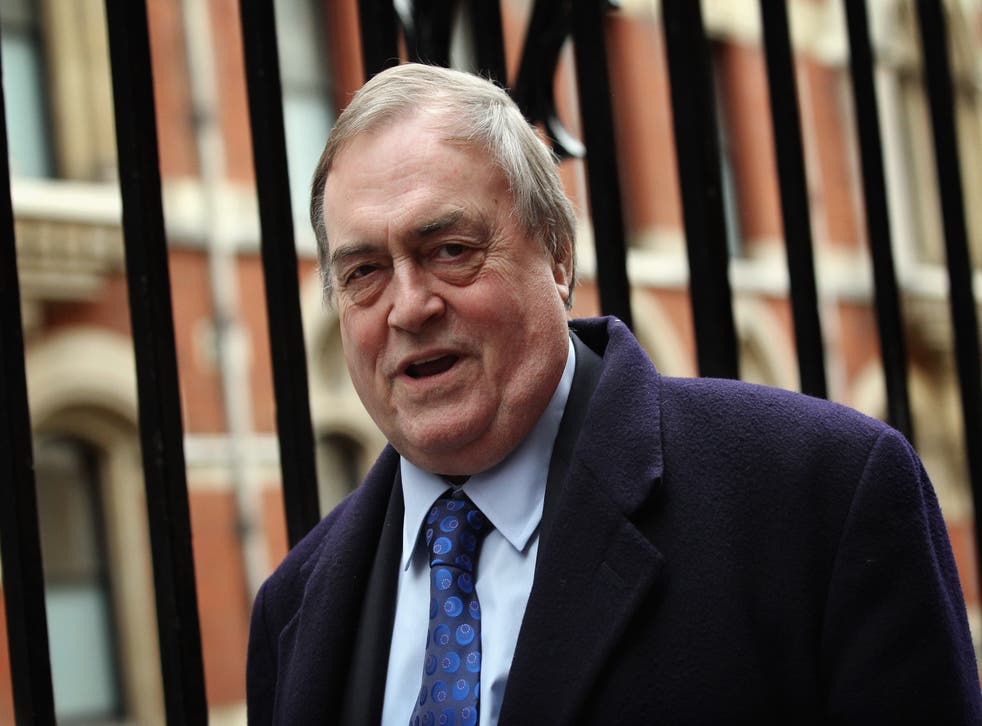 Former Deputy Prime Minister John Prescott has called Israel's destruction of Gaza a "war crime" which is "brutally disproportionate and so grossly indiscriminate".
Labour politician Lord Prescott censured Israel for acting as "judge, jury and executioner" in its quest to mute Hamas "terrorists," turning Gaza into what he says is a "concentrate camp."
He also said that the Nazi Holocaust should have given the Jewish people of Israel "a unique sense of perspective and empathy with the victims of a ghetto".
Israel has resumed its bombardment of Gaza this morning after Hamas militants refused to extend a 12-hour ceasefire.
In pictures: Israel-Gaza conflict

Show all 124
The brief silence over Gaza had allowed residents to stockpile essentials, recover bodies from the apocalyptic rubble and revisit their devastated homes.
Writing in his column in the Sunday Mirror, Mr Prescott penned his disdain for the international community's relative silence on a nation that if it were any other, would be "branded a pariah state" following the deaths of so many children.
"The calls for regime change would be ­deafening. But these howls of protest are muted. The condemnation softened. For this is Israel," he said.
Israel's Cabinet had agreed to a unilateral ceasefire extension until 9pm GMT Sunday, but this has now been shelved after seven rockets were fired from Palestine early this morning, its military said.
Following what it described as "Hamas' incessant rocket fire," the Israel Defence Forces (IDF) is now continuing its assault.
Mr Prescott added: "[Israel's Prime Minister Benjamin] Netanyahu says the Israeli Defense Forces phone Gaza civilians to warn them to move out when missile attacks are expected. They even send smaller missiles to 'roof knock' ahead of the big bomb that's to follow.
"But where can these people escape to? They're hemmed in to a densely populated strip of land by the sea with no means of escape. When Israel is blasting hospitals and even UN schools acting as ­shelters, where exactly is it safe to flee to?"
Britain's Foreign Secretary Philip Hammond travelled to Israel earlier this week for crisis talks between Middle Eastern leaders and US Secretary of State John Kerry.
Mr Hammond reminded Israel of its obligation under international law to take "all feasible precautions" to avoid civilian casualties.
Register for free to continue reading
Registration is a free and easy way to support our truly independent journalism
By registering, you will also enjoy limited access to Premium articles, exclusive newsletters, commenting, and virtual events with our leading journalists
Already have an account? sign in
Join our new commenting forum
Join thought-provoking conversations, follow other Independent readers and see their replies