Israel-Gaza conflict: Mortar attack kills 4-year-old boy in Israel
The death comes after the ceasefire collapsed in the region earlier this week
Kashmira Gander
Thursday 28 August 2014 15:48 Comments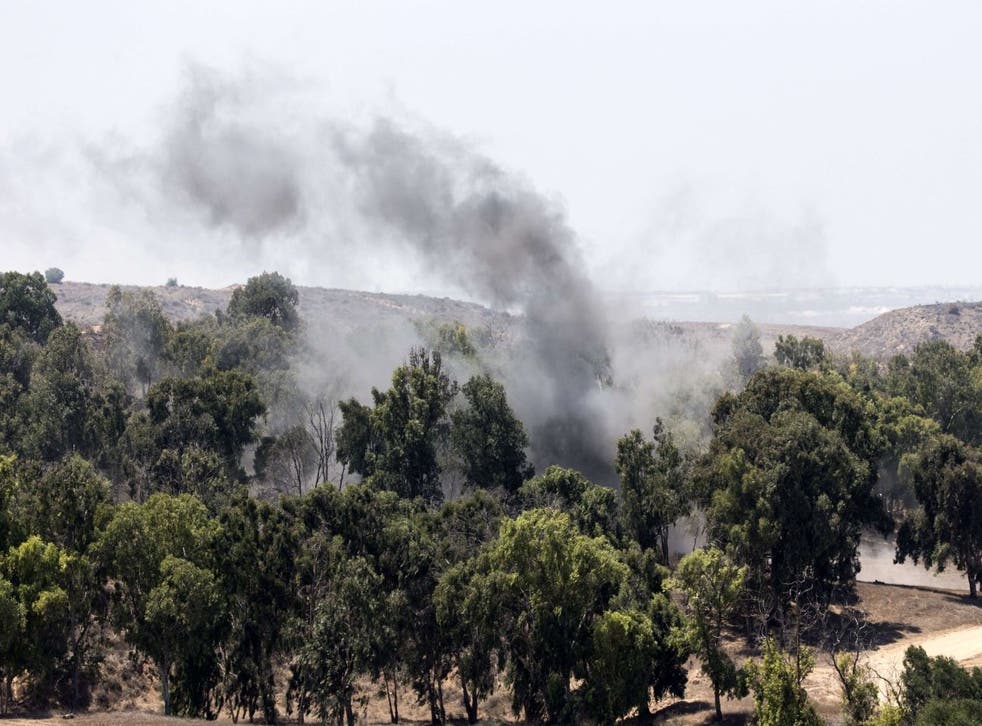 A four-year-old boy has become the first child to be killed in Israel in the six week conflict with Gaza, during a mortar attack near the border with the Gaza Strip, Israeli rescue officials said.
The attack occurred early on Friday evening in a southern Israeli village along the frontier, according to Eli Bin, head of Israel's national rescue service, as he confirmed the death in TV interviews.
The death is also the first Israeli death since a new three-day-long round of fighting erupted between Israel and Hamas on Tuesday, following the collapse of Egyptian-brokered cease-fire talks.
In six weeks of fighting, more than 2,000 Palestinians and 68 Israelis – mainly soldiers - have died.
The death comes after an Israeli airstrike on a Gaza farm killed two Palestinians, a Gaza health official said.
In pictures: Israel-Gaza conflict - summer 2014

Show all 18
By early afternoon, Gaza militants had fired at least 56 rockets and mortar shells at Israel, while Israel carried out at least 28 airstrikes in Gaza, the military said.
Friday also saw gunmen in Gaza City kill 18 Palestinians accused of collaborating with Israel on Friday. The attack was in response to Israel's deadly airstrikes against top Hamas leaders on Thursday which killed three senior military leaders of Hamas - the highest-ranking militants to die in the six-week war.
Militants wearing masks and dressed in black gunned down seven of those condemned, whose faces were covered and hands bound, in front of worshippers emerging from the Omari mosque on Palestine Square.
Two of the alleged spies killed on Friday were women, according to the Palestinian Centre for Human Rights, which called for an immediate halt to what it said were "extra-judicial executions".
A further 11 were killed at an abandoned police station near Gaza City, Hamas security officials said.
The renewed exchanges since Tuesday have dashed hopes for a lasting truce.
Additional reporting by PA/Reuters
Register for free to continue reading
Registration is a free and easy way to support our truly independent journalism
By registering, you will also enjoy limited access to Premium articles, exclusive newsletters, commenting, and virtual events with our leading journalists
Already have an account? sign in
Join our new commenting forum
Join thought-provoking conversations, follow other Independent readers and see their replies