Israel-Gaza conflict: Tony Blair claims there will be 'no trust between Hamas and Israel'
The former UK Prime Minister had previously praised an Egypt-brokered truce between the two sides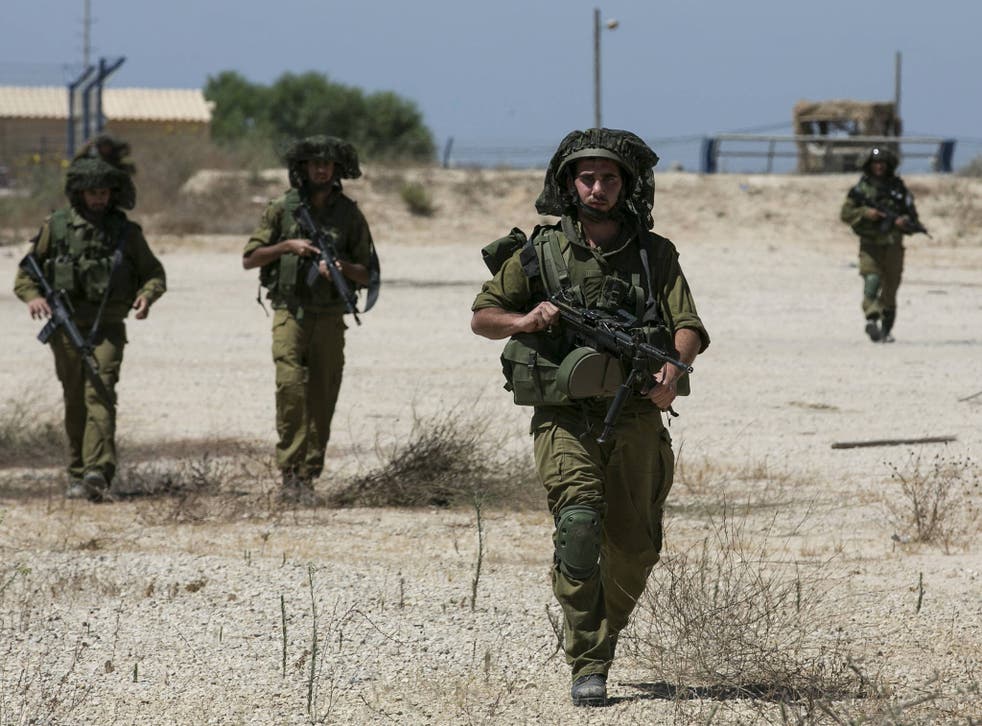 Middle Eastern peace envoy and former British Prime Minister Tony Blair has warned that Israel and Hamas will not trust each other "in the immediate term and possibly ever".
By re-opening its 12km-long border with the Gaza Strip, the Egyptian government has the power to "create a circumstance to allow lasting peace," the Quartet Representative continued in an interview ITV News on Tuesday.
"[There will be] "no trust on either side between Hamas and Israel. That is not going to happen in the immediate term and possibly ever," he said.
His comments come after the Israeli military resumed airstrikes on Gaza on Tuesday, after the government agreed to an Egyptian-proposed ceasefire deal that failed to end Hamas rocket attacks. One Palestinian civilian has died since attacks were re-launched.
Prior to its breakdown, Blair had welcomed the cease-fire and hoped it would "give a chance for a proper, full and long-term solution to Gaza to be put in place.
"Such a ceasefire can halt the tragic loss of life, stop the rockets on Israel - and open up the possibility of a genuine change in Gaza."
In pictures: Israel launches further air strikes on Gaza

Show all 105
The Israeli military said that since the ceasefire deal was to have gone into effect, Hamas had fired 76 rockets at Israel, adding that its Iron Dome anti-missile system intercepted nine of the projectiles and the rest caused no damage or casualties.
Under the Egyptian plan, a mutual "de-escalation" was to have begun at 9 a.m. (0600 GMT), with hostilities ceasing within 12 hours – a call Hamas' armed wing rejected, citing the proposal only generally addressed some of its key demands. It added its battle with Israel would "increase in ferocity and intensity".
But Moussa Abu Marzouk, a top Hamas political official who was in Cairo, said the movement had made no final decision on Cairo's proposal.
Six hours after Israel agreed to the truce, its military said it targeted at least 20 of Hamas's hidden rocket launchers, tunnels and weapons storage facilities.
A Palestinian civilian was killed in an air strike in Khan Younis, raising the death toll in the Gaza Strip in eight days of fighting to 188, including at least 150 civilians, among them 31 children, according to Gaza medical officials.
There have been no fatalities in Israel, largely due to Iron Dome, but the rocket salvoes have made a rush to shelters a daily routine for hundreds of thousands of people across the country.
The surge in hostilities over the past week was prompted by the murder last month of three Jewish seminary students in the Israeli-occupied West Bank and the revenge killing on July 2 of a Palestinian youth in Jerusalem. Israel said on Monday three Jews in police custody had confessed to killing the Palestinian.
Additional reporting by Reuters
Join our new commenting forum
Join thought-provoking conversations, follow other Independent readers and see their replies