Israel-Gaza crisis: Ceasefire extended amid warnings 'circle of violence' could resume
Talks aimed at brokering a long-term peace deal are continuing in Egypt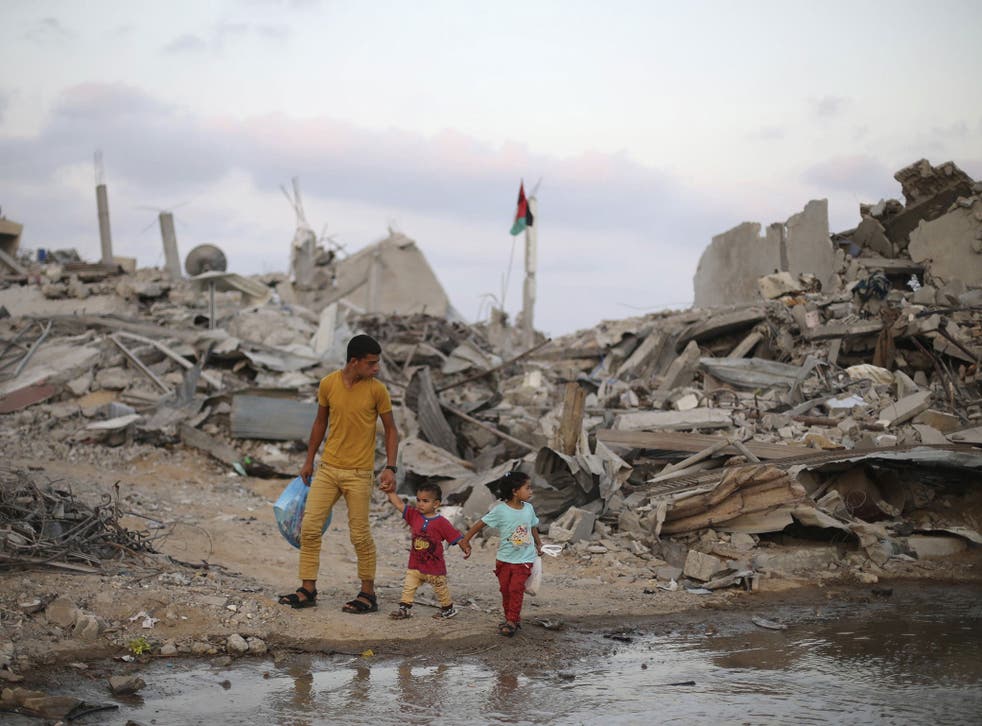 A 24-hour extension to the ceasefire between Israel and Gaza has been agreed in last minute talks in Cairo, Israeli and Palestinian officials have confirmed.
But the chief Palestinian delegate to truce talks with Israel warned on Tuesday that fresh violence could erupt unless significant progress is made toward a lasting deal.
The previous ceasefire began on Wednesday and was due to expire at midnight. The Israeli Prime Minister Benjamin Netanyahu has warned its military would respond forcefully if Hamas resumed rocket fire.
Azzam al-Ahmad, senior leader of President Mahmoud Abbas's mainstream Fatah movement, said there had been "no progress on any point" in talks aimed at resolving the Gaza conflict.
"We hope that every minute of the coming 24 hours will be used to reach an agreement, and if not (successful), the circle of violence will continue," Mr Ahmad said.
He accused Israel of "manoeuvring and stalling" as gaps on key issues continued to dog efforts to achieve a long-term deal between Israel and militant groups in the Gaza Strip which would allow reconstruction aid to flow in after five weeks of fighting.
In pictures: The children of Gaza

Show all 30
The five-week-long conflict has claimed the lives of 2,016 people in Gaza, most of them civilians, according to the Palestinian Health Ministry. Sixty-four Israeli soldiers and three civilians in Israel have been killed.
UN figures show an estimated 425,000 people have been displaced by the crisis in Gaza.
An Israeli government official said Israeli delegates were still in Cairo pouring over details of a possible deal, although the parties had not yet agreed a draft.
"The Israeli delegation has been instructed to insist on security requirements. The moment there is an agreement, the cabinet will be called for discussions," said the official, who asked not to be identified.
A senior Palestinian official in Gaza said Hamas's key demands including building a seaport and an airport, which Israel wants to discuss only at a later stage.
Israel, which launched its offensive on 8 July after a surge in Hamas rocket fire across the border, has called for the disarming of militant groups in the enclave. It also wants to maintain control over some of Gaza's border crossings.
Hamas has said it will not give up its weapons.
Register for free to continue reading
Registration is a free and easy way to support our truly independent journalism
By registering, you will also enjoy limited access to Premium articles, exclusive newsletters, commenting, and virtual events with our leading journalists
Already have an account? sign in
Register for free to continue reading
Registration is a free and easy way to support our truly independent journalism
By registering, you will also enjoy limited access to Premium articles, exclusive newsletters, commenting, and virtual events with our leading journalists
Already have an account? sign in
Join our new commenting forum
Join thought-provoking conversations, follow other Independent readers and see their replies