Israel-Gaza crisis: Former UK Prime Minister Tony Blair says Hamas 'won't be destroyed'
He added that Palestinians need 'hope for their futures' before Hamas will become redundant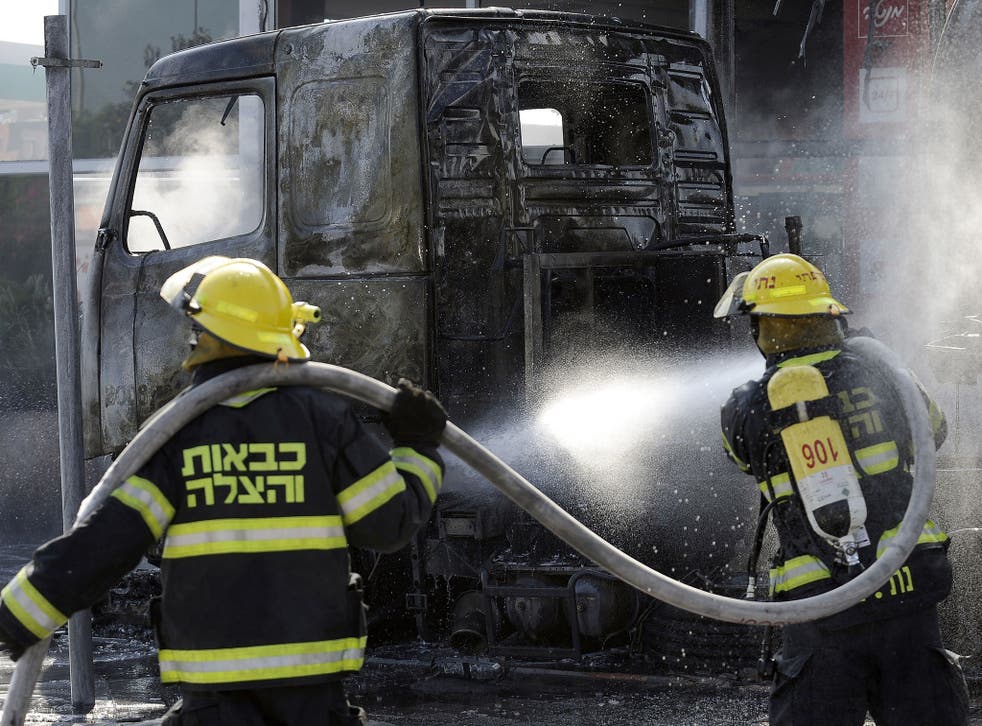 As Israel's military offensive in the Gaza Strip aimed at halting Hamas-led rocket fire has killed 103 Palestinians and shows no sign of ending, former British Prime Minister Tony Blair has claimed that Jerusalem cannot destroy Hamas.
Asked byYNetNews whether the Israeli the military should "go in Gaza and totally destroy Hamas", the Middle East peace envoy replied: "You won't destroy Hamas as a political entity."
He explained in Thursday's interview that the organisation which rules the Gaza Strip would only become defunct if Palestinians in Gaza are given "some hope for the future."
"What I do know is that [the destruction of Hamas] will only happen, if it happens, within the context of a way forward, particularly for the people of Gaza, that gives them some hope for the future. Because in the end a political movement like that has support on the ground, and you need to shift them and take away that support."
Describing the current Israeli-Palestinian crisis as a "horrible situation", the ex-Labour Party leader added that he couldn't remember "being more anxious about the situation".
In pictures: Israel launches further air strikes on Gaza

Show all 105
Answering what actions he would take if he were Israeli Prime Minister, Blair told reporters that:"there's a short term issue and a longer term issue."
"The short term is is obviously how we change the existing situation with the rockets coming out of Gaza and then the retaliation going into Gaza, and then in the longer term we've got to look at the underlying problems here."
Asked whether Palestinians are angry, he replied: "Yes I think there's real anger, but the important thing in politics is how to channel that in a way which allows us a way forward."
Blair's interview came hours after a family of eight, as well as nine football fans watching the World Cup, were among the victims of Thursday's Israeli air strikes on the Gaza Strip, as Benjamin Netanyahu vowed there would be no ceasefire.
Referring to concerns raised by UN General Secretary Ban Ki-Moon that the Middle East "cannot afford another all out war," Netanyahu said on Friday that international pressure will not stop what he said was a determined effort to halt rocket fire by Hamas.
Addressing a news conference, Netanyahu said: "I will end it when our goals are realized. And the overriding goal is to restore the peace and quiet."
One rocket fired from the Gaza Strip struck a gas station and set it ablaze earlier Friday in southern Israel, seriously wounding one man. The army said the condition of a soldier wounded by rocket shrapnel on Thursday had worsened. But there have been no deaths on the Israeli side, in large part because of a the Iron Dome rocket-defense system that has intercepted more than 100 incoming projectiles.
Meanwhile, Israel has massed thousands of troops along the border in preparation for a possible ground invasion. Netanyahu was evasive when asked about the odds of a ground operation, saying only: "We are weighing every possibility."
Join our new commenting forum
Join thought-provoking conversations, follow other Independent readers and see their replies