Israeli divers find 'priceless' underwater treasure in the Mediterranean
2,000 gold coins were found, thought to be more than 1,000 years old
Zachary Davies Boren
Thursday 19 February 2015 16:49 Comments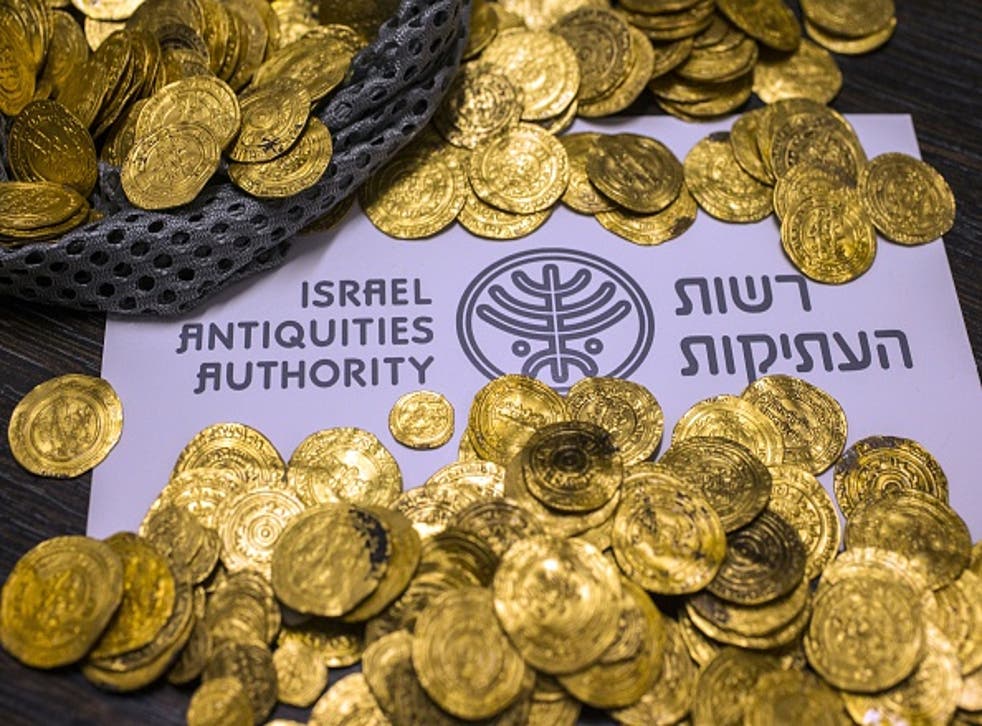 A 'priceless' trove of gold coins has been discovered by scuba divers off the coast of Israel's Mediterranean coast.
The estimated 2,000 gold coins, found on the seabed in the ancient harbour in Caesarea, are thought be more than 1,000 years old, and made visible by recent winter storms
They have been identified as "multiple denominations" used in the Fatimid Caliphate, the Islamic dynasty that ruled much of the Middle East and North Africa for hundreds of years around the time of the 10th century.
The Israeli Antiquities Authorities said the trove was "so valuable that it's priceless".
Kobi Sharvit, the director of the Authority's marine archeology division, said the area would be excavated in an attempt to determine the coins' origin.
The BBC reports him as saying: "There is probably a shipwreck there of an official treasury boat which was on its way to the central government in Egypt with taxes that had been collected.
"Perhaps the treasure of coins was meant to pay the salaries of the Fatimid military garrison which was stationed in Caesarea and protected the city.
"Another theory is that the treasure was money belonging to a large merchant ship that traded with the coastal cities and the port on the Mediterranean Sea and sank there."
The divers who stumbled upon the 9kg ancient trove first thought the coins were toys, but upon realising what they discovered they took a handful back to their club.
The coins are now the property of the Israeli state and the divers were given no finders' fee.
Register for free to continue reading
Registration is a free and easy way to support our truly independent journalism
By registering, you will also enjoy limited access to Premium articles, exclusive newsletters, commenting, and virtual events with our leading journalists
Already have an account? sign in
Join our new commenting forum
Join thought-provoking conversations, follow other Independent readers and see their replies