Israeli PM Netanyahu warns of 'wave of Islamisation' sweeping across Europe
The Israeli leader made the remarks shortly before the arrival of a Japanese trade delegation, and has previously indicated his desire to open more trade with the Asian markets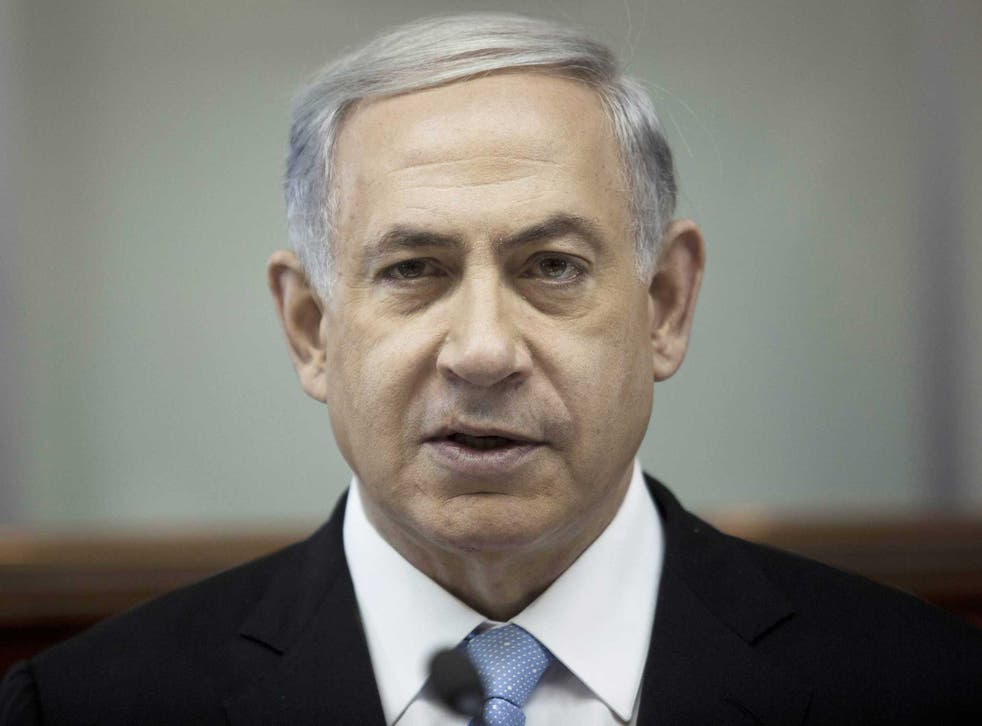 Israeli prime minister Benjamin Netanyahu has warned of a "wave of Islamisation" across Europe.
Mr Netanyahu's comments come amid increasing tension in Europe following the Paris massacres, which killed 17 – including four in a Jewish grocery store, and as Britain's former chief Rabbi warned Britain's Jews were scared to go to their local shops.
The Israeli leader welcomed Japanese prime minister Shinzo Abe to the country today, disclosing plans to expand trade with the Far East because of the perceived hostility against Jews in Europe.
"We definitely want to reduce our dependence on certain markets in western Europe," Mr Netanyahu told a weekly cabinet meeting ahead of the trade delegation visit.
"Western Europe is undergoing a wave of Islamisation, of anti-Semitism, and of anti-Zionism. It is awash in such waves, and we want to ensure that for years to come the state of Israel will have diverse markets all over the world," he is reported as having said.
The comments are the latest sign of Israel's decision to move its economy away from its present dependence on the European Union.
In 2014, the EU remained Israel's largest trading partner, however, Asia outstripped the United States for the first time.
Mr Netanyahu has pushed for stronger ties with the East since coming to power in 2009 – previously due to the economic recession, but recent events appear to have catalysed this process.
In pictures: Anti-Pegida protesters

Show all 10
His comments coincide with a police warning in Germany claiming a "concrete threat" had been issued against the latest Pegida – an anti-Islamisation organisation in Germany – rally in Dresden.
The rally was abandoned as were counter-marches against the group. Thousands of ordinary Germans have mobilised in recent months and taken to the streets against what they perceive as rising Islamisation of their country.
German politicians, including Chancellor Angela Merkel, have condemned the Pegida marches.
Additionally, in January of this year the Financial Times reported on a series of "tense" negotiations with EU diplomats over a €1.5 billion loan package from Brussels. The stipulation that money was only to go towards Jewish businesses not on occupied Arab land was perceived by some Israelis as indicative of a move towards partial economic isolation.
Join our new commenting forum
Join thought-provoking conversations, follow other Independent readers and see their replies