Jerusalem: EU assures Palestinian leader of its commitment to oppose Trump on capital city
Monday 22 January 2018 13:47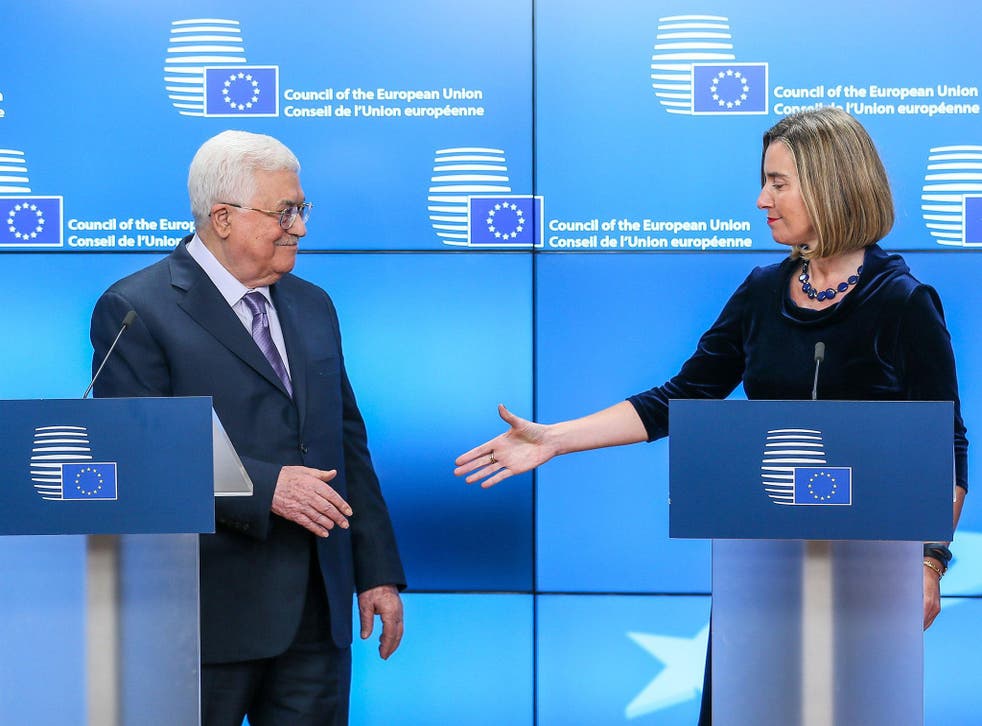 The EU remains committed to seeing Jerusalem as the shared capital of Israel and a proposed future Palestinian state, the bloc's foreign policy chief has told the visiting Palestinian president Mahmoud Abbas, despite Donald Trump's shift of US policy on the city.
Federica Mogherini said leaders needed to "speak and act wisely", and with a sense of responsibility, when discussing the Middle East peace process, and told Abbas the EU still believes that a two-state solution is the only viable way to meet both sides' interests.
Last year, the US President announced that the US would recognise Jerusalem, as a whole, as the capital of Israel, and moved forward plans to relocate the US embassy to the city from Tel Aviv.
At the time, Ms Mogherini issued a statement on behalf of the EU expressing "serious concern" about the American decision and "the repercussions this may have on the prospect of peace".
Mr Abbas on Monday repeated his call for East Jerusalem as capital as he urged the EU member nations to recognise a state of Palestine immediately, arguing that this would not disrupt negotiations with Israel on a peace settlement for the region.
He made no reference to Mr Trump's move on Jerusalem or to comments on the issue made, also on Monday, in Jerusalem by US Vice President Mike Pence.
Additional reporting by Reuters