Benjamin Netanyahu says any peace deal with Palestinians must recognise Jerusalem as Israeli capital
Prime Minister calls announcement by US President Donald Trump that Jerusalem is Israel's capital an 'historic landmark'
Wednesday 06 December 2017 19:44
comments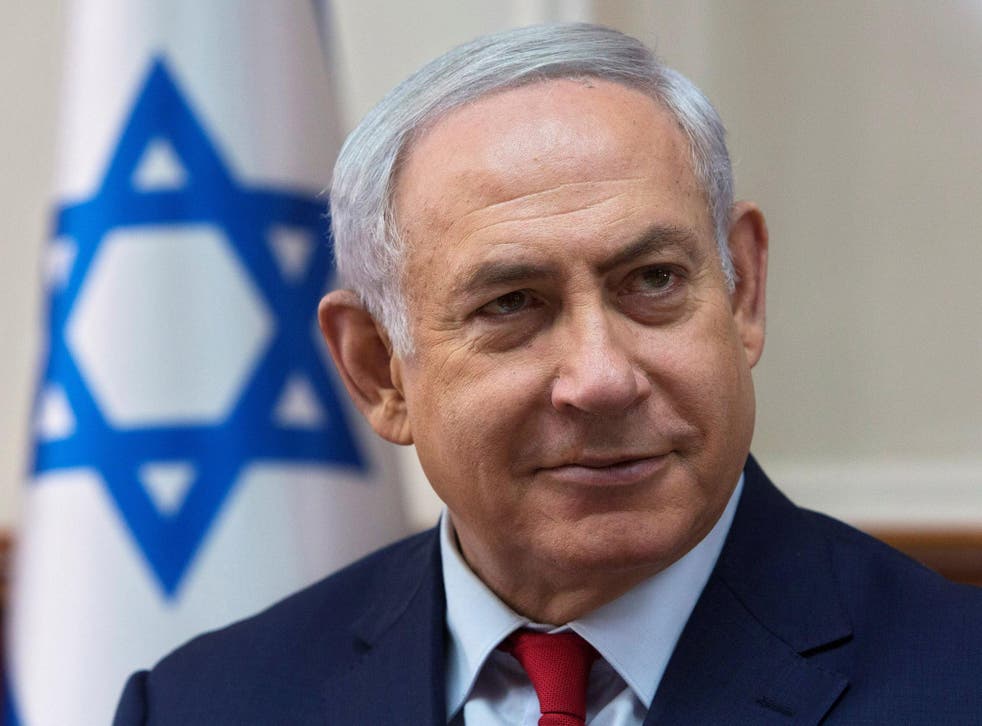 Israeli Prime Minister Benjamin Netanyahu has hailed US President Donald Trump's decision to recognise Jerusalem as Israel's capital as a "historic landmark" - and said that any peace deal with the Palestinians must include the same recognition.
In a speech in Washington, Mr Trump said his announcement - which also included starting the process of moving the US Embassy from Tel Aviv to Jerusalem - marked the beginning of a new approach to the Israeli-Palestinian conflict.
Mr Netanyahu, in a pre-recorded video message, urged other countries to follow the US lead by also moving their embassies to the city.
His response came as Influential exiled Palestinian politician Mohammed Dahlan said Palestinians should reject any future peace talks and halt security coordination with Israel.
Mr Dahlan was speaking via his Twitter account shortly before Mr Trump's speech.
"I call for withdrawal from the absurd and endless negotiations with Israel after the principle of inviolability of the status of Jerusalem has been breached," said Mr Dahlan, an elected member of Palestinian President Mahmoud Abbas's Fatah party central committee.
"I call for ending all forms of coordination, especially security coordination, with Israel and USA," he added from the United Arab Emirates, where he had lived since a quarrel with Abbas drove him out of the Palestinian territories in 2011.
World news in pictures

Show all 50
Israel considers Jerusalem its eternal and indivisible capital and wants all embassies based there. Palestinians want the capital of an independent Palestinian state to be in the city's eastern half, which Israel captured in the 1967 Middle East war and annexed in a move never recognized internationally.
Under 1990s interim peace deals between Israel and the Palestinians, the future of Jerusalem is one of the key issues to be settled in final peace negotiations between the sides.
The last round of negotiations collapsed in 2014 over issues such as Israel's expansion of settlements in occupied territory where Palestinians seek statehood, and efforts to restart them have failed.
Reuters
Join our new commenting forum
Join thought-provoking conversations, follow other Independent readers and see their replies