Key suspect makes last-minute insanity plea over burning to death of Palestinian teenager that started Gaza War
Yosef Haim Ben David made a last-minute insanity disorder plea, delaying the verdict against him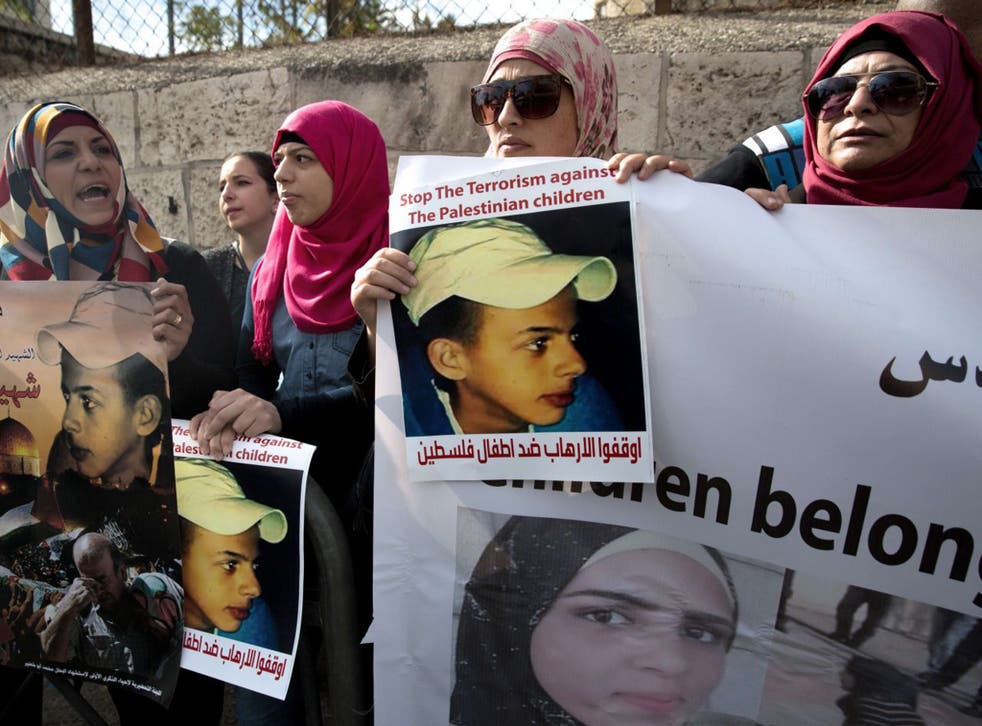 A Jerusalem court has convicted two Israeli youths over the killing of 16-year-old Palestinian Mohammed Abu Khdeir, who was burned to death in east Jerusalem.
The court delayed the verdict against a third suspect in the case, 31-year-old Yosef Haim Ben David, following a last-minute insanity disorder plea.
The court found the two Israeli minors guilty of killing Abu Khdeir. Their names were not released under Israeli law. The sentencing of the two is expected in mid-January.
Abu Khdeir was burned to death by Israeli extremists in apparent revenge for the killings of three Israeli teens in the West Bank. Their deaths set off a chain of events that led to the 50-day Gaza war.
In his ruling, Judge Jacob Zaban determined that Ben David and the two minors snatched Abu Khdeir off an east Jerusalem sidewalk in July 2014 and burned him alive in a forest west of the city.
The judge found that Ben David drove the car while the two youths beat Abu Khdeir unconscious in the back seat. Once they reached the forest, one accomplice helped Ben David douse Abu Khdeir with petrol. Then Ben David lit the match, according to Mr Zaban.
The three suspects were arrested shortly after the July 2, 2014 abduction and confessed to the killing to investigators with Israel's Shin Bet, the security agency said.
According to the agency, the three said that Abu Khdeir's slaying was in revenge for the abduction and killing of three Israeli teens - Eyal Yifrah, Gilad Shaar and Naftali Fraenkel - by Hamas operatives in the West Bank.
The deaths of the three Israelis triggered an Israeli crackdown on Hamas in the West Bank. Hamas responded with rocket fire on Israel from the Gaza Strip, which it controls. The confrontation evolved into the 50-day war in which more than 2,200 Palestinians, the majority of them civilians, were killed, according to UN figures. On the Israeli side, 73 people were killed, most of them soldiers.
Late last week, Ben David's attorney Asher Ohayon submitted the insanity plea. Zaban said the late timing was "against regular and appropriate protocol," but said the court would examine it and issue a verdict later in December.
PA
Join our new commenting forum
Join thought-provoking conversations, follow other Independent readers and see their replies