King Abdullah dead: President Obama to join David Cameron and world leaders paying respect in Saudi Arabia
Arrival comes amid anger over decision to fly flags at half-mast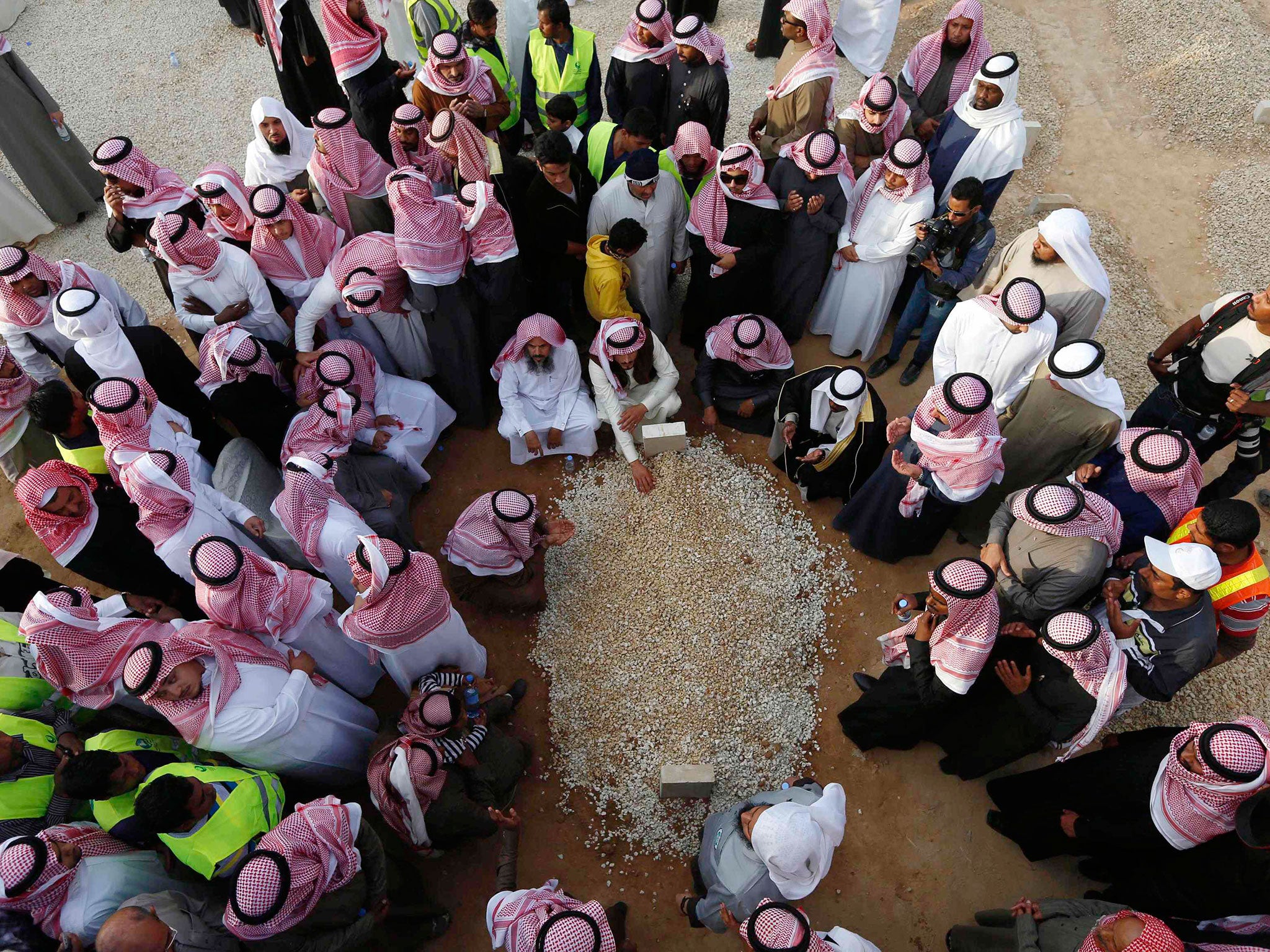 The White House has confirmed President Barack Obama will join leaders from across the globe who are due to arrive in Saudi Arabia today to pay their respects following the death of King Abdullah.
The British Prime Minister David Cameron, the Prince of Wales, French President Francois Hollande, US Vice-President Joe Biden and Iranian Foreign Minister Mohammad Javad Zarif are among dignitaries who will be in Riyadh to mark the death of King Abdullah, who died aged 90 following a lung infection.
President Obama is scheduled to arrive in New Delhi on Sunday where he will meet with Prime Minister Narendra Modi and attend the Republic Day parade. He will cut short his trip, missing a planned tour of the Taj Mahal, to travel to Saudi Arabia, the White House said.
He was buried in an unmarked grave after Friday prayers. He has been succeeded by his 79-year-old half-brother, Salman.
In London, flags were been lowered at major public buildings – a decision that has drawn sharp criticism from some prominent politicians over abuses of free speech, and poor human right's record.
Former Conservative MP Louise Mensch posted a blistering tirade on Twitter criticising world leaders for paying respects to King Abdullah.
MP Douglas Carswell said officials had seriously blundered and showed "immoral" values far from those of the British public.
Ruth Davidson, the Conservative leader in Scotland, where flags were not routinely lowered yesterday, condemned the move as "a steaming pile of nonsense".
When Abdullah ascended the Saudi throne in 2005, he had already been the country's de facto ruler for a decade after his predecessor because his half-brother, King Fahd, was incapacitated by a stroke.
In the terms of the ultra-conservative Islamic kingdom, he was seen as a reformer, very moderately reducing of the severe restrictions on women - allowing them seats on the country's top advisory council and to attend mixed sex classes at the university he founded.
However there was a limit to how far he was willing - or able - to go, and Saudi Arabia remains the only country in the world where women are not allowed to drive.
King Abdullah dead: Reaction from around the world
Show all 8
More recently, the sentencing of Saudi blogger Raif Badawi to 1,000 lashes, to be administered in sets of 50 every week, and a ten-year prison sentence has drawn international outcry and condemnation.
Western governments - including Britain - have in turn been accused of turning a blind eye to such excesses in return for lucrative arms sales and the continuing flow of Saudi oil.
In a statement to Salman, the Queen said she was "saddened" to learn of Kind Abdullah's passing.
She said: "Your distinguished brother Abdullah had devoted his life to the service of the kingdom and the service of Islam.
"He will be long remembered by all who work for peace and understanding between nations and between faiths.
"I offer Your Majesty my sincere condolences and I offer my sympathy to the Saudi people."
Additional reporting by agencies
Join our commenting forum
Join thought-provoking conversations, follow other Independent readers and see their replies