Kurdistan: Iraqi court orders arrest of organisers of Kurdish independence vote
Almost 93 per cent of Iraqi Kurds who took part in the referendum voted for independence
Samuel Osborne
Wednesday 11 October 2017 13:14 Comments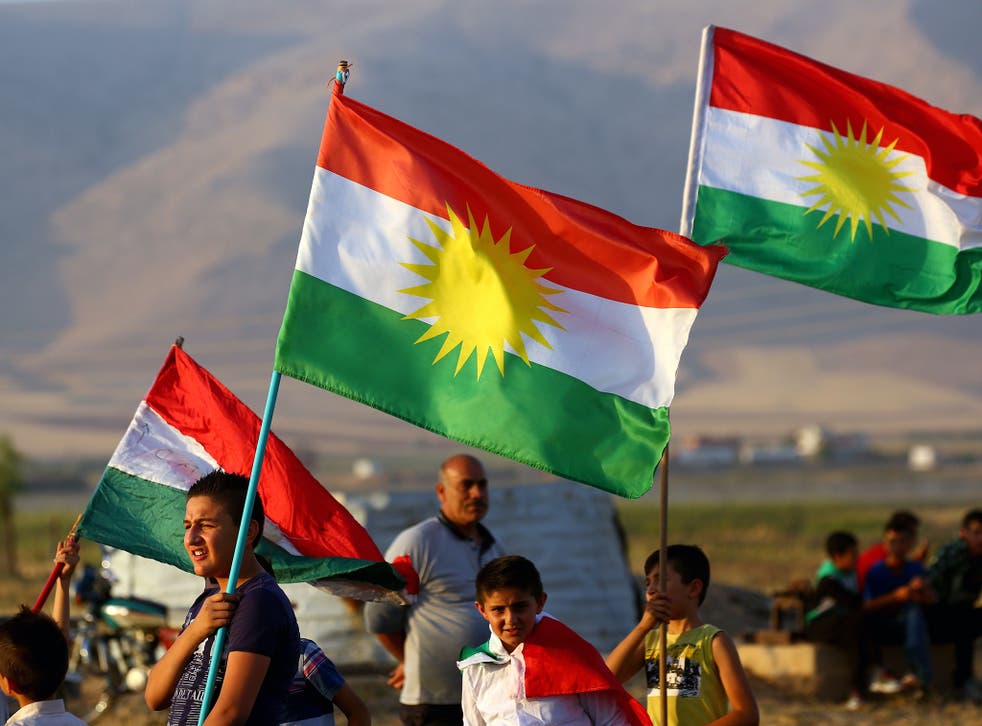 An Iraqi court has ordered the arrest of members of the Kurdistan Regional Government who organised a referendum on the region's independence last month, according to reports.
The Rusafa investigation court, located in Baghdad, issued an arrest warrant for the head and members of the commission which supervised the Kurdish independence referendum, Rudaw reported.
Judge Abdulstar Bayraqdar, a spokesman for the high judicial council, said: "The verdict was issued after the National Security Council filed a lawsuit arguing that the referendum was contrary to the decision of the high federal court."
The Iraqi government denounced the referendum as "unconstitutional," and Prime Minister Haider al-Abadi demanded Kurdish authorities "cancel" the referendum and its results.
The United Nations has offered to help "solve the problem" between the Iraqi government and the Kurdistan Regional Government.
Almost 93 per cent of Iraqi Kurds who took part in the referendum voted for independence and a formal split from Baghdad in order to form an autonomous Kurdish region.
The Trump administration said it does not recognise the referendum and warned "the vote and the results lack legitimacy."
A statement from US Secretary of State Rex Tillerson said the US would "continue to support a united, federal, democratic and prosperous Iraq."
Register for free to continue reading
Registration is a free and easy way to support our truly independent journalism
By registering, you will also enjoy limited access to Premium articles, exclusive newsletters, commenting, and virtual events with our leading journalists
Already have an account? sign in
Join our new commenting forum
Join thought-provoking conversations, follow other Independent readers and see their replies