Leading novelist David Grossman challenges Israel over failure to oppose unilateral strike on Iran
He also described Prime Minister Benjamin Netanyahu as having a "megalomaniacal" vision
Donald Macintyre
Saturday 04 August 2012 00:04 Comments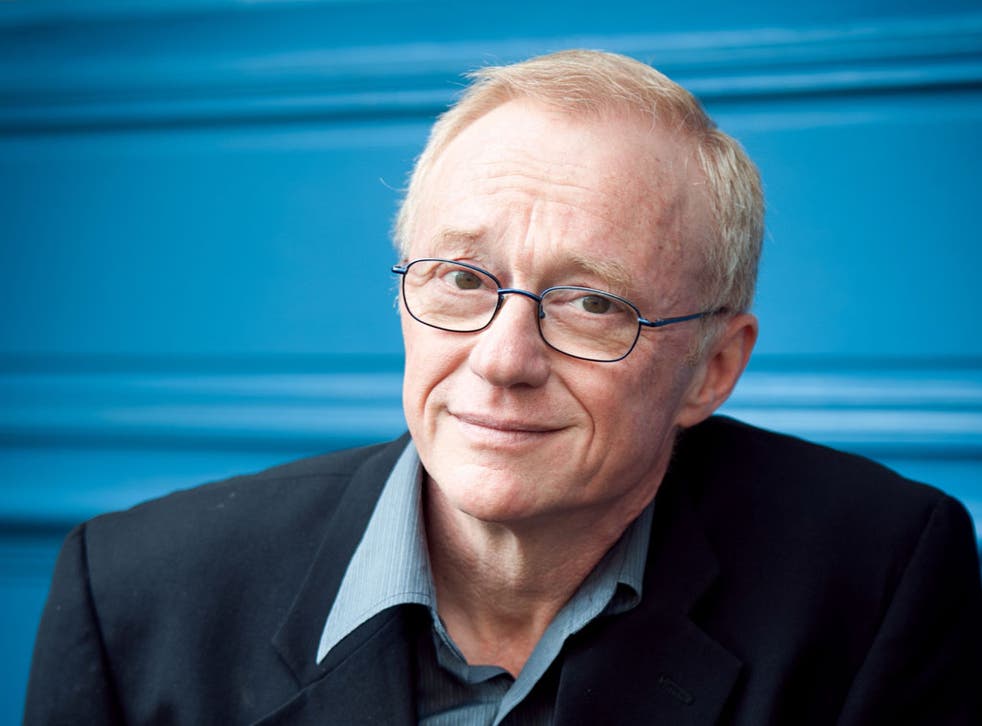 Israel's politicians and the public were today challenged by one of the country's most celebrated writers over their failure to oppose a unilateral strike on Iran and the "megalomaniacal" vision of Prime Minister Benjamin Netanyahu.
In one of the most impassioned warnings yet against such a strike, leading Israeli novelist David Grossman lamented the lack of anti-war demonstrations and the "fatalistic resignation" shown by the Israeli public in the face of "what seems to grow more threatening every day."
Mr Grossman acknowledged in the liberal daily Haaretz that a nuclear-armed Iran was a "real danger". But he said an attack on Iran's nuclear facilities "could turn out to be the biggest mistake ever by an Israeli government."
The author, whose tank commander son Uri was killed during the 2006 Lebanon war, said there were serving ministers and defence officials "who in private express opposition to an attack; who believe that an Israeli attack will only defer Iran's nuclearisation for a very short time. They fear the profound consequences an attack would have for Israel's….very survival. Why aren't they standing up right now, when it is still possible, and saying: 'We will not be a party to this?' Is loyalty to the system more important than loyalty to the things they have devoted their lives to - Israel's security and future?"
He added: "And what about us, the Israeli people…….who clam up in fatalistic resignation with eyes wide shut? How will we face ourselves and our children when we are asked why we kept silent? Why we didn't take to the streets in masses to demonstrate against the possibility of another war launched by us? Why we didn't set up a single symbolic protest tent in front of the Prime Minister's Residence to warn against the potential disaster heading our way?"
On Wednesday, the US Defence Secretary, Leon Panetta, discussed with Mr Netanyahu continuing US concerns over the possibility that Israel could launch a strike as early as the run-up to US elections in November. Earlier, the Israeli Prime Minister had made it clear that he and his ministerial colleagues—and not the military—would decide whether to launch such a strike.
Mr Netanyahu emphasised that he had not yet made a decision. But his remarks were widely interpreted as meaning he would not be deterred by the widely reported opposition of the security establishment –including the military chief of staff Benny Ganz — amid intelligence assessments that an Israeli strike would delay Iran's nuclear programme for no more than two years.
Britain's ambassador to Israel Matthew Gould has warned in an interview with Israel' s Channel Ten TV that Israel should be concerned about the "erosion" of its popular international support. He added that this was not a matter of "hasbara" –or public relations—and that its real problem was with the "centre ground." Mr Gould, who is Jewish, added: "The British public may not be expert but they are not stupid and they see a stream of announcement about new building in settlements, they read stories about what's going on in the West Bank, they read about restrictions in Gaza. The substance of what's going wrong is really what's driving this."
Register for free to continue reading
Registration is a free and easy way to support our truly independent journalism
By registering, you will also enjoy limited access to Premium articles, exclusive newsletters, commenting, and virtual events with our leading journalists
Already have an account? sign in
Join our new commenting forum
Join thought-provoking conversations, follow other Independent readers and see their replies