Masked suspected Islamic militants abduct 13 Coptic Christians from Libya
Kidnappings come after seven Christians were taken from Sirte last week
Rose Troup Buchanan
Saturday 03 January 2015 19:09 Comments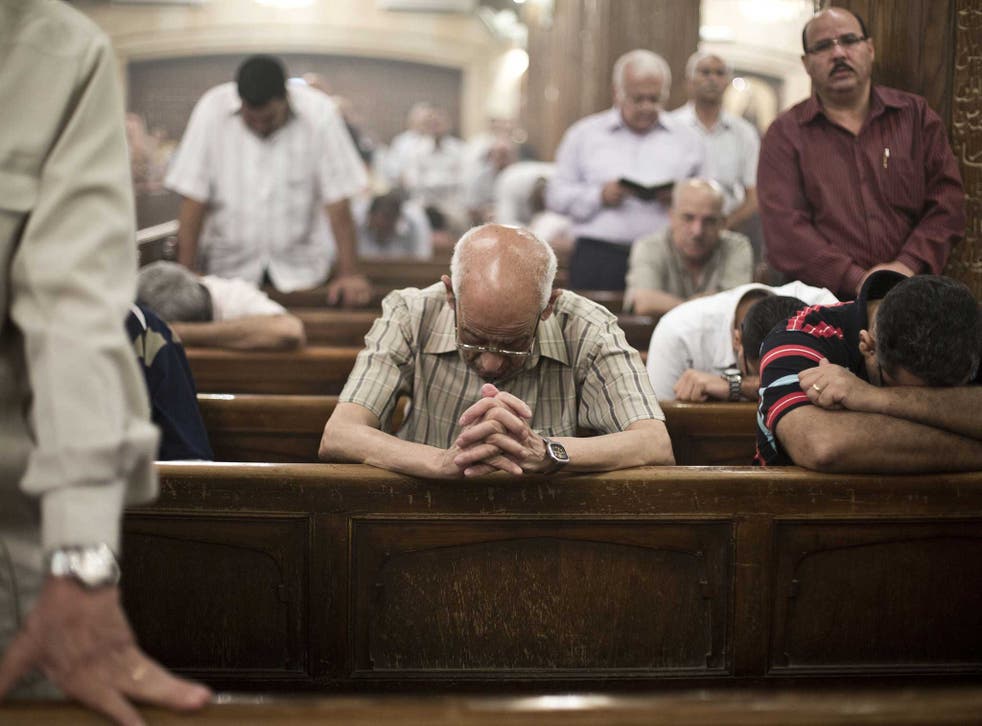 Suspected Islamic militants have abducted 13 Coptic Christian Egyptians in Libya, just days after seven men were also kidnapped.
Masked men burst into a residential compound at 2.30am (local time) on Saturday morning in the coastal city of Sirte, roughly halfway between Libya's capitol of Tripoli and Benghazi, kidnapping the Christian men staying there.
"They were 15 armed and masked men who came in four vehicles. They had a list of full names of Christians in the building. While checking IDs, Muslims were left aside while Christians were grabbed," Hanna Aziz said.
Mr Aziz, who has three relatives among the hostages, who are all reportedly men, says he survived after refusing to open his door.
"I heard my friends screaming but they were quickly shushed at gunpoint. After that, we heard nothing," he said.
"I am still in my room waiting for them to take me. I want to die with them".
Last week seven Coptic Christians were abducted at a false checkpoint in Sirte after they attempted to leave the city.
In early December reports claimed a Coptic doctor and his wife were murdered in their home. The couple's daughter was abducted, with local reports claiming her body was later discovered.
"We are witnessing a pattern of persecution against Christians in Egypt; I fear for the lives of the hostages," said Magdi Malak, a Cairo-based activist involved in the case.
Since the fall of dictator Colonel Muammar Gaddafi in 2011, Libya has witnessed a steep descent into chaos.
Egyptians have become prime targets for militants after the Egyptian government supported Libyan's armed forces against the uprising.
Egypt pulled its ambassabor from Tripoli last year after he was abducted and the Egyptian Foreign Ministry claimed in statement it was unable to send a diplomatic mission to the country as "many of the regions are out of state control."
Additional reporting by Associated Press
Register for free to continue reading
Registration is a free and easy way to support our truly independent journalism
By registering, you will also enjoy limited access to Premium articles, exclusive newsletters, commenting, and virtual events with our leading journalists
Already have an account? sign in
Join our new commenting forum
Join thought-provoking conversations, follow other Independent readers and see their replies