Ministry of Defence finds 'staggering violations of humanitarian law' by Saudi coalition forces in Yemen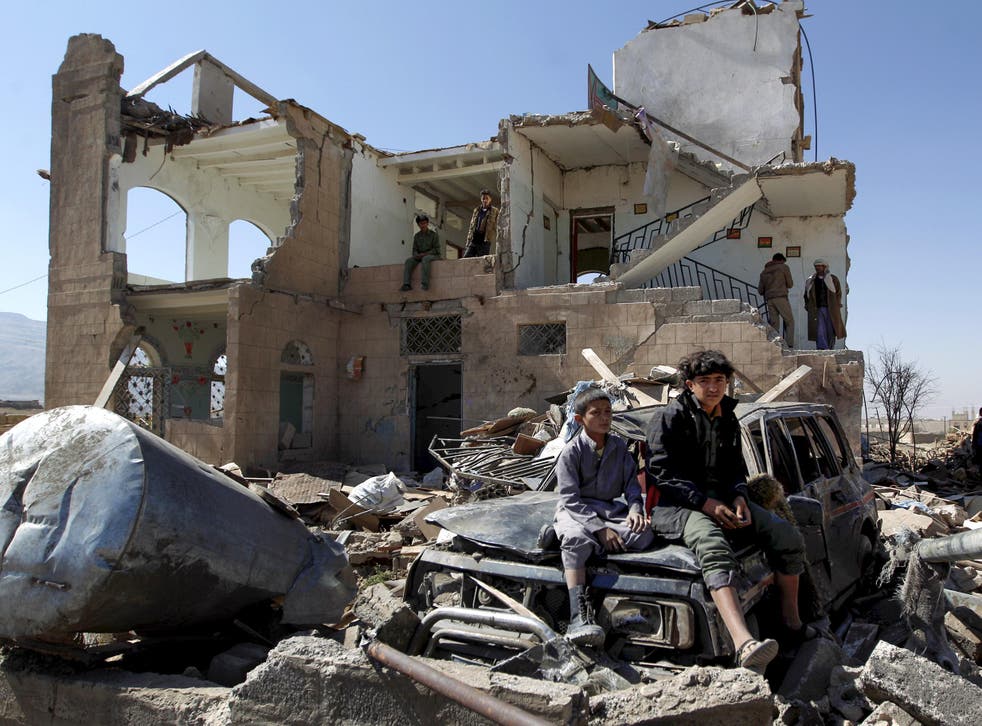 The Ministry of Defence has said it has noted 252 alleged violations of international humanitarian law carried out by the Saudi-led coalition in Yemen's civil war.
The Government declined to say whether UK-made weapons had been used in any of the tracked incidents, the logging of which which came to light as the result of a Freedom of Information Act request from the BBC.
More than 10,000 people have died since the conflict in Yemen descended into full-scale civil war almost two years ago, the UN says. The fighting has also exacerbated hunger and disease in the Middle East's poorest country.
A coalition of Arab countries has intervened on behalf of Yemen's exiled government since March 2015 against the Iran-allied Houthi movement in what Riyadh says is aimed at curbing creeping Iranian influence in the region.
The campaign has been widely criticised for hitting civilian infrastructure, including the bombing of a Sana'a funeral that killed 140 people in October last year.
Several Western governments – including the UK – have been rebuked for selling arms to Saudi Arabia, which rights groups say are destined for use in the conflict.
Former Business Secretary Vince Cable told the BBC that he was "staggered" by the number of potential breaches of humanitarian law in Yemen.
Saudi Arabia announced it was creating an investigations panel into alleged violations last year, but many rights groups continue to call for an independent or UN-mandated review.
Why Yemen's future threatens to destroy its past

Show all 4
The UK has signed off £3.3bn in arms exports to Saudi Arabia since the start of its offensive.
The Campaign Against Arms Trade (CAAT) is taking the UK Government to the High Court in a challenge over the legality of the arms sales next month.
UK law says that weapons cannot be sold abroad "if there is a clear risk that the items might be used in the commission of a serious violation of international law".
The Ministry of Defence says that all weapons exports are kept under continual review.
Register for free to continue reading
Registration is a free and easy way to support our truly independent journalism
By registering, you will also enjoy limited access to Premium articles, exclusive newsletters, commenting, and virtual events with our leading journalists
Already have an account? sign in
Register for free to continue reading
Registration is a free and easy way to support our truly independent journalism
By registering, you will also enjoy limited access to Premium articles, exclusive newsletters, commenting, and virtual events with our leading journalists
Already have an account? sign in
Join our new commenting forum
Join thought-provoking conversations, follow other Independent readers and see their replies