Mohammed Abu Khdeir murder: Two Israeli teenagers jailed for burning Palestinian boy alive in 'revenge killing'
The two teenagers and a third man, who is pleading insanity, kidnapped Abu Khdeir outside a mosque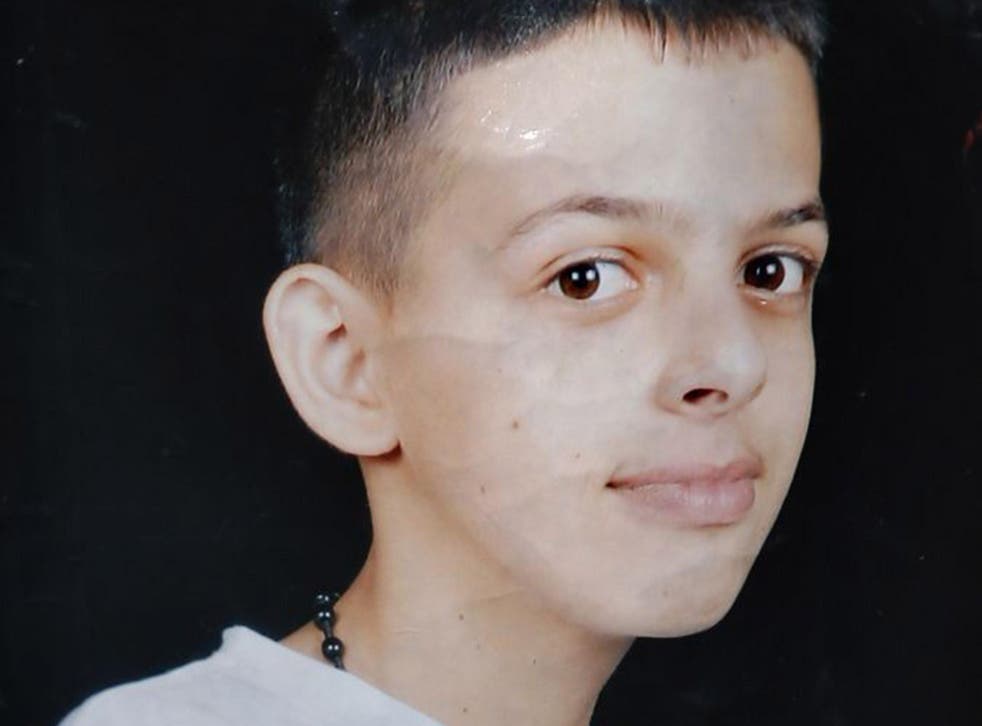 Two teenagers have been jailed for kidnapping a Palestinian boy and burning him to death in Jerusalem.
The murder of 16-year-old Mohammed Abu Khdeir sparked says of riots in East Jerusalem and the West Bank in July 2014 as tensions reached boiling point and Israel prepared to start a new bombing campaign in Gaza.
Two of his killers were sentenced today in Jerusalem District Court but cannot be named because of reporting restrictions.
A 17-year-old boy was jailed for life and a 16-year-old received a 21-year sentence, which Abu Khdeir's family are reportedly planning to appeal.
The third convicted murderer, accused mastermind Yosef Haim Ben David, was not sentenced as a plea of insanity continues to be considered.
Judges, who heard the case behind closed doors because the convicts were juveniles, dismissed claims by the two teenage boys that they did not kill Abu Khdeir and that Ben David committed the murder alone.
Uri Korb, the state prosecutor, told reporters that the punishment reflected the "barbaric" act that marked a "moral nadir."
But Hussein Abu Khdeir, the victim's father, told Israel Radio he would appeal the shorter sentence to the Supreme Court.
Video: CCTV footage of suspects
Abu Khdeir was waiting for friends outside a mosque during morning prayers in Shuafat, East Jerusalem, when he was abducted on 2 July 2014.
Surveillance footage showed him being dragged into a car that drove into Jerusalem Forest, where his burned body was discovered just an hour later.
An autopsy showed he had soot in his lungs, indicating he had been burned alive after being beaten and forced to swallow petrol by his attackers.
The defendants confessed to carrying out the murder as a brutal act of revenge for the killing of three Jewish teenagers in the West Bank, who had been buried the previous day.
In pictures: Israeli/Palestinian clashes

Show all 10
Ben David called out the names of murdered Israelis, including Eyal Yifrah and Naftali Fraenkel as the boys beat Abu Khdeir and hit him in the head with a metal bar, the court heard.
The Israeli Defence Ministry recognized Abu Khdeir as a victim of "hostile action", granting his family the same compensation rights as the victims of Palestinian attacks.
His mother, Suha, had called on authorities to "treat them the way they treat us", adding: "They need to demolish their homes and round them up, the way they do it to our children."
Prime Minister Benjamin Netanyahu contacted the family to pledge that the culprits would be prosecuted, calling the murder "despicable".
Additional reporting by AP