Nigeria suicide bombings: 18 confirmed dead after attacks by men 'dressed as women and with explosives disguised as babies'
Boko Haram are being blamed for the attack and also for another by a teenage boy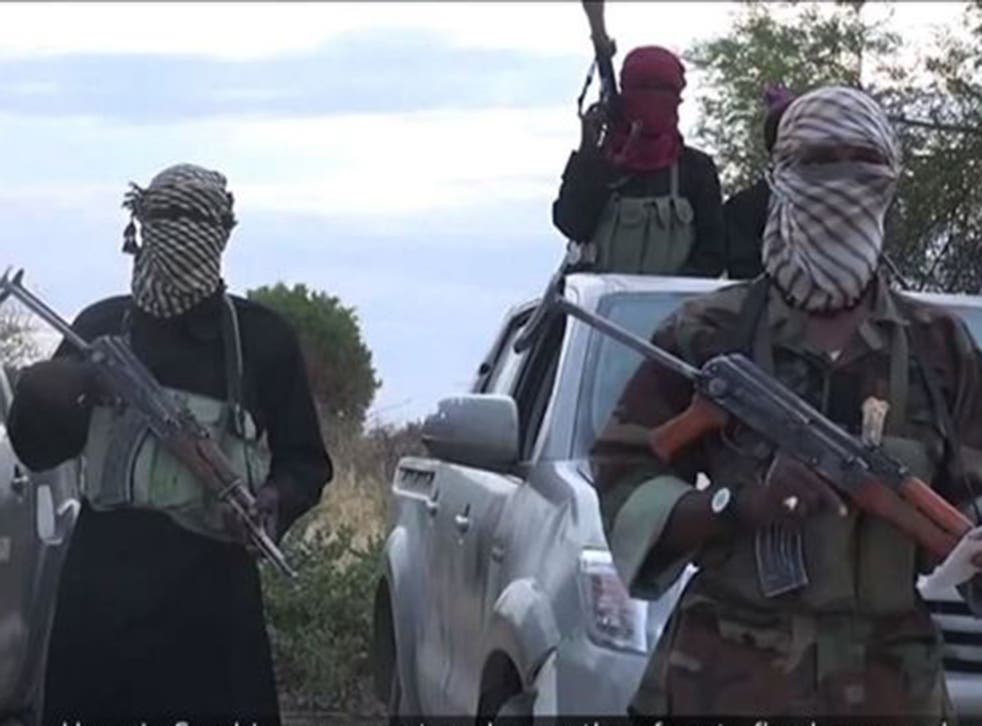 Eighteen people were killed in Nigeria after suicide bombers evaded the authorities by dressing as women and wearing explosives disguised as babies.
And in a new attack on Friday, a teenage boy detonated himself in a northeastern market town, killing 10 people and injuring 25 others.
The target of the disguised bombers was the same northeastern town of Chibok from which Boko Haram abducted scores of schoolgirls in April 2014.
Pogu Bitrus, a community leader, said multiple explosions in the town on Wednesday had killed about 18 people - 17 civilians and one soldier.
Colonel Mustapha Ank of the Nigerian army confirmed a hospital worker's discovery that two of the men were wearing hijabs and had disguised the bombs on their backs to look like babies.
Meanwhile, the attack by a teenage boy which killed at least 10 people was a "huge" blast which took place in Gombi town, according to local Red Cross official Maikano Abdullahi.
"I heard a huge explosion coming from the grain section, which is at the edge of the market," said Mustapha Jalo, according to MailOnline.
"Many of us rushed to the scene and we found carnage. People were scattered everywhere.
"I can say over 10 people died in the explosion. I can't give precise number of the injured but there are many."
The rise of Boko Haram

Show all 20
Both sets of attacks are blamed on Boko Haram Islamic extremists, who have reportedly turned to suicide bombings on soft targets since troops last year forced them out of towns and villages.
Boko Haram, as the group has been dubbed by other Africans and which means "Western education is forbidden", stepped up attacks outside Nigeria over the past year, including in Cameroon, Chad and Niger.
The group has been fighting to overthrow the government since 2009, which it regards as run by non-believers, and create an Islamic state.
The US designated it a terrorist group in 2013 and its current leader, Abubakar Shekau, pledged the allegiance of the group's estimated 9,000 fighters to Isis in March last year.
The six-year insurgency has killed some 20,000 people and driven 2.5 million from their homes.
Register for free to continue reading
Registration is a free and easy way to support our truly independent journalism
By registering, you will also enjoy limited access to Premium articles, exclusive newsletters, commenting, and virtual events with our leading journalists
Already have an account? sign in
Register for free to continue reading
Registration is a free and easy way to support our truly independent journalism
By registering, you will also enjoy limited access to Premium articles, exclusive newsletters, commenting, and virtual events with our leading journalists
Already have an account? sign in
Join our new commenting forum
Join thought-provoking conversations, follow other Independent readers and see their replies