Death of Omar the Chechen could undermine Isis ability to hold key territory
The red-bearded terrorist had a reputation as a close military adviser to Isis leader Abu Bakr al-Baghdadi
Phil Stewart
,
Warren Strobel
Wednesday 09 March 2016 09:11 Comments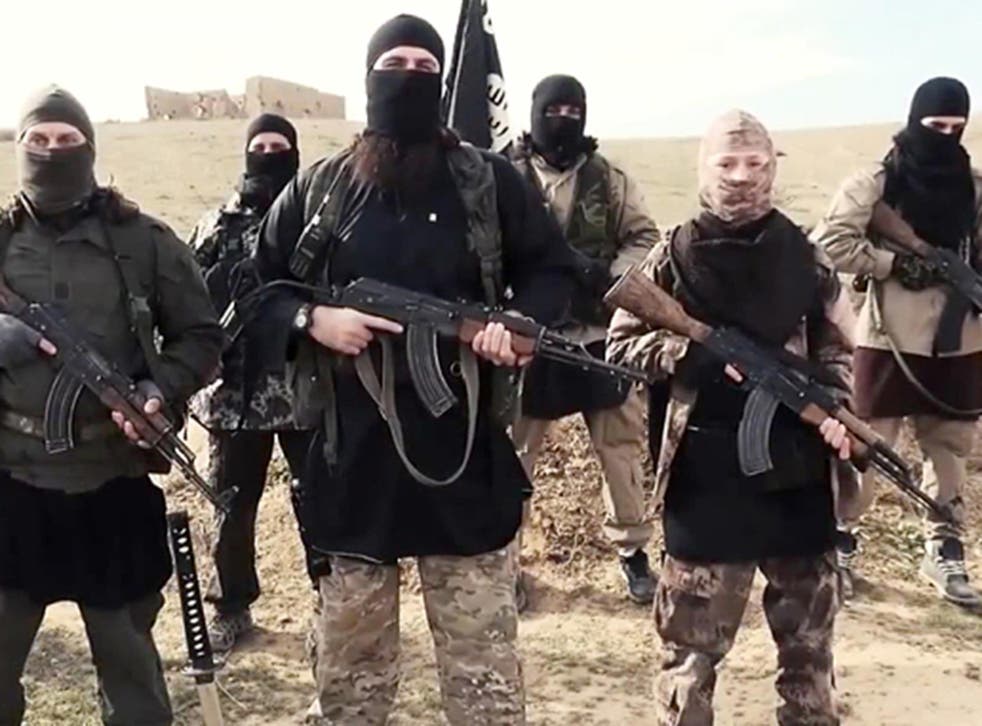 The reported death of the Isis "minister of war" Omar the Chechen would represent a significant scalp for the US and could undermine the terror's group's ability to coordinate attacks and defend its strongholds.
Abu Omar al-Shishani, also known as Omar the Chechen, ranked among America's most-wanted militants under a US programme that offered up to $5 million for information to help remove him from the battlefield.
Born in 1986 in Georgia, which was then still part of the Soviet Union, the red-bearded Shishani had a reputation as a close military adviser to Isis leader Abu Bakr al-Baghdadi, who was said by followers to have relied heavily on Shishani.
The strike itself involved multiple waves of manned and unmanned aircraft, targeting Shishani near the town of al-Shadadi in Syria, a US official said.
The Pentagon believes Shishani was sent there to bolster troops after they suffered a series of setbacks at the hands of US-backed forces from the Syrian Arab Coalition, which captured al-Shadadi from the militants last month.
Pentagon spokesman Peter Cook said the US military was still assessing the results of the strike, but acknowledged its potential significance.
Shishani "was a Syrian-based Georgian national who held numerous top military positions within ISIL, including minister of war," Cook said, using an acronym for the group.
Cook said Shishani's death would undermine the group's ability to coordinate attacks and defend its strongholds. It would also hurt Islamic State's ability to recruit foreign fighters, especially those from Chechnya and the Caucus regions, he said.
Several US officials, speaking on condition of anonymity, expressed optimism that the strike was successful, although none were prepared to declare Shishani dead with certainty.
The first official said initial assessments indicated Shishani was likely killed along with an additional 12 Islamic State fighters.
An official in the Syrian Kurdish YPG militia, which has been fighting Islamic State in the al-Shadadi area, said it had received information that Shishani was killed but had no details and had been unable to confirm the death. The official declined to be identified because of the sensitivity of the matter.
Omar once fought for Georgia
Born with the name Tarkhan Tayumurazovich Batirashvili, Shishani once fought in military operations as a rebel in Chechnya before joining Georgia's military in 2006 and even fighting against Russian troops before being discharged two years later for medical reasons, the first U.S. official said.
He was arrested in 2010 for weapons possession and spent more than a year in jail, before leaving Georgia in 2012 for Istanbul and then later to Syria, the official said.
He decided to join Isis the following year and pledged his allegiance to Baghdadi. The State Department said Shishani was identified as Isis's military commander in a video distributed by the group in 2014.
The strike would be one of the most successful operations to take out Islamic State's leadership in Iraq and Syria since May, when U.S. special operations forces killed the man who directed the group's oil, gas and financial operations.
In November, a US air strike killed Islamic State's senior leader in Libya, known as Abu Nabil. (Additional reporting by Jonathan Landay in Washington and Tom Perry in Beirut; Editing by Bill Trott and Leslie Adler)
Reuters
Register for free to continue reading
Registration is a free and easy way to support our truly independent journalism
By registering, you will also enjoy limited access to Premium articles, exclusive newsletters, commenting, and virtual events with our leading journalists
Already have an account? sign in
Join our new commenting forum
Join thought-provoking conversations, follow other Independent readers and see their replies