Omran Daqneesh: Father of Aleppo boy speaks about harrowing strike on family house
 'It is very painful to watch your children falling in front of your eyes,' Omran's father says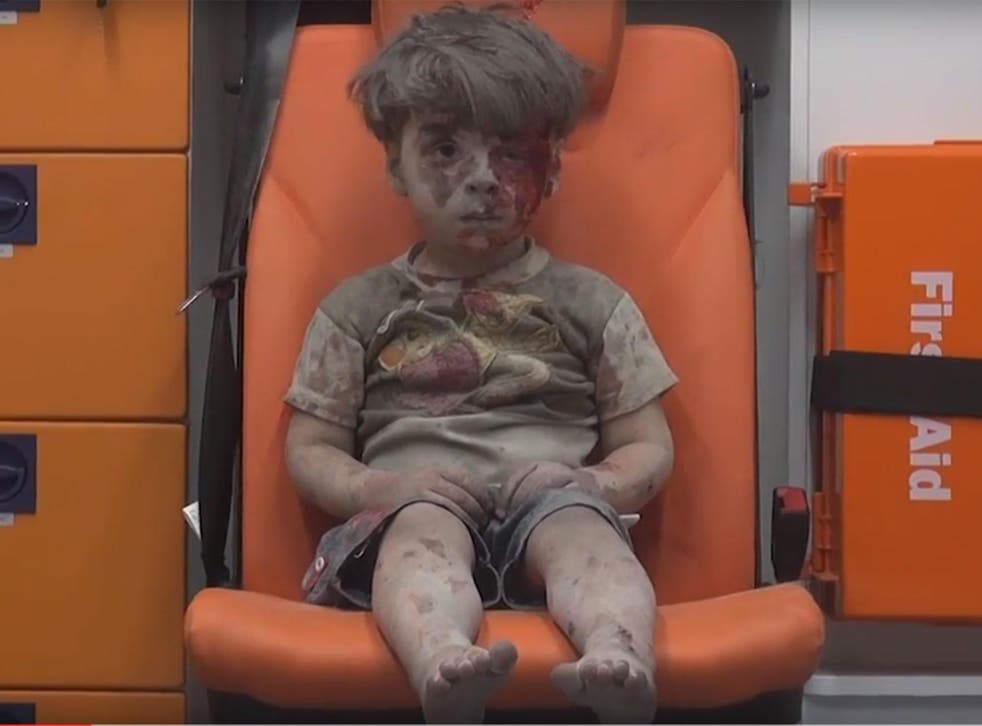 The father of an Aleppo boy, whose image has become an emblem of the brutal civil war in Syria, has spoken of the horror of watching "your children falling in front of your eyes".
The image of the dazed and injured young boy, Omran Daqneesh, sitting in the back of an ambulance after an air strike sparked public outrage from people around the world.
Attempts at a ceasefire have failed in Aleppo and there has been a surge in fighting around the city, which is divided between rebel groups and government forces.
Despite the widespread publicity about his son, Omran's father wanted to be known by his nickname, Abu Ali, fearing retribution because his family had accidentally became a symbol of the brutality of the Syrian government regime.
Abu Ali said he was sitting next to Omran on his living room sofa before the missiles hit their home, with another son and two daughters also in the first floor flat. Abu Ali's other son was just outside with his friends.
Recalling the moment the blast ripped the sofa in two, he told The Telegraph: "It is very painful to watch your children falling in front of your eyes."
Abu Ali said he had to dig himself free from the rubble before he found Omran, the first of his children that he was able to find in the wreckage.
After he found Omran's brother, he handed the boys to rescuers who had arrived at the house – telling the children to look after each other – so he could continue to search for his remaining two children.
Omran and his family all survived, although they sustained injuries in the blast.
Eastern Aleppo has been targeted by air strikes for years after it opposition groups took control of the area at the start of the war.
Russia has denied responsibility for the air strikes, which took place on in the Qaterji district. Five children and three adults were killed in the attacks.
Monitors have accused Russian forces of killing thousands of civilians over the course of almost a year while supporting Syrian President Bashar Assad's regime.
Syrian children hold Pokemon Go pictures in the hope people will find them and save them

Show all 13
Suffering in besieged areas has been intensified by a shortage of basic supplies. Russia said on Thursday it supported a weekly two-day pause in fighting to allow vital aid to get through.
Turkey's Prime Minister Binali Yildrim said on Saturday his country would play a more active role in the conflict of Syria over the next six months.
Mr Yildrim added Mr Assad could play a role in the interim leadership of Syria as part of any peace deal, but could not be part of its longer term future.
Join our new commenting forum
Join thought-provoking conversations, follow other Independent readers and see their replies