Opposition's hopes fade as Russian warships sail to aid Assad regime
The 11 vessels will set sail to protect merchant ships that are delivering military hardware to Syria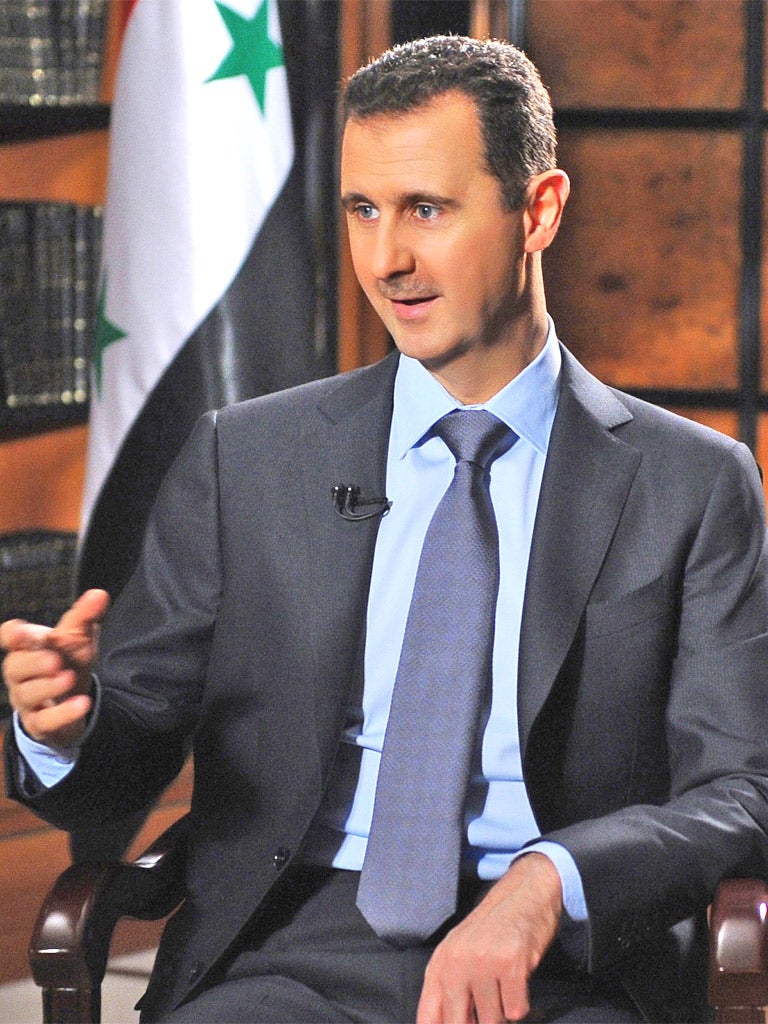 Hopes that Russia might distance itself from Bashar al-Assad's regime diminished yesterday as the head of the main Syrian opposition group left talks in Moscow angered and a flotilla of Russian warships was dispatched to the eastern Mediterranean.
In a powerful signal of military might the 11 warships, some of which will dock in the Syrian port of Tartus where Russia has a naval base, set sail to safeguard Russian merchant ships from "interference" as they continue to deliver air-defence systems and helicopters to Syria, said Vyacheslav Dzirkaln, the deputy head of Russia's military technical co-operation agency. But despite Russia's display of support, pressure continued to mount on the regime with news of another high-level defection, as the Syrian ambassador in Baghdad announced he no longer supports Mr Assad.
Russia's announcement earlier this week that it would halt the delivery of new weapons shipments to Syria until the situation there stabilises, including a contract for almost 40 Yak-130 fighter jets, had raised hopes that Moscow might begin taking a harder stance towards its Soviet-era ally.
However Mr Dzirkaln said yesterday: "One cannot possibly speak of us imposing an arms or military technology embargo on Syria." Speaking to the Russian news agency, RIA Novosti, he clarified that old orders, which consisted of "weapons and military technology of an exclusively defensive nature", would continue to be delivered.
Russia was riled last month when international pressure led a UK insurance firm to withdraw its coverage from a ship returning three attack helicopters to Syria after being serviced, thwarting their delivery.
Mr Dzirkaln said the warships would prevent any "blockade" adding, in what appeared to be a veiled threat: "I remind you, there are no limits".
Russia's recent efforts to engage with opposition groups had also led to some hope it may be wavering in its support for Damascus. However, speaking after a meeting with Russia's Foreign Minister Sergei Lavrov yesterday, the leader of the Syrian National Council, Abdelbaset Sieda, levelled fierce criticism towards Moscow, saying the talks had revealed that little had changed and Russia's position towards intervention was perpetuating the bloodshed in his home country.
"The Syrian people are suffering because of Russia, because of the position it has taken, because of its veto in the UN Security Council," he said.
Join our commenting forum
Join thought-provoking conversations, follow other Independent readers and see their replies