Mohamed Morsi: Ousted Egyptian president jailed for 20 years over death of protesters
The ousted president - Egypt's first freely elected leader - has been sentenced over the killing of protesters in 2012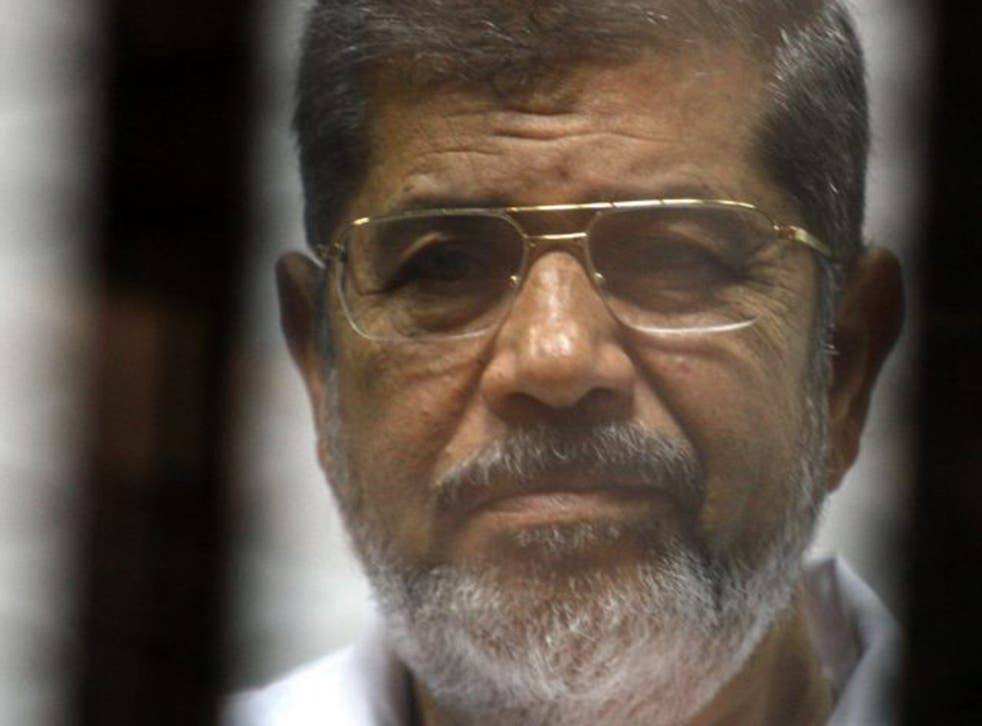 Mohamed Morsi, Egypt's first elected leader who was later ousted, has been sentenced to 20 years in prison over the killing of protesters in 2012.
The verdict was issued at the Cairo Criminal Court, where Morsi and other defendants in the case stood in a soundproof glass cage inside a makeshift courtroom at Egypt's national police academy.
At least 10 people were killed in 2012 when violence broke out outside the presidential palace, in which Morsi's supporters attacked opposition protesters.
In pictures: Muslim Brotherhood clash with police in January 2014

Show all 19
Twelve leaders from the Muslim brotherhood and Islamist supporters were also sentenced to 20 years in prison, including Mohamed el-Beltagy, who was a member of parliament for five years, and Essam el-Erian, one of the most senior Brotherhood figures.
Morsi and the rest of the defendants raised the four-finger sign symbolising the sit-in at the Rabaah al-Adawiya mosque, where hundreds were killed when security forces violently dispersed the sprawling sit-in by Morsi supporters in 2013.
Tuesday's verdict is the first to be delivered against the former president, who faces several other trials along with thousands of members of the Muslim Brotherhood.
The murder charges against the former president were dropped by Judge Ahmed Youssef, who said Morsi's sentence was instead linked to the "show of force" and unlawful detention associated with the case.
Morsi was overthrown in 2013 following demonstrations by millions of people calling on him to leave office. He was held at an undisclosed location for four months when he was first ousted before being moved to a high-security prison near the Mediterranean city of Alexandria.
Additional reporting by AP
Join our new commenting forum
Join thought-provoking conversations, follow other Independent readers and see their replies