Pakistan promises 'strong military response' if Saudi Arabia is threatened
Nawaz Sharif also wants to smooth relations between Iran and Saudi Arabia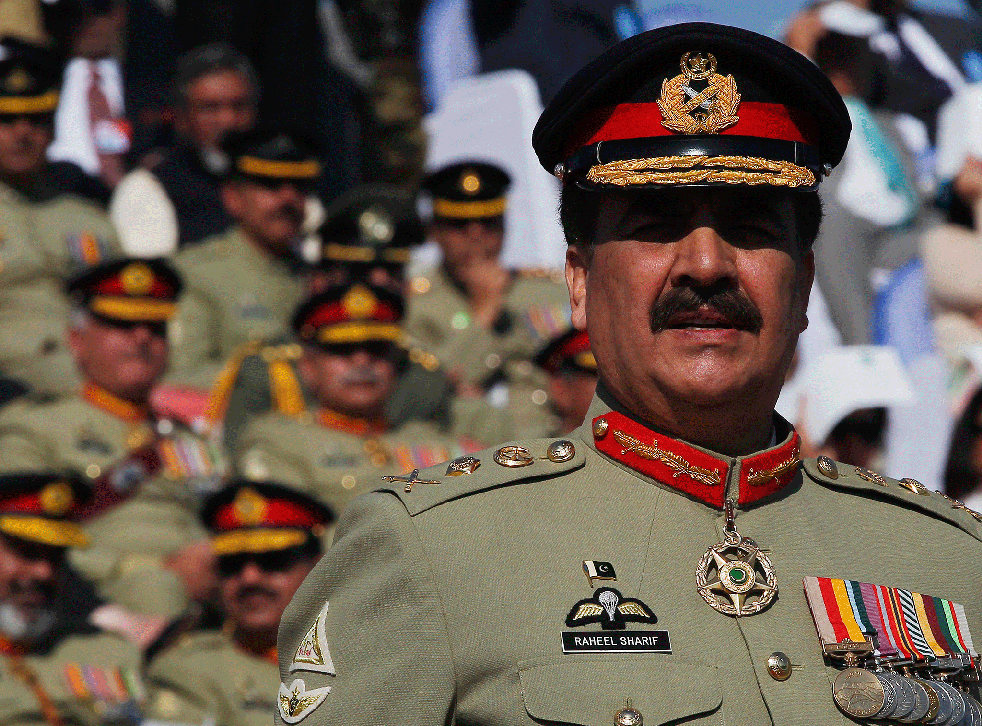 Pakistan has reassured Saudi Arabia of a "strong response" if its regional ally is militarily threatened.
Saudi defence minister Mohammad bin Salman visited Pakistan on Sunday, when the chief of Pakistan's army issued a statement backing the kingdom, the Asia Times reported.
General Raheel Sharif said "tany threat to Saudi Arabia's territorial integrity would evoke a strong response from Pakistan."
Saudi Arabia may be courting Pakistan's support following the severing of diplomatic ties with Iran, according to TIME.
Pakistan is the Muslim world's second most populous country and its sole nuclear power.
Yet it has both large Sunni and Shia Muslims populations, and is likely to want to avoid escalated tensions between Shia Iran and predominantly Sunni Saudi Arabia.
As such, Pakistani prime minister Nawaz Sharif took a more diplomatic tone than his army in addressing the Saudi-Iranian split.
"Pakistan has historically pursued the policy of promoting brotherhood among member states of the Organisation of Islamic Cooperation," he told the Saudi deputy crown prince, according to his office.
"Pakistan has also always expressed its readiness to offer its good offices to brotherly Muslim countries for resolution of their differences."
The Organisation of Islamic Cooperation (OIC) is the second largest inter-governmental organisation after the United Nations, with membership of 57 states over four continents.
It includes Iran, Syria, Yemen and Saudi Arabia - all currently at war with each other in proxy forms.
Tehran-Riyadh relations, already poor owing to theological differences and historical disagreement, broke down significantly when the Saudi government executed Shia cleric Sheikh Nimr al-Nimr at the start of January.
The sheikh had advocated peaceful protest against the oppression of Shia and Shi'ite minorities in Saudi Arabia. Most of the other prisoners executed were al-Qaeda terrorists convicted of shootings and bombings in the country.
Saudi Arabia, meanwhile, announced a 34-nation Islamic military alliance in mid-December to combat terrorism - an alliance which does not include Iran.
When asked whether combatting terrorism would involve ground troops, Saudi foreign minister Adel al-Jubeir said "nothing is off the table".
Join our new commenting forum
Join thought-provoking conversations, follow other Independent readers and see their replies