Palestinian boy,10, killed in Gaza by Israeli air strike
The boy's home was struck by fragments of an Israeli missile targeting a Hamas militant camp next door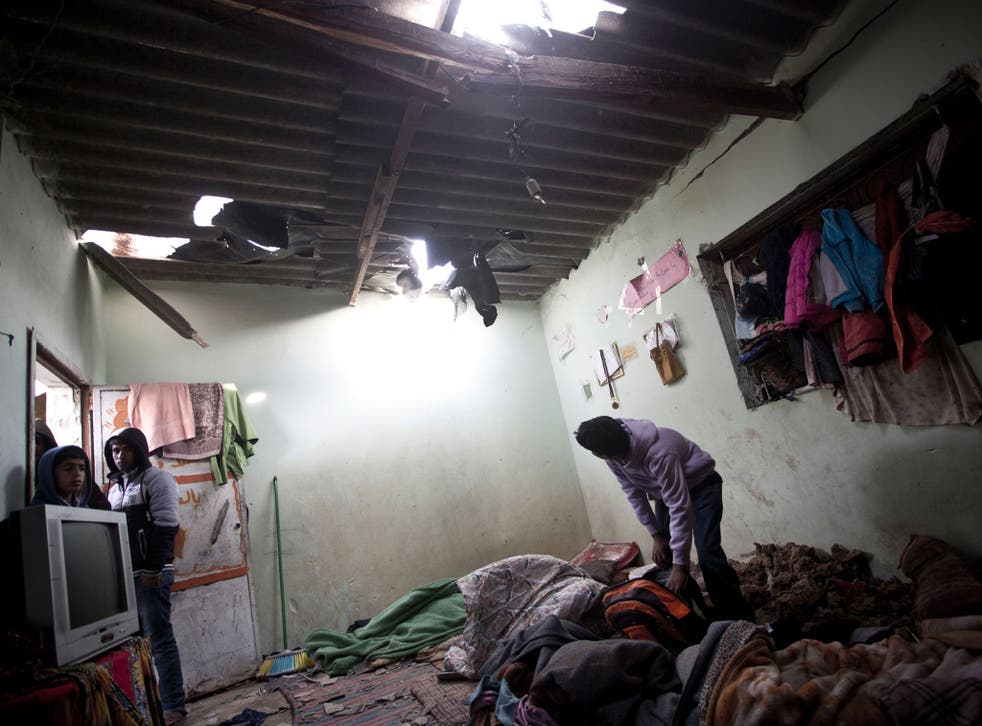 A 10-year-old Palestinian boy has been killed by fragments of an Israeli missile fired into Gaza.
The rocket was part of an Israeli Air Force strike on four militant training camps belonging to Palestinian group Hamas, Reuters reports.
The attack came hours after Hamas launched four rockets into open areas in southern Israel, a statement from the Israeli military said.
No casualties have been reported from the attack by Hamas.
The boy, identified as Yassin Abu Khoussa, died when his home in Beit Lahiya, in the northern Gaza strip, was struck by missile debris.
He lived next to a camp which trains the Hamas militant wing, known as the Al-Qassam Brigades.
His six-year-old sister, Israa, was also wounded and has been hospitalized, medical officials told Reuters.
"Following Gaza rocket attack against Israel, IDF targeted 4 Hamas sites", Israeli Defence Force (IDF) spokesman Lieutenant-Colonel Peter Lerner said on Twitter.
"Today's rocket attack is just one more example of extremist incessant efforts to threaten the security & safety of the people of Israel."
"We will continue to protect against those who threaten innocent lives and Israel's sovereignty."
Yassin's death is the first fatality from air strikes on Gaza since October.
Seven rockets have been fired from Gaza into Israel since January, Israel says.
The air strikes come the day after Israeli forces raided a Palestinian TV station, Palestine Today, arrested three of its staff and confiscated equipment, AP reports.
Israel says that Palestine Today supported the militant group Islamic Jihad, and that the raid was intended to stop the station inciting violence against Israeli civilians and military.
According to AP, 28 Israelis and two Americans have died as a result of Palestinian assaults since September 2015.
Israeli fire has killed at least 179 Palestinians in that time, it reports, though Israel says the majority of those casualties were attackers.
Register for free to continue reading
Registration is a free and easy way to support our truly independent journalism
By registering, you will also enjoy limited access to Premium articles, exclusive newsletters, commenting, and virtual events with our leading journalists
Already have an account? sign in
Register for free to continue reading
Registration is a free and easy way to support our truly independent journalism
By registering, you will also enjoy limited access to Premium articles, exclusive newsletters, commenting, and virtual events with our leading journalists
Already have an account? sign in
Join our new commenting forum
Join thought-provoking conversations, follow other Independent readers and see their replies