Palestinian President Mahmoud Abbas warns Donald Trump not to move US Israel embassy to Jerusalem
Palestinian Authority leader writes letter to incoming US president claiming proposed move would 'have disastrous impact on peace process'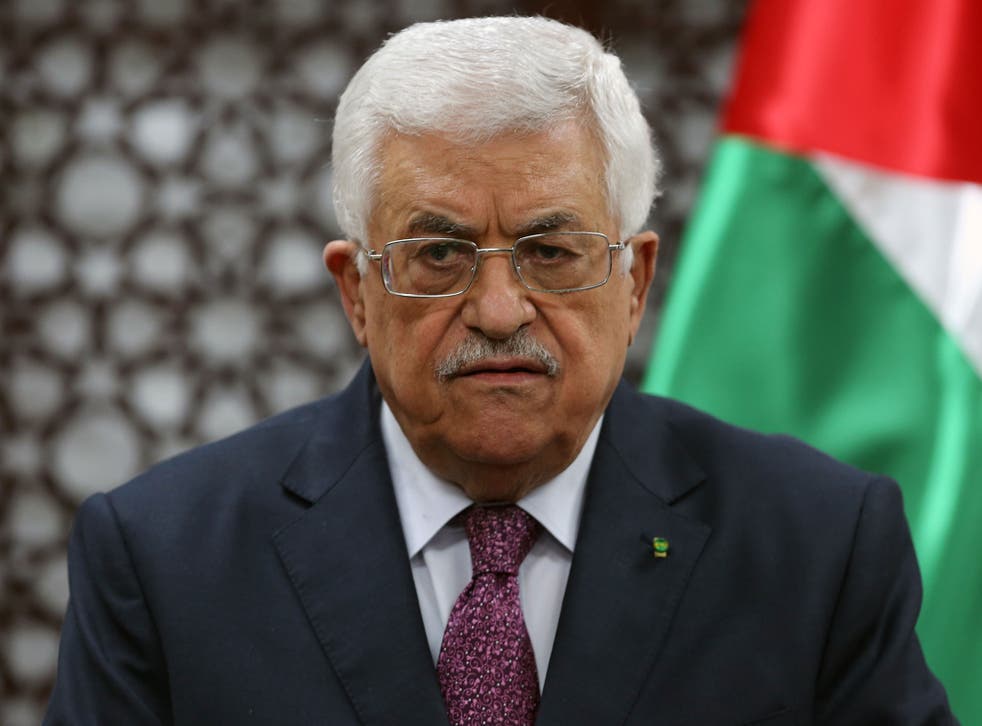 Palestinian Authority (PA) President Mahmoud Abbas has expressed his concern to US president-elect Donald Trump over proposed plans to move the US embassy in Israel to Jerusalem.
Mr Trump promised to move the US' diplomatic operation to Jerusalem from Tel Aviv during his election campaign, a move widely criticised by most of the international community and security analysts, who warned the symbolic move could spark violence.
The suggestion was echoed by Mr Trump's pick for ambassador to Israel, hardliner David Friedman, when his appointment was announced in December. It has since been reiterated by transition team spokesperson Jason Miller, who said Mr Trump remains "firmly committed to the idea."
Israel annexed east Jerusalem in 1967 in a move that is not internationally recognised and claims the entire city as its capital - as do Palestinians.
Several senior Palestinian officials have said moving the embassy would hinder moves towards a two-state solution to the Israeli-Palestinian conflict. One influential imam said it was as good as "a declaration of war."
On Tuesday, the long-serving PA President, Mahmoud Abbas, added his voice to the concerns in an official letter which aimed to dissaude Mr Trump from the idea, Palestinian news agency Wafa reported.
Israel: From independence to intifada

Show all 7
The move would have a "disastrous impact on the peace process, on the two-state solution and on the stability and security of the entire region", Mr Abbas wrote.
Wafa did not specify when the letter had been delivered. It was one of several to world leaders, including the UK, Germany, France, China and Russia, calling on them to "spare no effort" in convincing the US not to move its embassy.
The Israeli administration has welcomed the idea after decades of trying to encourage other US presidents to make the move.
Join our new commenting forum
Join thought-provoking conversations, follow other Independent readers and see their replies