Palestinian violence is 'terrorism' not 'frustration' at occupation, Israeli Deputy Foreign Minister says
She also suggested Palestinians are being pushed towards extremism under the influences of Isis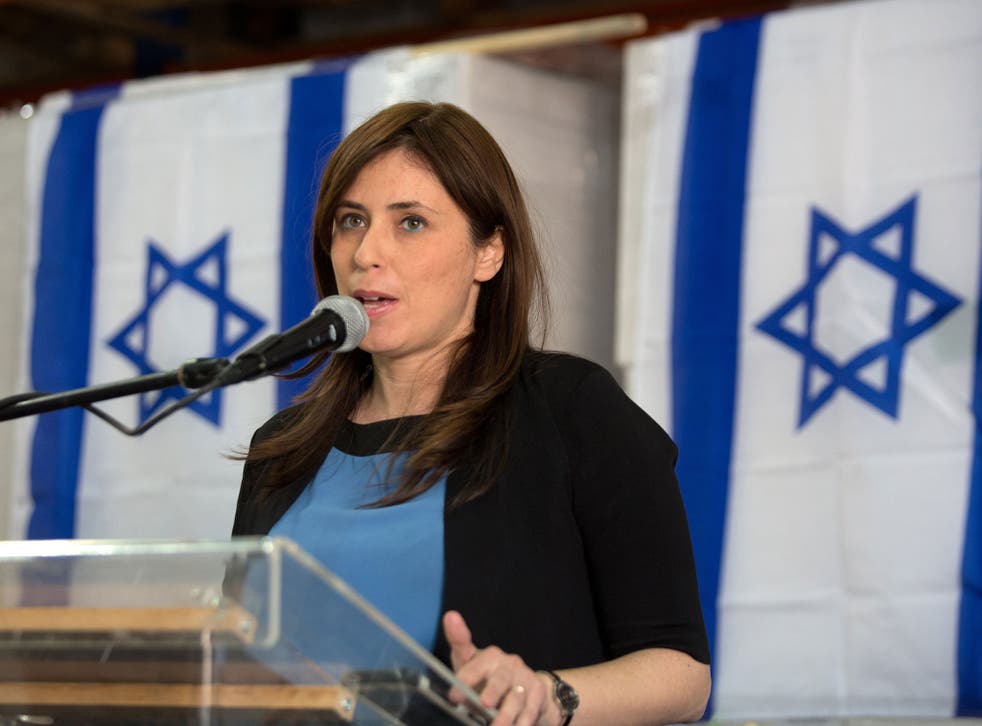 Terrorism, not frustration at Israeli occupation, is responsible for the recent spate of Palestinian attacks, according to Israel's Deputy Minister of Foreign Affairs.
Tzipi Hotovely told Al Jazeera's UpFront she disagreed with both UN Secretary-General Ban Ki-moon and Israel's domestic security agency on the source of recent Palestinian attacks.
UpFront host Mehdi Hasan asked Ms Hotovely to respond to a report from Shin Bet, Israel's domestic security agency, which suggested Palestinians were carrying out attacks to "escape from a bleak reality which they perceive as unchangeable".
"That analysis is absolutely wrong," Ms Hotovely said. "I can give you thousands of other options.
"Terrorism is the main problem, is the main issue, not frustration."
The Israeli–Palestinian conflict intensifies

Show all 10
She also suggested Palestinians are being pushed towards extremism under the influences of Isis.
"There are many other people that are saying that the Palestinian society today is choosing the extremist side, under the influence of Isis, as the atmosphere of the way the youngsters are being raised, and unfortunately also when they're raised under the very hard incitement of the Palestinian Authority."
In December, UN Secretary-General Ban Ki-moon said violence in Israel and the West Bank was the result of "nearly five decades of Israeli occupation".
Palestinians have launched almost daily stabbings during the recent cycle of violence, which left more than 190 people dead over the last four months.