Pokémon Go: US soldier fighting Isis in Iraq posts screenshot of Squirtle in desert
'Daesh, come challenge me to a Pokémon battle'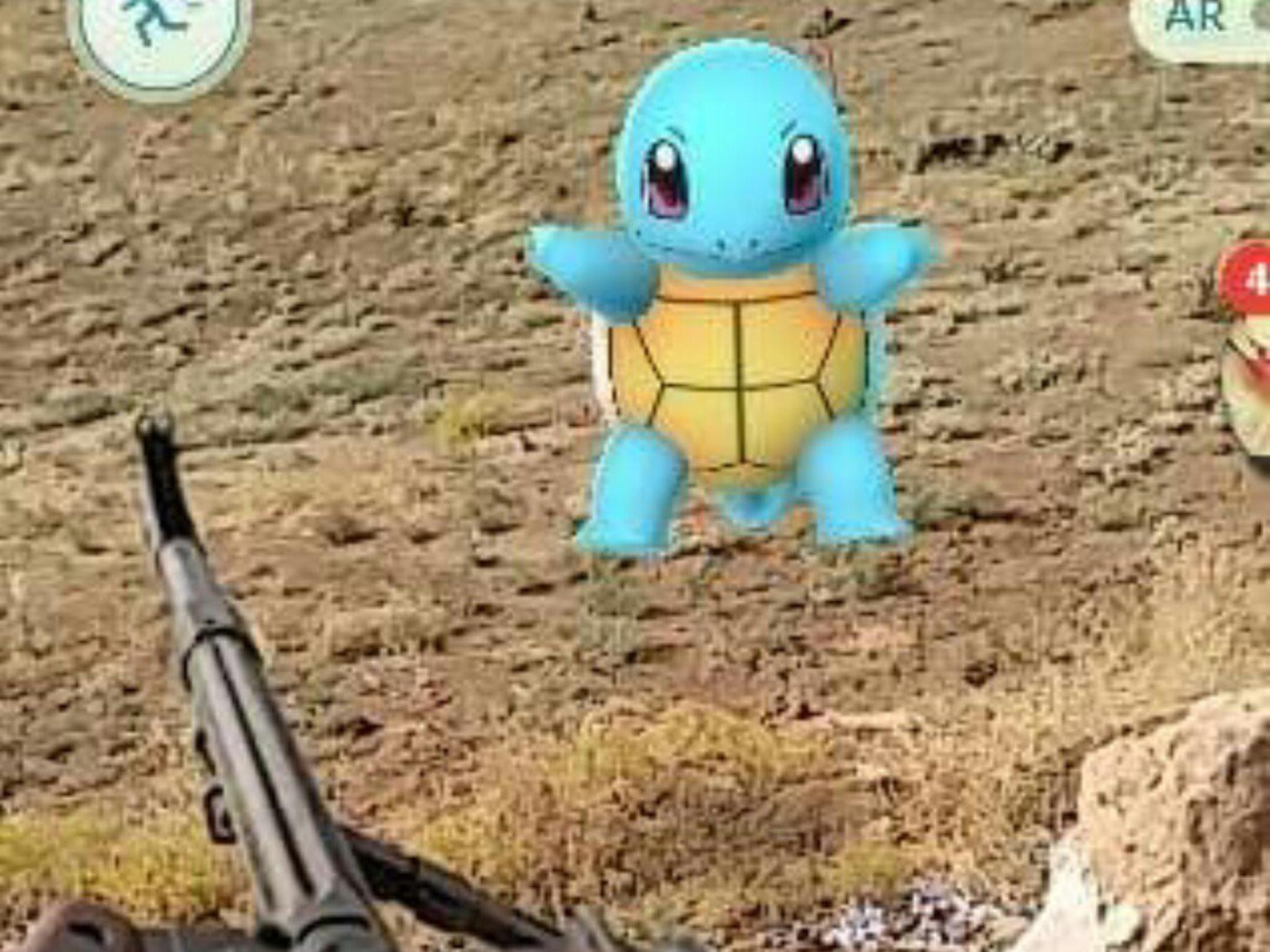 A former US marine fighting on the front line against Isis in Iraq has gathered interest after taking break from the action to play Pokémon Go.
The volunteer soldier posted a screenshot of the game on Facebook – showing a Squirtle ready to be caught – next to his machine gun.
"Just caught my first Pokémon on the Mosul front line by Teleskuf," the photo is captioned.
"Daesh, come challenge me to a Pokémon battle."
Louis Park, 26, had downloaded the game while on a visit to the US: "I saw all my friends playing it back home, so I just downloaded it," he told The Verge.
He added he is a "huge fan" of the Pokémon franchise.
On the battleground, there are limited Pokémon to catch, but Dohuk, a small town an hour's drive from the front line in Kurdistan, is filled with them just like everywhere else, says Mr Park.
"On the front line, I was only able to catch the starters, but here in Dohuk they've got gyms and Pokéstops and everything."
Though he seems to be the only Pokémon Go player on the front line, Mr Park said he has met a few players around Dohuk.
"There's a guy at the market that I talked to that plays it. He speaks a little English."
Though one wouldn't think a soldier fighting Isis has a lot of time on their hands, Mr Park says himself and the large number of US veteran volunteers are often left without anything to do.
"Most of the days are boring," he said. "You kind of sit there and guard your post and stand by in case anything happens. [Isis] shoot mortars just about every other day, but we've only had a couple of actual attacks."
Pokémon Go turns man's house into a gym, causes huge problems
Now part of a large number of US volunteers in Iraq, Mr Park says he was one of the first to volunteer his services, having just left the marines.
Everyone was "talking, but not doing anything," he said. "I wanted to go do something."
Mr Park has now taken his post down, but says he hopes his post helps draw attention to the efforts of Iraqi troops battling Isis.
Join our commenting forum
Join thought-provoking conversations, follow other Independent readers and see their replies