Qatar fighter jets intercept UAE passenger flight in international airspace, claims Emirati authorities
Charge is denied by foreign ministry in Doha
Tom Batchelor
Monday 15 January 2018 11:37 Comments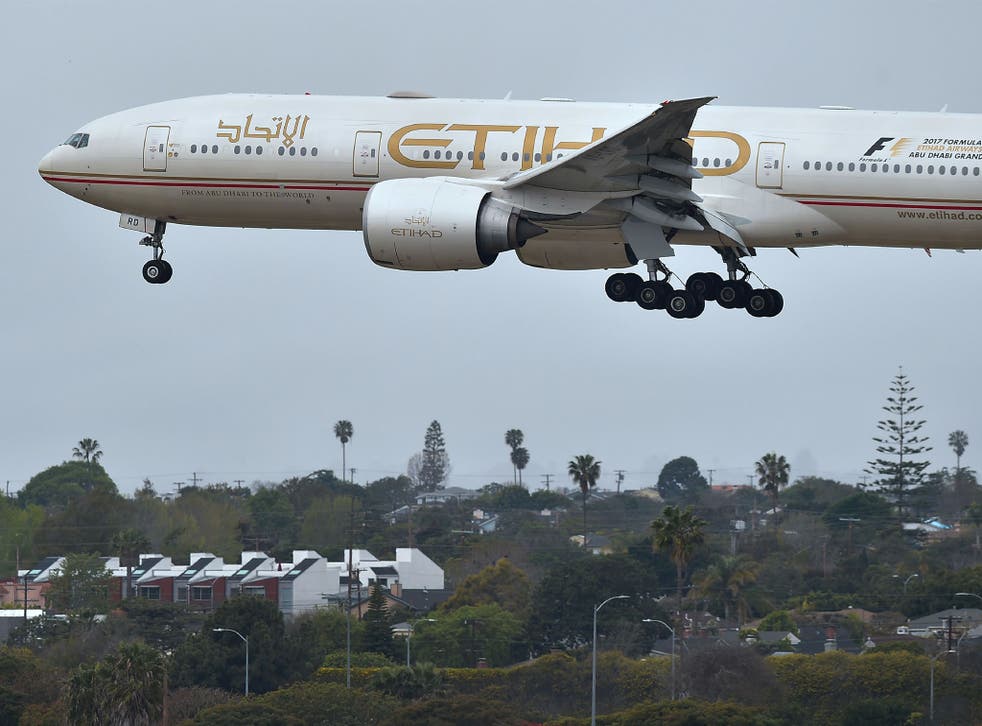 Qatari fighter jets have intercepted a civilian airliner flying in international airspace on its way to Bahrain, the United Arab Emirates has said.
The incident affected a UAE flag carrier en route to the Bahrani capital, the country's civil aviation authorities were quoted as saying.
Emirates and Etihad - two of the world's largest airlines, which are based in UAE – did not respond to requests from The Independent for comment.
The claim, published by UAE state-run news agency WAM, follows two complaints by Qatar to the United Nations about Emirati military aircraft allegedly violating its airspace.
UAE's General Civil Aviation Authority (GCAA) received "a message from one of the UAE's national carriers on Monday morning that one of its aircraft on a flight to Manama on a normal route had been intercepted by Qatari fighters", WAM reported.
GCAA described the incident as dangerous and a violation of international laws.
A spokesperson for Qatar's Ministry of Foreign Affairs said the claims were "completely false".
It comes amid a blockade against Qatar by UAE, Bahrain, Saudi Arabia and Egypt.
The crisis began on 5 June when Doha's land, sea and air routes were cut off over its alleged support of extremists and close ties with Iran.
Qatar has long denied funding extremists. It recently restored full diplomatic relations with Iran, with which it shares a massive offshore natural gas field that made the country and its roughly 250,000 citizens extremely wealthy.
Register for free to continue reading
Registration is a free and easy way to support our truly independent journalism
By registering, you will also enjoy limited access to Premium articles, exclusive newsletters, commenting, and virtual events with our leading journalists
Already have an account? sign in
Join our new commenting forum
Join thought-provoking conversations, follow other Independent readers and see their replies