Roya Nobakht: British woman imprisoned in Iran over anti-government Facebook comments is 'being physically tortured', say campaigners
Exclusive: Roya Nobakht, 48, was arrested while visiting family in Iran and accused of 'insulting Islamic sanctities' through comments posted on a Facebook group
Chris Green
Thursday 16 July 2015 07:43 Comments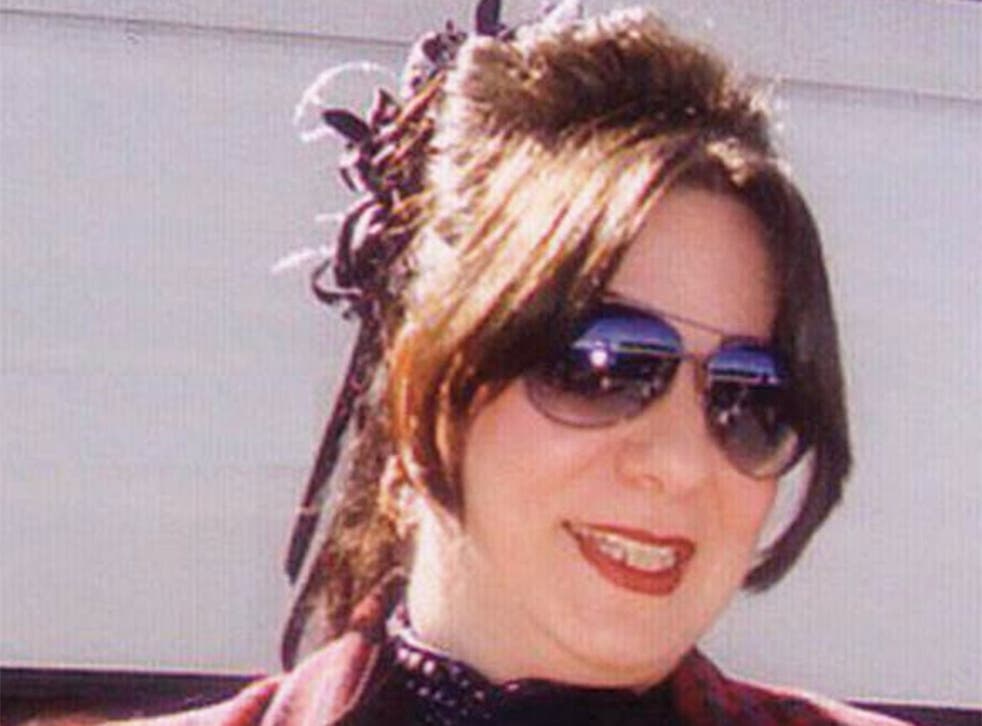 A British woman who has been imprisoned in Iran since 2013 for posting derogatory comments about the country's government on Facebook has been subjected to "physical and psychological torture" in jail, according to campaigners working for her release.
Roya Nobakht, 48, was arrested while visiting family in Iran and accused of "insulting Islamic sanctities" through comments posted on a Facebook group. She was put on trial alongside seven other people without legal representation and sentenced to 20 years in jail.
She has since been given a retrial at which she was allowed to speak in her defence for the first time. She was later told that her sentence had been reduced to seven years, but she was given no legal papers to confirm this and her family remain deeply concerned about her welfare.
Mrs Nobakht, who settled in Stockport with her husband in 2007 and has been granted dual British-Iranian nationality, was initially held at the notorious Evin prison near Tehran, which has a wing for political prisoners. But campaigners said she was later moved to Shahre Rey prison, an all-female jail with "unspeakably inhuman" conditions where inmates are often subjected to beatings by guards.
The Campaign to Free Political Prisoners in Iran (CFPPI) told The Independent that Mrs Nobakht had been subjected to "physical and psychological torture, insults and humiliation", denied access to medication, held in solitary confinement and forced to stand outside in the winter in wet clothes. She has since been returned to Evin.
"Psychologically she is quite broken down," said Shiva Mahbobi, a CFPPI spokeswoman who is in contact with Mrs Nobakht's family. "When she was in Shahre Rey it was horrendous. Prisoners get killed in front of the guards' eyes. She was very scared and would call her family crying."
Mrs Nobakht's family have been reluctant to speak out about her case for fear of reprisals in Iran, but The Independent understands they are furious with the British Government for not making a sustained effort to secure her release. "They are very angry. It's like they [the Government] have done nothing whatsoever for their own citizen," Ms Mahbobi added.
Initial attempts by the Foreign and Commonwealth Office (FCO) to intervene in Mrs Nobakht's case were hampered by the lack of a UK embassy in Iran. It is understood that authorities have also refused to recognise Mrs Nobakht's dual nationality, which has further hindered the Government's efforts to help her.
Human rights groups said they remained deeply concerned about Mrs Nobakht's case and urged the Government to act. "We fear that Roya has been jailed solely for peacefully speaking her mind, which would be an outrage. The mistreatment Roya has allegedly suffered in jail is consistent with numerous other cases of torture and other ill-treatment we've documented in Iran, and it's extremely worrying," said Amnesty International's Iran researcher Raha Bahreini.
"We urge the UK Government to exert pressure on the Iranian authorities to release Roya immediately and unconditionally if she is held for exercising her right to freedom of expression. The Iranian authorities should be also be challenged over their failure to investigate her alleged mistreatment."
Faraz Sanei, Iran researcher for Human Rights Watch, added that Mrs Nobakht's case typified the "harsh and unjust" sentences handed down by the country's courts against social media activists who were doing little more than "peacefully exercising their right to free speech".
He said: "There is no reason why Nobakht and dozens of other bloggers and Facebook users languishing in Iranian prisons on absurd charges such as 'insulting' public officials should remain in prison for one more hour, let alone seven years."
An FCO spokesperson said: "We take Mrs Nobakht's situation extremely seriously, and her welfare is our principal concern in this case. We are aware that Mrs Nobakht has received a custodial sentence in Iran and continue to raise her case with the Iranian authorities at every opportunity."
Register for free to continue reading
Registration is a free and easy way to support our truly independent journalism
By registering, you will also enjoy limited access to Premium articles, exclusive newsletters, commenting, and virtual events with our leading journalists
Already have an account? sign in
Join our new commenting forum
Join thought-provoking conversations, follow other Independent readers and see their replies