Russia to launch new assault on Aleppo 'within hours' after arrival of warships
It comes weeks after a fleet of Russian warships entered the English Channel headed towards Syria 
May Bulman
Tuesday 08 November 2016 19:00 Comments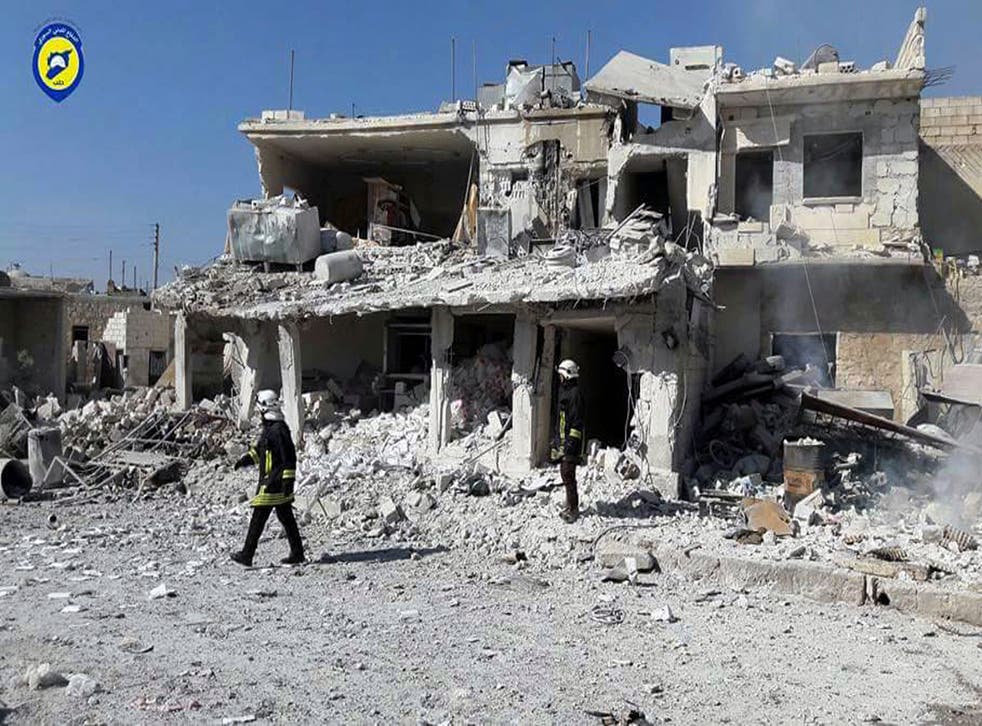 Russia is preparing to resume air strikes around the Syrian city of Aleppo "in coming hours", the Interfax news agency cited a source in the Russian Defence Ministry as saying.
It comes after the Kremlin said on Monday Russia's air force would maintain a suspension on strikes in Aleppo, unless militants launched an offensive.
A Russian frigate capable of firing cruise missiles at targets up to 370 miles (600km) docked in the Syrian port of Latakia on Tuesday morning, ahead of what intelligence sources and rebels say is a new attack on Aleppo timed for when the world's attention is focused on the US election.
The Russian warships entered the English Channel several weeks ago, shadowed by the Royal Navy. At the time the Russian Foreign Ministry dismissed claims the ships could be used to target civilians in the besieged city of Aleppo as "absurd".
At least seven children and two pregnant women were killed in an air strike on Syria's rebel stronghold province of Idlib today (8 November), the Syrian Observatory for Human Rights monitor monitor said.
The monitor said the strike, which hit the town of Khan Sheikun in the south of the province, appeared to have been carried out by Russian forces.
Register for free to continue reading
Registration is a free and easy way to support our truly independent journalism
By registering, you will also enjoy limited access to Premium articles, exclusive newsletters, commenting, and virtual events with our leading journalists
Already have an account? sign in
Register for free to continue reading
Registration is a free and easy way to support our truly independent journalism
By registering, you will also enjoy limited access to Premium articles, exclusive newsletters, commenting, and virtual events with our leading journalists
Already have an account? sign in
Join our new commenting forum
Join thought-provoking conversations, follow other Independent readers and see their replies