Russia condemns Barack Obama's lifting of military aid restrictions to Syria as a 'hostile act'
Moscow says President Obama is 'complicating' situation before Donald Trump inauguration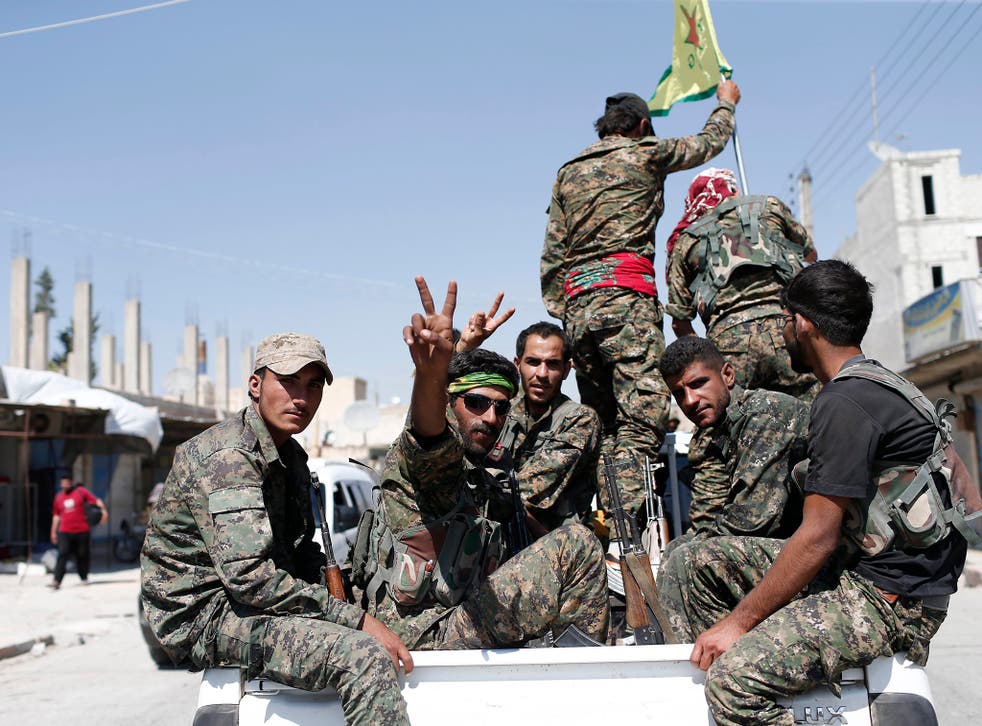 Russia has accused the US of committing a "hostile act" after it lifted restrictions on supplying weapons to rebels in Syria.
The country's foreign ministry said the move by President Barack Obama to waive prohibitions on arms deliveries could cause problems for Russian warplanes and military personnel.
President Obama said the changes to the US Arms Export Control Act, made earlier this month, will allow the US to provide "defence articles and services" to Syrian groups.
"The decision bears a direct threat to Russian Aerospace Forces aircraft, other Russian military personnel and our embassy in Syria, which has been repeatedly shelled," the ministry said in a statement. "Therefore, we consider this step to be hostile."
The move will allow the US to arm the mainly Kurdish coalition fighters of the Syrian Democratic Forces (SDF), who are preparing an attempt to retake the northern city of Raqqa from Isis.
The decision is likely to inflame tensions with Turkey, which views the Kurdish forces fighting against Isis as terrorists.
In pictures: Aleppo bombing

Show all 14
The Russian ministry reportedly said President Obama's administration was attempting to "complicate" the situation in Syria before the inauguration of Donald Trump in January, according to the RIA news agency.
Russian troops found mass graves in the war-ravaged city of Aleppo, with bodies showing signs of torture and mutilation, the Russian defence ministry claimed recently. Major General Igor Konashenkov blamed rebel groups in the city for endangering civilians, as officials from Moscow and Turkey discussed the possibility of a ceasefire ahead of peace talks.
Register for free to continue reading
Registration is a free and easy way to support our truly independent journalism
By registering, you will also enjoy limited access to Premium articles, exclusive newsletters, commenting, and virtual events with our leading journalists
Already have an account? sign in
Register for free to continue reading
Registration is a free and easy way to support our truly independent journalism
By registering, you will also enjoy limited access to Premium articles, exclusive newsletters, commenting, and virtual events with our leading journalists
Already have an account? sign in
Join our new commenting forum
Join thought-provoking conversations, follow other Independent readers and see their replies