Russia says mysterious armed drones are attacking its military bases in Syria - and they don't know who's sending them
Unmanned aerial vehicles (UAVs) packed with explosives descend on country's Syrian headquarters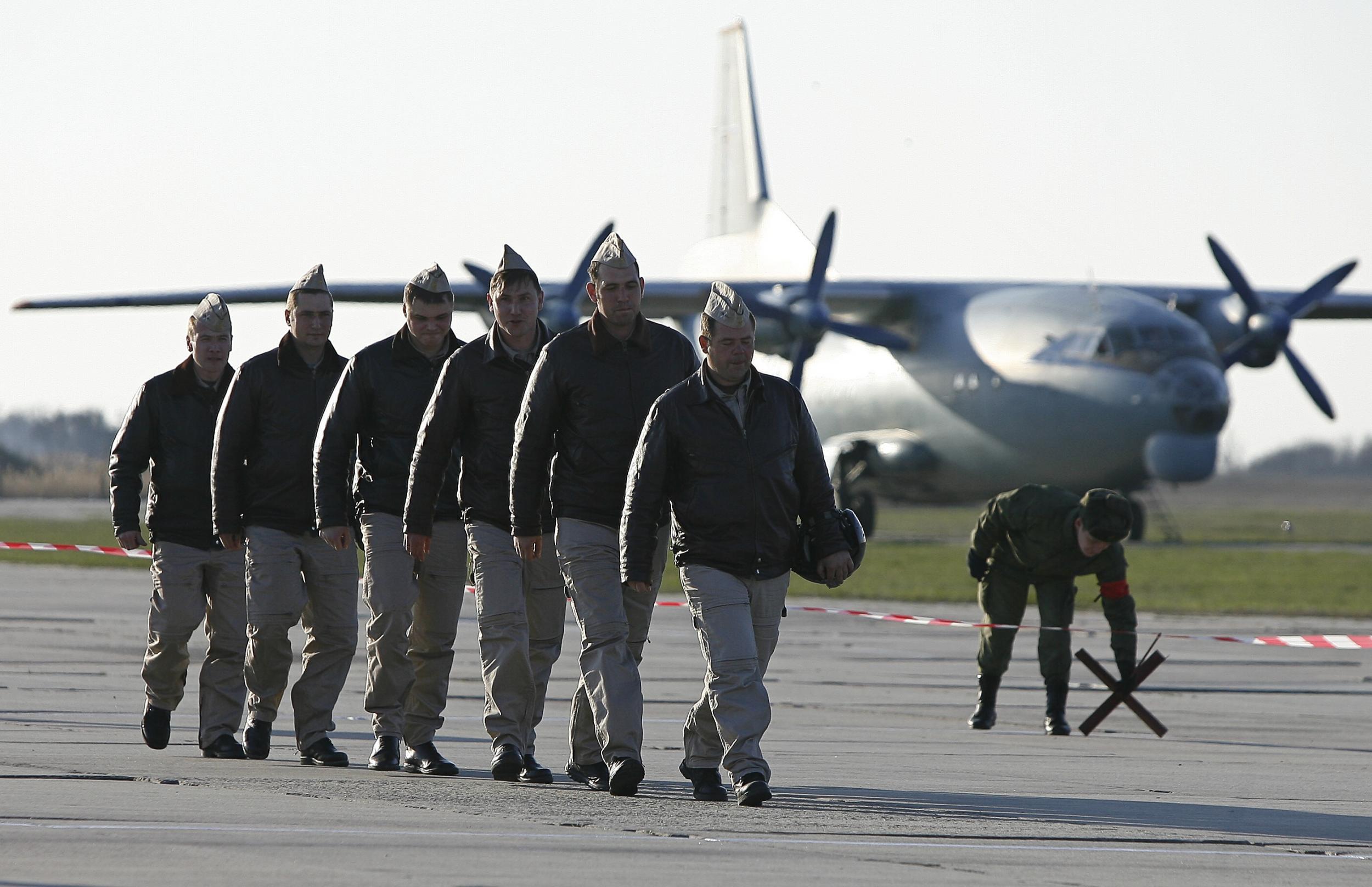 Russian bases in Syria have been subjected to a series of mysterious attacks - including one conducted by a swarm of armed miniature drones - with military chiefs unable to establish who is behind the raids.
The latest and most unusual of the incidents saw 10 unmanned aerial vehicles (UAVs) packed with explosives descend on Khmeimim air base, Russia's vast military headquarters in northwestern Latakia province. Another three attacked the nearby Russian naval base at Tartus.
The incident raises questions over Vladimir Putin's claims Russian military support of Syria's President Bashar al-Assad had helped achieve victory in the six-year civil war.
The Russian Ministry of Defence said on Monday its military was able to capture three of the "small-sized air targets of unknown identity". Seven were shot down and the remaining three exploded after crashing nearby on the night of 5 January.
There were no casualties or damage to the base, a statement issued by the ministry said. It said it was the first time "terrorists" had used a "massed drone aircraft attack launched at a range of more than 50km using a modern GPS guidance system".
The defence ministry also shared images of a captured weapon. It showed a winged drone and nine of the alleged improvised explosive devices (IEDs).
On Wednesday, the defence ministry announced the drones' launch site was located in the southwestern region of Idlib, a province controlled by several rebel factions and insurgents in the ongoing civil war.
Russia said it was also controlled by Turkish armed forces. Its defence ministry sent letters to the chief of the Turkish armed forces and the head of its National Intelligence Organisation pointing out "the need for Ankara to fulfil its obligations to ensure compliance with the regime for the cessation of hostilities" in Syria.
The attack also came less than a week after two Russian servicemen were killed during a mortar assault on the base. The Russian defence ministry was forced to deny reports that seven warplanes were damaged in the attack.
Russian media reported two smaller drone attacks against military outposts in the provinces of Homs and Latakia over the past two weeks.
Peregrine falcon attacks target using strategies researchers believe could be used to down rogue drones
Jennifer Cafarella, senior intelligence planner at the US-based Institute for the Study of War, told The Washington Post the attacks raised questions over Russia's claims the Syrian war was essentially finished.
She said the incidents were proof that "whoever conducted these attacks can still penetrate regime areas and impose costs on the Russians".
"The gains the regime has made are not secure and are at high risk of being temporary," she added.
Unusually, no faction in Syria had claimed responsibility for the drone or mortar attacks. On Tuesday, the Russian Defence Ministry appeared to accuse the US of being involved in the latest attack, claiming that an American Poseidon intelligence aircraft patrolling over the base during the attack was a "strange coincidence".
It also said in an earlier post that the perpetrators needed technology from "countries with high-technological capabilities" and the drones' explosive devices had "foreign detonating fuses".
Eric Pahon, a spokesperson for the US Department of Defense, told The Independent: "Any suggestion the US, the coalition or our partnered forces played a role in an attack on a Russian base is without any basis in fact and utterly irresponsible.
"I don't have details about what Russian forces are encountering, but I can tell you that coalition forces and our partners have encountered commercially-available unmanned aerial systems used by Isis.
"These systems are widely available, easy to control, and certainly do not require significant technical expertise - you can buy them pretty much anywhere on the internet. These systems have been used to conduct basic reconnaissance and to emplace or drop small explosives.
"While these systems are certainly deadly, they have not had a significant impact on coalition operations to date. We take appropriate force protection measures to ensure Coalition forces and our partners can safely carry out their missions.
According to an analysis by defence consultancy firm HIS Markit group, most Isis drones had a range of no more than 2km, making the terrorist group one of the unlikelier culprits.
Syrian solidarity with baby who lost eye during government shelling
Show all 11
The Russian defence ministry responded to initiral American denials by claiming the attack needed a "high-level engineer" and that "not every country is able to get sharp coordinates using space intelligence data".
Russian daily newspaper Kommersant said sources told them the culprit was "very likely" to be fighters from Ahrar al-Sham, an Islamist alliance that controls large swathes of Idlib province.
It said the group had already tried to destroy Syrian Army de-mining units using UAVs.
Join our commenting forum
Join thought-provoking conversations, follow other Independent readers and see their replies