Russian air strikes in Syria helping Isis advance, UK Foreign Secretary Philip Hammond says
Minister describes Russian air strikes against Syrian rebels as 'unacceptable', and says they make up 75% of Russian action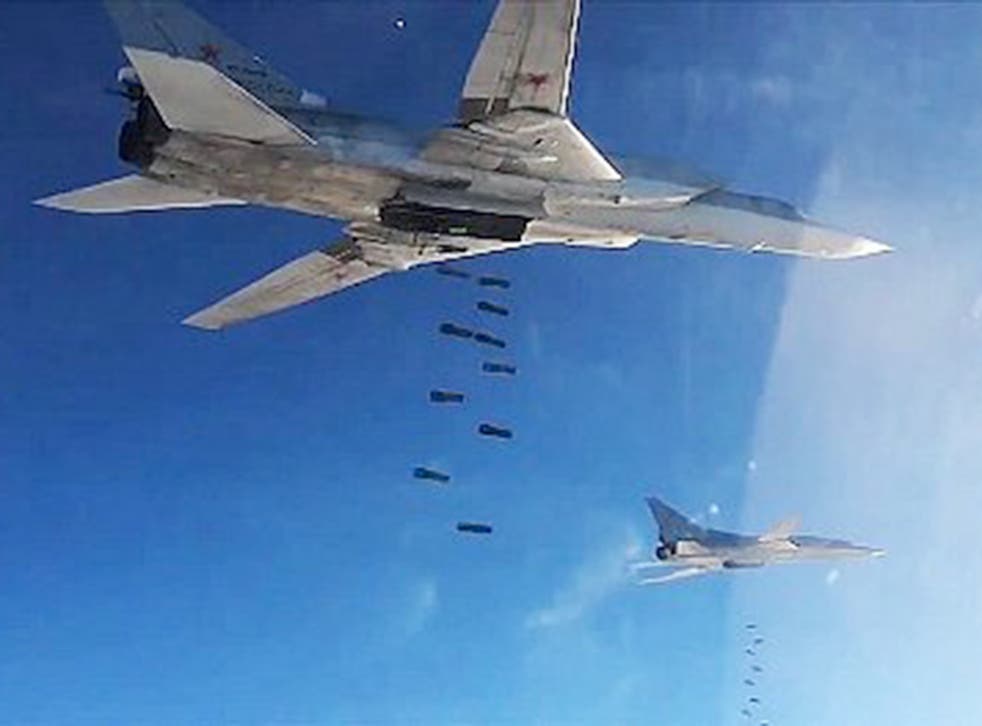 Russian air strikes in Syria are mostly targeting moderate rebels and are actually helping "the very Isis forces they claim to be against", the UK has warned.
Speaking in the House of Commons, the Foreign Secretary Philip Hammond said pro-regime air support by Russia in the last two weeks had in fact allowed Isis "to seek advantage on the ground".
Using another name for Isis, Mr Hammond said it was "unacceptable that Russian action is weakening the opposition and thus giving advantage to the very Daesh forces that they claim to be against".
"The majority of Russian air strikes continue to target Syrian opposition forces," he said.
"In the last two weeks the Russians have attacked opposition forces between Homs and Aleppo, as well as in the far north of Syria, and in doing so have allowed Daesh to seek advantage on the ground.
In pictures: Russian air strikes in Syria

Show all 19
He added: "With our coalition partners, including the US, we will continue to urge the Russians at every opportunity to focus their fire solely on Daesh."
Mr Hammond was updating Parliament on Britain's role in the Syrian civil war since a vote in favour of air strikes two weeks ago.
He said he believed "75 per cent" of Russian air strikes were targetting "people who we believe need to be part of the solution in Syria".
Such contributions were "unhelpful", Mr Hammond said, adding that Russia's intentions in Syria were "at best ambiguous".
Asked specifically how many strikes had been made by Britain in Syria since its military contributions began, Mr Hammond described these as "operational details I can't give more details on".
He said that the UK had received no intelligence to suggest any civilian casualties had arisen from British strikes, but said: "The UK forces are committed to the Combined Air Operations Centre, which tasks aircraft from coalition countries to whatever task is at hand. The analysis of strikes is done by combined centre, and will be released in the new year."
Join our new commenting forum
Join thought-provoking conversations, follow other Independent readers and see their replies