US-led coalition air strike in Syria kills more than 30 people in school near Isis-held Raqqa, says human rights watchdog
Activist group says the school was sheltering around 50 families when it was levelled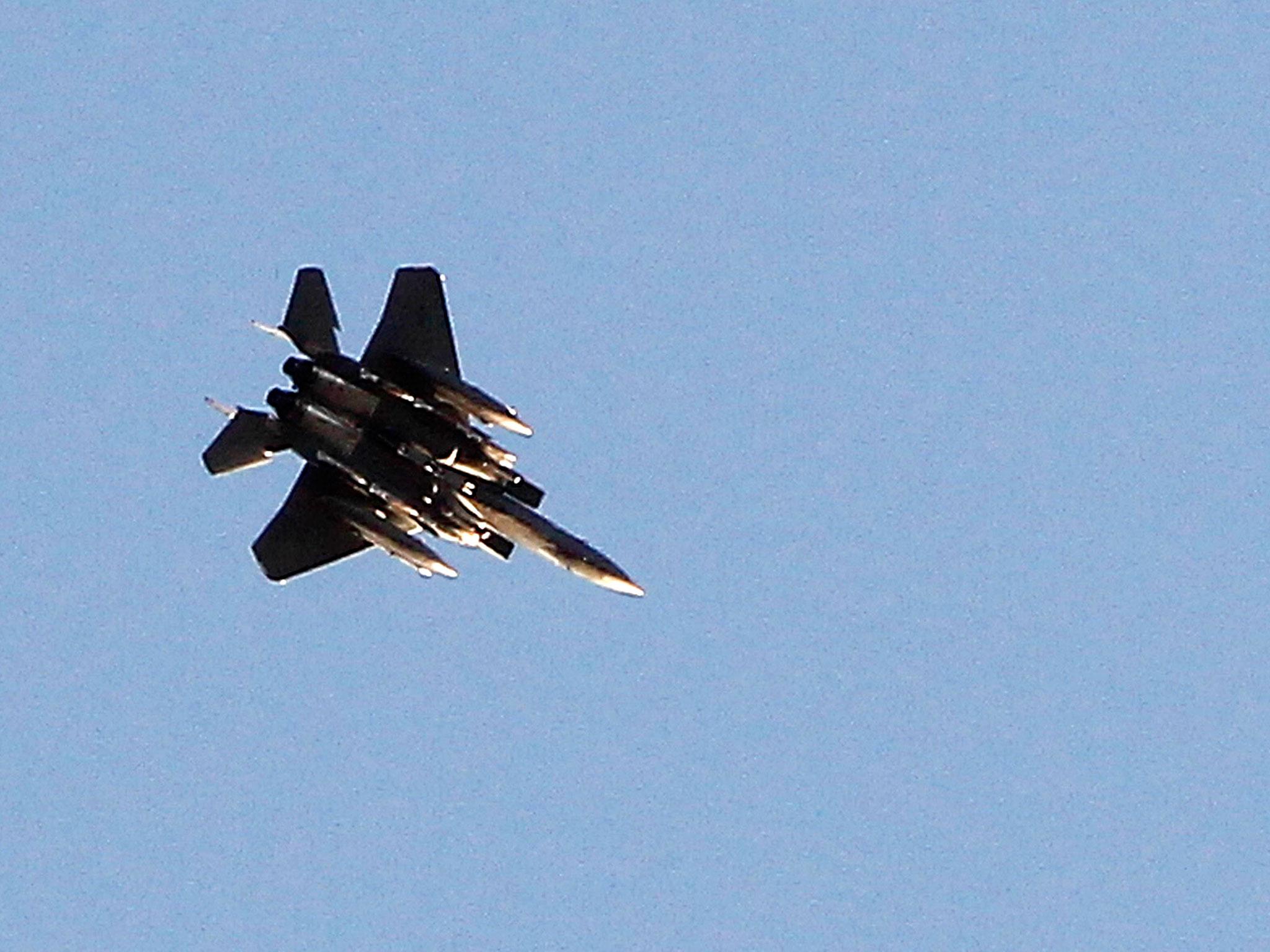 At least 33 people have been killed in an air strike on a school sheltering displaced people near the Isis-held city of Raqqa, Syria, a monitoring group has said.
The UK-based Syrian Observatory for Human Rights said it was believed the US-led coalition had carried out the attack.
Observatory activists counted at least 33 bodies at the site of the strike, near the village of al-Mansoura, west of Raqqa, Observatory director Rami Abdulrahman told Reuters.
The air strike took place earlier this week, he added.
The activist group Raqqa is Being Slaughtered Silently said the school was sheltering around 50 families when it was levelled by air strikes.
"The massacres committed by [the] US-led coalition in Raqqa is unacceptable," the group later tweeted.
"The international community must intervene to stop this."
The group said families were still unaccounted for.
Both the Observatory and RBSS rely on local contacts to smuggle news from Isis-held territory.
A spokesperson for the US Central Command told The Independent: "We have no indication that an air strike struck civilians near Raqqah as the Syrian Observatory for Human Rights claims, however, since we have conducted several strikes near Raqqa we will provide this information to our civilian casualty team for further investigation."
The Coalition routinely strikes Isis targets in the area, the spokesperson added.
Syria conflict: Six years of war in numbers
Last week, Centcom said it was investigating reports at least 46 people, most of them civilians, were killed and dozens more injured in an air strike on a mosque in rebel-held Aleppo.
It denied US jets deliberately hit the mosque but said strikes targeted an al-Qaeda meeting location in nearby Idlib province, although a later statement clarified it was not clear where the strikes had taken place.
"We did not target, nor did we strike a mosque. We targeted an al-Qaeda gathering across the street from a mosque. The mosque does not appear to be damaged following the strike," spokesman Major Josh T Jaques told The Independent.
In Pictures: The crisis unfolding in Syria
Show all 30
The US-led coalition recently admitted to killing at least 220 civilians in air strikes against Isis in Syria and Iraq.
Humanitarian organisations have warned the real figure may be far higher, with monitoring group Airwars estimating at least 2,700 innocent men, women and children killed in the anti-Isis bombing campaign.
Join our commenting forum
Join thought-provoking conversations, follow other Independent readers and see their replies