Saudi Arabia accused of bombing MSF medical facility in Yemen
Air strikes have damaged three MSF facilities recently with a hospital in Afghanistan totaled by a US bombardment
Rose Troup Buchanan
Wednesday 02 December 2015 18:00 Comments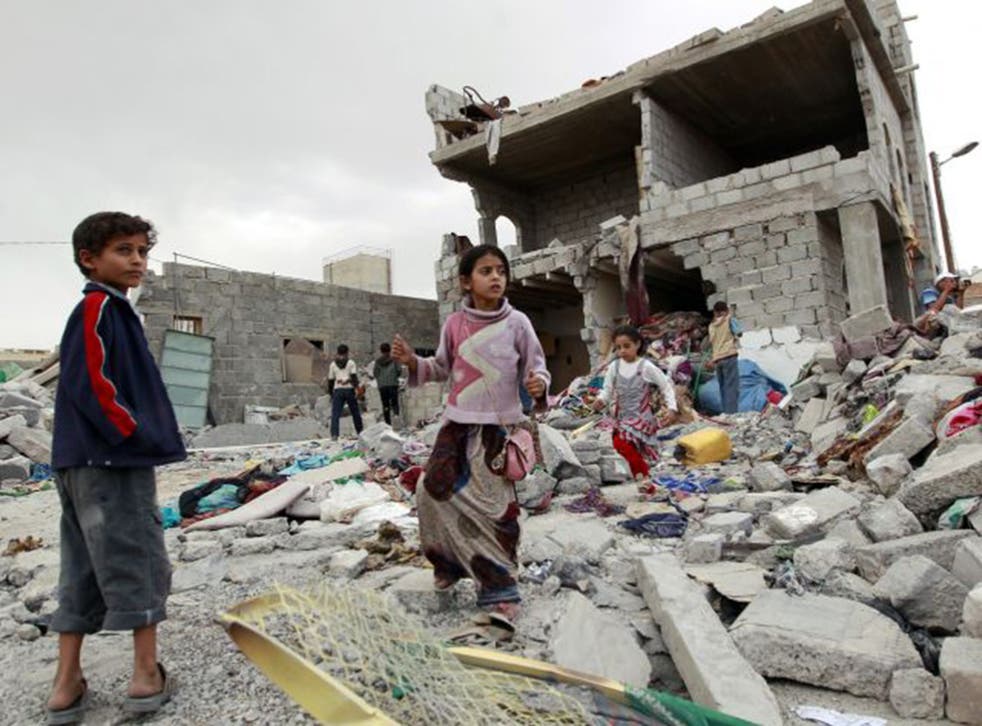 Coalition forces led by Saudi Arabia have reportedly bombed a medical facility in Yemen, critically injuring at least two people in the south of the war riven country.
Medecins Sans Frontieres (MSF) said local sources claimed a mobile clinic in the village of Al Khashabeh, Al Houban area, had been hit by air strikes on Wednesday afternoon. In total seven people are believed to have been injured.
There were few details as staff had been forced to evacuate the area, but Yemen is becoming increasingly dangerous for aid workers.
The air strike follows the kidnapping of two International Committee of the Red Cross (ICRC) workers as they drove to work in Sanaa, the country's capital. Although one of the workers – a Yemeni man – was released, a Tunisian woman was still being held by the as-yet-unknown abductors, ICRC confirmed.
Yemen has spiraled out of control as Houthi rebels to the north and government forces – backed by Saudi Arabia – to the south battle for control of the country. The picture is further complicated by the presence of AQAP (Al-Qaeda in the Arabian Peninsula) who, allegedly alongside a growing Isis presence, have capitalised on the chaos in the south of the country.
Why Yemen's future threatens to destroy its past

Show all 4
Meanwhile, the air strike comes amid reports from Syria another MSF facility had reportedly been barrel bombed by government forces, in a notorious "double-tap" attack.
"Double-tap" strikes consist of dropping a first device, waiting until rescue workers and civilians re-emerge and then dropping a second device, inflicting the maximum possible number of causalities.
The strikes on the hospital in Zafarana, in the besieged northern city of Homs, killed seven people and wounded 47 more, the medical organisation confirmed in a statement.
In October an MSF facility in Kunduz, Afghanistan, was bombed by American forces. The strikes – which went on for hours before the alarm was raised – killed 30 and totaled the only surgical hospital in the remote region.
Register for free to continue reading
Registration is a free and easy way to support our truly independent journalism
By registering, you will also enjoy limited access to Premium articles, exclusive newsletters, commenting, and virtual events with our leading journalists
Already have an account? sign in
Join our new commenting forum
Join thought-provoking conversations, follow other Independent readers and see their replies